Vice President Leni Robredo felt like explaining to critics why she removed her shoes at the CNN Philippines Presidential Debates.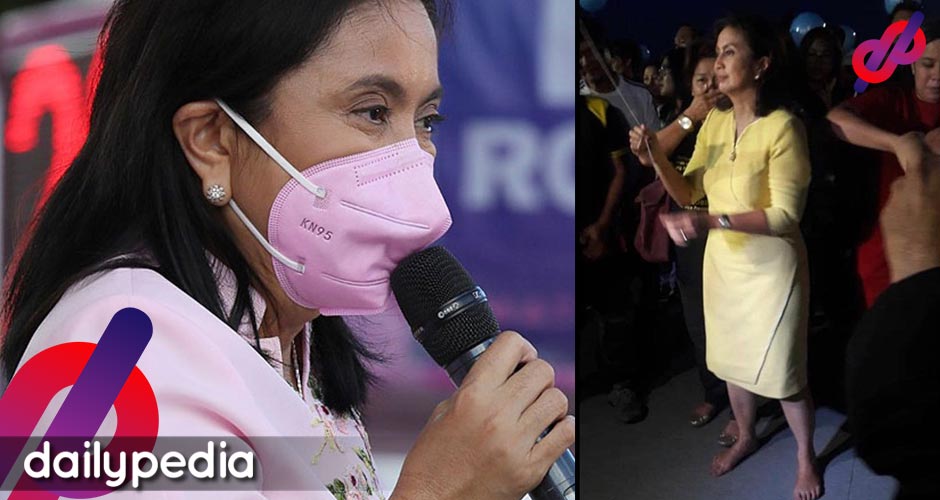 It only became an issue when filmmaker Darryl Yap brought it up to his followers. He labeled the gesture an act of "showmanship" and is a basis that Robredo doesn't have what it takes to lead a country.
Many thought that Yap's argument was completely childish and stupid, and so did the presidential candidate herself.
In a Facebook post, Robredo responded to the reactions she got from simply removing her heels after a long debate.
She explained that she has always removed her shoes whenever her feet were tired.
"PR stunt daw kasi election. Hindi naman yun first time. Kahit walang election, ginagawa ko yan pag sumasakit paa ko. Eto resibo." she wrote.
She shared an old photo of her at a birthday party without any shoes as proof.
"Birthday po ito ng asawa ko. Sa Eternal Gardens ito sa Naga. Saka medyo regular po yan nangyayari, hindi lang sa akin, pero sa marami pang mga kababaihan na hindi sanay ng nka heels na matagal." she added.
Critics, most specifically the supporters of Bongbong Marcos, also accused Robredo of knowing the debate questions beforehand because she answered almost all of them perfectly. Analysts agree that she was the most impressive out of all the candidates.
"Also, sa mga nagsasabi na may advance questions akong natanggap sa debate. Thank you, kahit hindi totoo. Gusto bang sabihin, nagalingan kayo?"
As a matter of fact, Marcos' camp has reached out to the Comelec for the questions prior to the upcoming debate.