Comelec commissioner Aimee Ferolino left people wondering if it really is completely fine not to file an income tax return (ITR).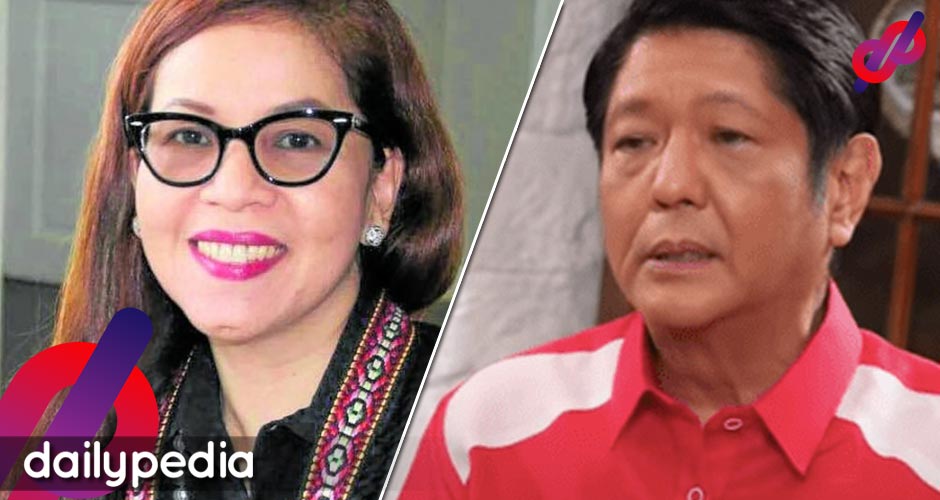 The First Division of the constitutional body denied the three petitions seeking to disqualify presidential candidate Ferdinand "Bongbong" Marcos Jr. The most recent one that got junked was based on Marcos' repeated failure to file his ITRs and was convicted by the trial court and the Court of Appeals.
In a 41-page resolution penned by Ferolino, the division dismissed the petition "for lack of merit."
"The failure to file tax returns is not inherently wrong in the absence of a law punishing it. The said omission became punishable only through the enactment of the Tax Code. Moreover, even the 1977 NIRC (National Internal Revenue Code) recognizes that failure to file income tax is not a grave offense as the violation thereof may be penalized only by a fine." it added.
The reasoning shocked voters as it didn't sound right. Former Commission on Elections (Comelec) Commissioner Rowena Guanzon agreed with the masses.
Ferolino's Resolution is a must read for lawyers and non lawyers. Atrocious logic. It is fraught with grammatical and typographical errors. pic.twitter.com/5ANQyQaDnH

— Rowena Guanzon (@rowena_guanzon) February 11, 2022
Guanzon voted to disqualify Marcos simply because he was convicted.
BBM was CONVICTED in the RTC and Court of Appeals for not filing his ITR for 4 yrs. There is no law punishing non filing of ITR? Why was BBM convicted then? Ang bright bright nyo naman.

— Rowena Guanzon (@rowena_guanzon) February 10, 2022
It sounds like the Comelec just gave Marcos a pass for a very serious crime.
Even my students who failed in Tax Law know this is erroneous.🙃 https://t.co/FzjOtfa7qF

— Diane💗🌸 (@MaeDianeAzores) February 11, 2022
Per Ferolino of Comelec: "Is the failure to file tax returns inherently immoral? We submit that it is not. The failure to file tax returns is not inherently wrong in the absence of a law punishing it," the ruling said.

So there's no law daw to punish not filing tax returns. 🤷🏻‍♀️

— Nuelle⁷ 🌸 (@nuelleduterte) February 10, 2022
Me to BIR pic.twitter.com/NF5BXtcQlt

— morx #LeniKiko2022 (@emceemorx) February 10, 2022
The decision was very confusing to almost all Filipinos.
Wait, so does that mean it's okay not to pay taxes?

— MJ Felipe (@mjfelipe) February 11, 2022
So we don't need to file our ITRs anymore noh?

— Barnaby Lo 吳宗鴻 (@barnabychuck) February 10, 2022
https://twitter.com/yomattyu/status/1491745038962814980?s=20&t=7Mu5sWhEhAspbpeyhMdk3w
So bakit pa tayo nirerequire ng BIR to file it on or before April 15 of each year? Hindi naman pala sya crime punishable by law. https://t.co/O56hNTXkIl

— Tom (@MATom_MD) February 10, 2022
The VIP treatment given to Marcos has been evident ever since and it was just on display again.
Is this the country we grew up in? Can't remember things being this bad. pic.twitter.com/5w6AoGW88r

— Boo Chanco (@boochanco) February 11, 2022
CARMMA or Campaign Against the Return of the Marcoses and Martial Law was obviously disappointed with the decision.
"I call on CARRMA and other petitioners to show love of country…"

Marcos camp lawyer, Vic Rodriguez, speaks up on CARMMA's earlier statement.

CARMMA said that by allowing BBM to run as president, Comelec commissioners have sided with brazen lies and the crimes of Marcoses. pic.twitter.com/HfOnqIYn3u

— Jacque Manabat (@jacquemanabat) February 11, 2022
Meanwhile, Comelec spokesperson James Jimenez defended Ferolino.
"That has been said, the decision does say that but the decision was saying that in the context of trying to explain the difference between a crime of mala inse and mala prohibitum. This is a very important criminal law principle," he said in an online briefing.
"For example, murder, you don't need a law to tell you that murder is wrong but there are some offenses that are mala prohibitum which means they are considered wrong under the law only because a special law exists," he explained.
Jimenez urged the public to comprehend the resolution properly.
"If you look at what is being said now on social media, what they are saying is because the Comelec said that, it is okay not to file an ITR. That's not correct because even in the decision itself, the Comelec points out that in fact a special law was passed to penalize failure to file ITR. So it's wrong to say that the Comelec is saying that there is no offense in the failure to file ITR because the Comelec says there is. But there was a point to be made about the difference between mala inse and mala prohibitum," Jimenez said.
"Very important to emphasize that failure to file an ITR is not by itself necessarily tax evasion. These are two different offenses punished differently under the law. They will say what they want to say even when they have the facts right in front of their faces. That's perfectly fine. The point is, it has to be clear it has to be on the record that Comelec is not saying that failure to file an ITR is not an offense," he added.