Filipinos have once again been forced to point out that presidential aspirant Ferdinand "Bongbong" Marcos Jr never graduated from college.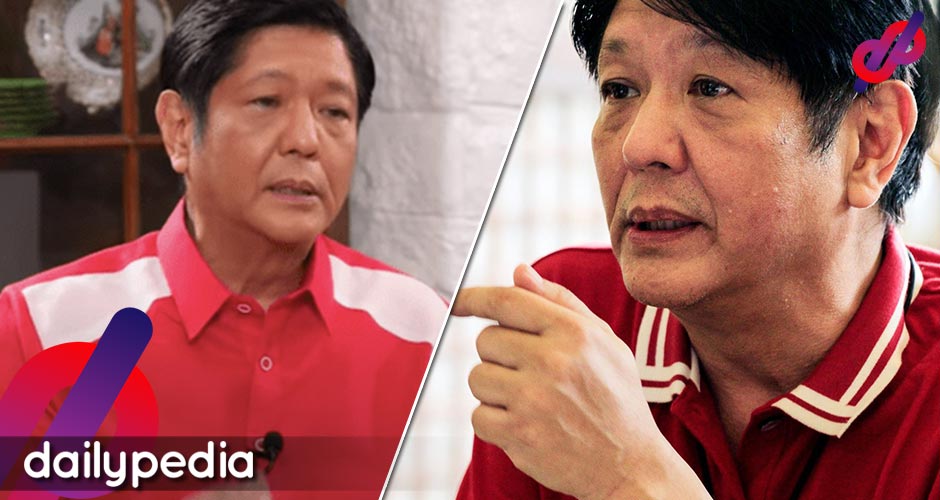 Marcos supporters have long argued that the former senator concluded university life at Oxford. However, the institution itself denied the claim.
The dictator's son only finished with a special diploma in social studies, something different from a degree.
Before Marcos stepped on the SMNI News Presidential Debate stage, broadcaster Mike Abe referred to him twice as an "economist," which is inaccurate because he was never awarded a college degree.
People were quick to fact-check the false claim by Abe.
BONG BONG MARCOS JS IS NOT AN ECONOMIST https://t.co/EYf7KncRGx

— jess #StopTheKillingsPH (@jessicachrissty) February 15, 2022
Lying is a common theme in the Marcos army.
Economists daw si Marcos? Eh putangina, Straight pala ako!#MarcosSinungaling

— Jeboy #LabanLeni2022 (@jeboyskii) February 15, 2022
The real economist is Marcos' rival, Vice President Leni Robredo, netizens highlighted.
leni is an economist. she knows what she's going to say and do. unlike marcos jr. na bagsak sa economics kaya walang degree. https://t.co/HKKuSfqDBm

— . (@theesease) February 15, 2022
This is what government-sponsored media will look like if LBM wins. Ngayon pa lang sukang-suka na ako 🤮

— Ash Presto 💜 (@sosyolohija) February 15, 2022
Marcos also failed to finish his Masters in Business Administration course at the Wharton School because he was elected Ilocos Norte vice governor in 1980.
wow naman "Senator" and "Economist" BongBong Marcos. Pati titles pinepeke na sa debate ngayon. lolz

— ai (@aidsumi) February 15, 2022
Marcos Jr. an economist??? Potek naman. https://t.co/vdeD062EEv pic.twitter.com/cWXqViRo5n

— JC Punongbayan (@jcpunongbayan) February 15, 2022
Last year on October 27, Oxford confirmed to VERA Files Fact Check that Marcos "did not complete his degree" in Philosophy, Politics, and Economics.
SMNI News owner Apollo Quiboloy, a name wanted by the FBI for sex trafficking charges, has endorsed Marcos. And despite all the lies propagated by Marcos supporters. The career politician remains the favorite to win the presidency,