Presidential aspirant Ferdinand "Bongbong" Marcos Jr. became the number one topic on social media once again after he decided to shoot a video with broadcaster Korina Sanchez-Roxas instead of attending the Kapisanan ng mga Brodkaster ng Pilipinas (KBP) presidential forum.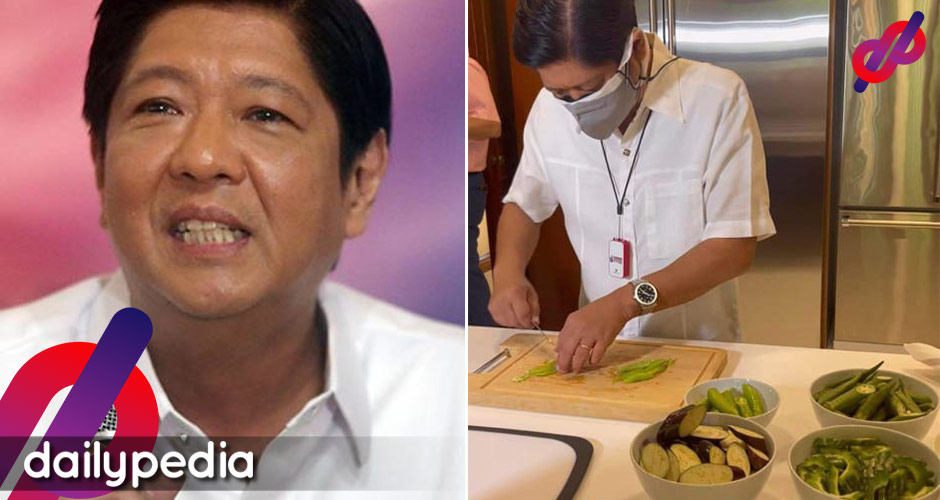 Marcos declined the invite due to "scheduling conflicts" but photos of him cooking with Sanchez-Roxas were shared on the Rated Korina Facebook page, prompting netizens to use the hashtags #MarcosDuwag (#MarcosCoward), #MarcosDuwagPaRin (#MarcosStillACoward), and #BaBackOutMuli.
Fellow presidential candidates senators Panfilo Lacson and Manny Pacquiao, Vice President Leni Robredo, labor leader Leody de Guzman, and Manila mayor Isko Moreno were all in attendance while Marcos was busy cooking bagnet and pinakbet, two of the most well-known dishes from Ilocos Norte.
The full video will soon be uploaded on her YouTube channel. In a post, she shared some of the questions asked to the former senator.
"Patikim lang yan. Lahat naman sinagot. Nagluto din kami ng pinakbet at bagnet Ilocos style," Sanchez-Roxas said.
Marcos' decision to skip another event where policies will be discussed just proved to the public that he's either hiding something or just flat-out afraid.
To be fair, I think Hindi Duwag si Marcos. Syempre mamimili siya kung saan ang mas madaming manunuod. Eh Korina palang madami ng viewers.

— 𝔽𝕣𝕖𝕟𝕫𝕪 (@FRENZYsPlace) February 4, 2022
Marcos and former senator Mar Roxas are family friends, netizens noted.
Korina is married to Mar, who's an Araneta. Bongbong is married also to an Araneta. The elites are in bed with each other, and they are their own last refuge and definitely not our allies. https://t.co/XiNUuEMn6U

— Anton Lean (@antonlean_) February 4, 2022
Sanchez-Roxas said that Marcos picked the time and date for the cooking video, and she had no choice.
https://twitter.com/alcagmat/status/1489507283361222658?s=20&t=Kjh8ccMByc-EqiRGQUN8oA
https://twitter.com/PinoyAkoBlog/status/1489503991616897026?s=20&t=Kjh8ccMByc-EqiRGQUN8oA
marcos didn't attend the KBP forum due to conflict to his schedule??!! that schedule is a cooking show with korina??!! srsly ppl this is the next president you want,,, pic.twitter.com/ZKGruzQ41c

— gela (@spamfromgels) February 4, 2022
bongbong marcos backing out of Panata sa Bayan forum just to attend korina's cooking interview pic.twitter.com/0jg33fTHx0

— zed (@jzrxsm) February 4, 2022
Remember that Bongbong Marcos cancelled his already scheduled presidential interview just to attend Korina's cooking show and interview.

Leni, on the other hand, moved her scheduled flight just to attend the same presidential interview.

— マベリック (@cottonwonvrro) February 4, 2022
Lol bbm cooking, expecting us to believe that he does any kind of chores? When we're pretty sure he has an extensive household staff waiting on him? Sus. Marcos yan. Daming pera niyan. Yall vilified Mar for pretending to be something he's not, and ok lang if si bbm? Krazy

— Mars (@labanMDB_) February 4, 2022
Marcos has refused to make public appearances various times. He skipped the Comelec hearing on his disqualification cases. The latest ones are an interview with Jessica Soho and a sit-down with DZBB.
The KBP also said that the candidates were invited as early as December.