Former socioeconomic planning Secretary Ernesto Pernia believes the only reason why Ferdinand "Bongbong" Marcos Jr is leading the presidential surveys is that his camp employs "huge troll farms."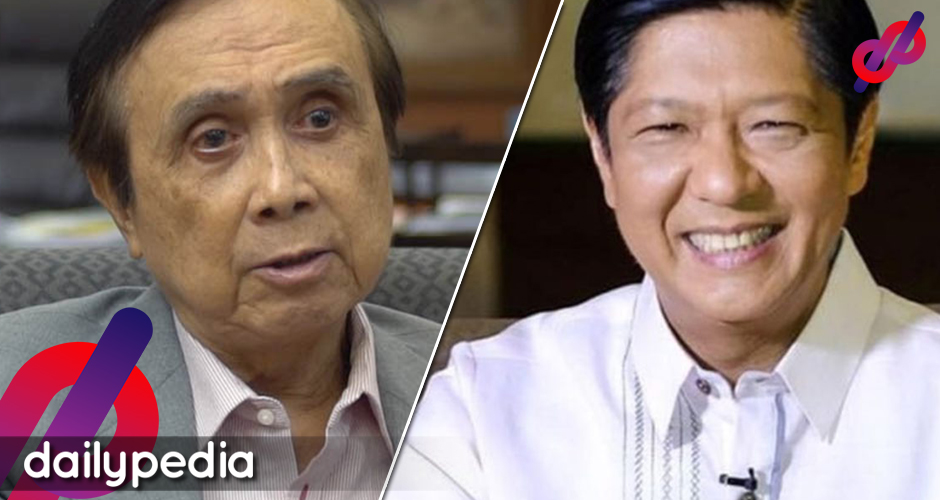 In a tweet, Pernia said Marcos trolls are paid to let voters know that the Martial Law era was more beneficial to the country.
"BBM's lead in surveys is due to his huge troll farms using social media claiming the Marcos martial law regime was the country's golden years— just the opposite of the facts: killings and imprisonment of opposers to the regime, plus spiriting away billions of people's money," Pernia tweeted on Sunday night.
Pernia was the head of the National Economic and Development Authority (NEDA) from 2016 to 2020 but resigned due to "differences in development philosophy" with Cabinet members.
Pernia doesn't care who wins the presidency as long as it's not Marcos, who he says is a "college flunkie", a "tax evader", and a '[\\\
The choices for election 2022 are crystal clear and self-evident. Son of the well-known rapacious dictator-killer, a flunkie in college, tax evader, big liar, etc. — no saving grace whatsoever. Anyone else is much better. Foremost (alphabetically): Lacson, Moreno, Robredo.

— Ernesto M. Pernia (@SecPernia) January 22, 2022
Despite backing out of any public appearance, the dictator's son is still favored to become the next president. His supporters are working overtime to justify his questionable decisions.
Twitter recently removed around 300 accounts linked to Marcos supporters for violating our platform manipulation and spam policy."
On Monday, Marcos denied having a troll farm, saying that his engagement on social media is purely "organic."
"I challenge them to show me where the troll farms are. I challenge them to show me where I boosted. I challenge them to show me where I put ads," he said in an interview over One News PH.
"I have no troll farm. I have never had a troll farm. I have never had a click army, I never boosted. Everything's organic, and I never bought ads," he added.