Netizens went after Manila Mayor Isko Moreno after using "chekwa" to refer to Chinese nationals.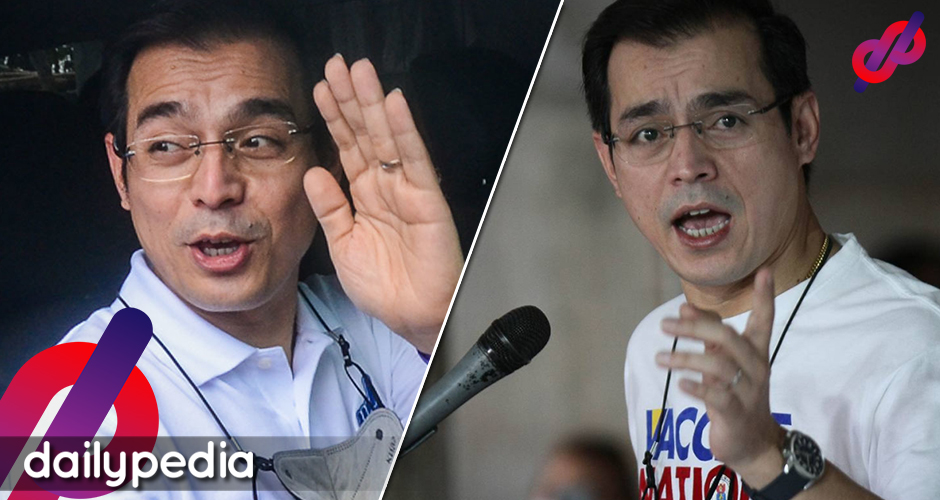 During his visit to the village of Puerto Rivas Ibaba in Balanga, Bataan, Moreno promised fishermen that he'd send the Chinese back to their homeland, who have been harassing them for the longest time.
However, he used a derogatory term which many did not like since he is running for president.
Aksyon Demokratiko standard bearer @IskoMoreno tells fisherfolk in Bataan: "Yung mga chekwa sisipain ko pabalik sa kanila."

— Kat Domingo (@_katrinadomingo) November 10, 2021
The word "checkwa" applies to Chinese nationals and those who belong to the Filipino-Chinese community.
Chekwa is a derogatory word against Chinoys.

— 𝗡𝗼𝗿𝘁𝗵 𝗦𝘁⭐𝗿 (@BituinSaNorte) November 10, 2021
Moreno's running mate Dr. Willie Ong is also of Chinese descent, so his choice to use the word was baffling to many.
"Chekwa" is a form of panlalait. Baka nakakalimutan mo Yorme ang ka Tandem mo ay Tsinoy. Ang Binondo na nasasakupan mo ay puno ng mga Chinese Nationals.

— joey (@engrjoey28) November 10, 2021
Filipinos' perception towards China has mostly been hostile under the Duterte administration because of blatant exploitation by Beijing, but that isn't an excuse to discriminate against the Chinese.
Yeah sure we do not like how China is exploiting our natural resources (at the behest of Duterte) but a racial slur like "chekwa" is so distasteful.

A President is the chief architect of foreign policy at kung ganyan ang bunganga mo, hindi ka dapat maging Presidente. https://t.co/m14JFIj5Zv

— Justin Dizon #LeniKiko2022 (@iamjustindizon) November 10, 2021
Napaka-racist mo @IskoMoreno! Napaka-mal-edukado mo! Hindi lahat ng Chinese masasamang tao. Malaki rin ang naidulot nila sa ekonomiya ng bansa. BASURA! 🤮🤮🤮

— Jon B. (@AkoSiJonB) November 10, 2021
Hindi ba mga financer mo e mga Chekwang Oligarchs ng Maynila? Sinasabi mo dyan lul

— Yunis (@yunissssaaaa) November 10, 2021
Lagot ka kay Atienza lab sya ng fil-chinese community. Maanong diretsahin na ung mga illegal chinese na naghahari harian sa bansa natin. Tumbok agad. Kaso nilahat mo mga intsik. Nauuna kase yabang mo @IskoMoreno

— mayles (@MaylesAway) November 10, 2021
Bakit itong si Isko ang hilig sa name calling? Di ba racism tawag dun? @humanrightsPH hello?!

— mayles (@MaylesAway) November 10, 2021
Racist

— Grim Reaper (@GrimRea17996691) November 10, 2021
Despite criticism left and right, Moreno remains a strong candidate in the 2022 polls.