The National Bureau of Investigation (NBI) arrested former Iloilo provincial administrator Manuel "Boy" Mejorada on Monday, November 22, over previous libel convictions.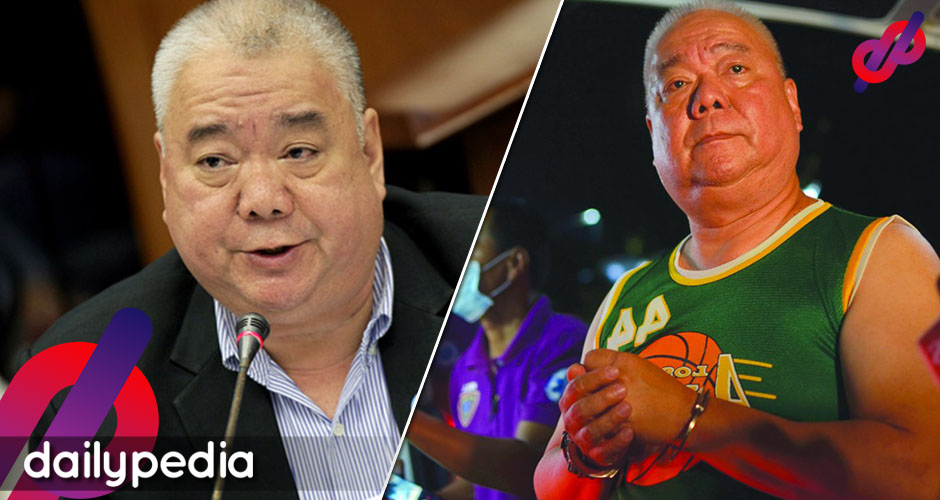 Mejorada's partner, Ruby, revealed on facebook that NBI agents arrested him at around 9:20 am. She added that his apprehension was connected to cyber libel complaints filed by Senator Franklin Drilon.
"Maligaya (na) ngayon si Drilon. Mapapatahimik si Boy. He wasn't able to say good-bye and he asked me to post this message for him," she wrote.
After being found guilty on four counts of online libel, Mejorada was sentenced to two years of imprisonment by the Pasay City Regional Trial Court.
Judge Wilhelmina Jorge Wagan issued the warrant of arrest on January 27.
Mejorada in 2016 and 2017 went on social media and accused Drilon of corruption related to infrastructure projects in Iloilo.
In June 2019, the 2017 conviction against Mejorada for libel was upheld by the Supreme Court.
A warrant of arrest was then issued by the Pasay City RTC Branch 118 in December.
Mejorada also accused supporters of Vice President Leni Robredo of paying others to participate in activities related to her presidential campaign.
Netizens celebrated his arrest. 
https://twitter.com/LunaLetLeniLead/status/1462799724319100932?s=20
Bigyan ng fudgee bar sa kulungan🤣🤣🤣. Congrats Sir Boy The Fake news King Mejorada😁😁😁

— @jhalex0801 (@jhalex0801) November 22, 2021
He knew it was coming. This is the result of 'fake news' trying to change and influence peoples minds to instill malicious thoughts. So its payback time. Try growing some conscience and good moral character.

— joey (@joey26609702) November 22, 2021
https://twitter.com/jdotxx/status/1462798625172455424?s=20
Sana ay magsilbing aral sa mga DDS at marcokes si tandang Boy Mejorada.

Huwag mag-imbento ng kasinungalingan para di bumagsak sa kulungan! 😊

— YoursTruly (@datumx11) November 22, 2021
https://twitter.com/AltABSCBNSB/status/1462769438348890113?s=20
AYAN NA KARMA KANA MANUEL "BOY LAPTOP" MEJORADA MAY GRAFT CASE KAPANG HAHARAPIN 8YRS HATOL SAYO HAHAHAAH

— Deep_Purple (@its_mexxxx) November 22, 2021