Marcos loyalist Atty. Larry Gadon called on the Commission on Elections (COMELEC) to disqualify Vice President Leni Robredo from running for the top position in the country for allegedly promoting the practice of vote-buying.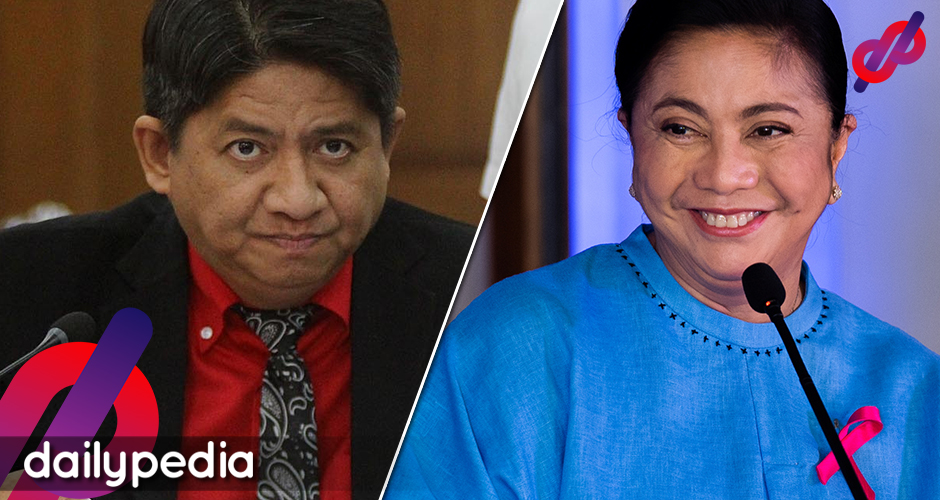 Senatorial candidate Larry Gadon wanted the COMELEC to investigate and pursue disqualification proceedings against Vice President Leni Robredo.
Robredo is running for President in the coming May 2022 elections.
On Wednesday, Gadon said the COMELEC should investigate Robredo over her comment about whether people should sell themselves out to vote for a candidate.
"Sa dahilang siya ay nagpo-promote at nage-encourage ng vote buying, dapat siya i-disqualify ng COMELEC pero matapos na maimbestigahan," the Marcos loyalist said.
WATCH: Lawyer Larry Gadon asks the @COMELEC to disqualify VP Leni Robredo to run for President in the upcoming 2022 elections "for promoting and encouraging vote buying by telling people to accept bribes for vote buying."@smninews @DZAR1026 pic.twitter.com/tiZ1eZrPL3

— MJ Mondejar (@MJ__Mondejar) October 27, 2021
Gadon believes Robredo encouraged the practice of vote-buying when she revealed her stance on the issue earlier and therefore should be disqualified.
The Kilusang Bagong Lipunan senatorial candidate also said the vice president's way of crowdfunding to finance her campaign could violate election laws since foreigners might donate.
"But I am convinced a violation of the law has already been committed with regards to the crowdfunding decision of the Robredo camp.
"Accepting funds from foreign companies or foreigners is clearly a violation even if done outside the campaign period," Gadon added.
Netizens found it hard to take Gadon seriously.
https://twitter.com/iAmDesertD/status/1453282139496140808?s=20
https://twitter.com/my_sirius/status/1453496801881833475?s=20
https://twitter.com/_juanario/status/1453284035049017345?s=20
The public knows nothing will come out of Gadon's request.
Gaya ng mga petitions filed by this guy, hindi maka first base😂😂😂

— Periko (@Periko68329290) October 27, 2021
How sad that this man has to dedicate his life to hate the Aquinos and anyone else.

— Dindo Recilla Leoy (@daemonyoh) October 28, 2021
Ugok na talunan!di pa ng uumpisa ang botohan.talo ka nah!hahaha kaya manggogolo ka nlang daw!ALIS ka nga jan!

— scorpionking1108 (@DarwinM64926945) October 27, 2021
BOBONG GADON ISA KA PA!

— Mikee (@Mikee64288135) October 27, 2021
Robredo previously said that people should accept money during the elections, but still vote for the candidates who they think are best fit to serve.
"'Yung sa akin, tanggapin ang pera, pero iboto (ang) sa konsensiya," she said during a virtual dialogue with housekeepers.
COMELEC spokesman James Jimenez has warned that this is indeed prodding vote buying which is prohibited under election laws.
However, COMELEC spokesperson James Jimenez said Robredo did not commit any criminality when she spoke out on vote-buying but the act itself is punishable.
"I think it is not something that should have been said. But in terms of criminal liability, I don't see it," Jimenez told CNN Philippines.
"The election offense is when you accept something in exchange for your vote. The act of accepting in itself is a crime. It does not have to end up on what you agreed upon." he explained.
Other presidential aspirants such as Mayor Isko Moreno and Bongbong Marcos also share Robredo's position on vote-buying.
"To that, I would say then we have to probe everyone whoever said that. And remember it's not just one person who has said that. Multiple candidates have said that. So do we probe everyone?" Jimenez added.