Kim Chiu is one of the most visible stars of the pandemic as she appears on television seven days a week. But that busy schedule itself and overexposure seem to be the very causes why she often gets the attention, and ire, of netizens who seem to have been keeping tabs on her since her "bawal lumabas" flub.
Chiu's contagious energy in both ASAP Natin 'To and It's Showtime has long been a source of joy for most viewers. One year into joining the latter show, sentiments over her "maingay" hosting style now seem to get people more annoyed than amused.
To be completely fair with her critics, Kim's more recent blunders are something you really can't easily ignore. Take one instance in It's Showtime, for example, when a conversation with a ReiNanay contestant brought Kim and Vice Ganda into exchanging their views about cheating in relationships.
In a viral video that captured their banter, Kim was caught saying "
"Baka nagche-cheat noong hindi siya naging masaya. Baka ano, bumukas ang mundo ng cheating dahil hindi siya masaya sa partner niya."
To which Vice Ganda  responded: "Again Kim Chiu, there's no acceptable reason for cheating. Masaya ka or hindi masaya, walang kaso yun to cheat. Hindi ka ma-absulwelto run."
That was not the first time Chiu gave her two cents about the same topic, for which netizens had similar disapproving sentiments. Last year she went viral for her incomprehensible statements regarding the ABS-CBN shutdown, but the impact she made was mostly positive, and in fact, made her among the busiest stars of 2020.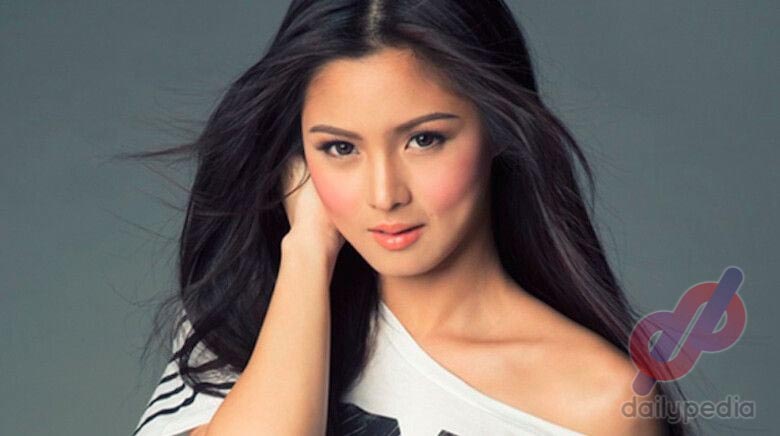 In another incident, Chiu was caught mistaking the well-known John 3:16 verse to Psalm 3:16. The misidentification may have made some audiences chuckle, but she did receive more bashings for it.
In her latest remark, Chiu clarified that she is not, in any way, in favor of cheating, for she herself went through the same struggle and pain caused by someone's cheating. "…biktima din ako" she said in her latest statement.
It probably will take a little longer before people can forget her latest gaffe. Viral memes and videos about her past and most recent blunder would still likely make people either amused or annoyed in the future. But in her latest appearance on It's Showtime, the homegrown Kapamilya star carried on with her signature energy and quirk. Her co-hosts also assured that Chiu's remarks were not to support cheating in any form or instance.
There have been calls for Chiu to be booted out of It's Showtime. Hurtful comments and slurs are also made against her. But, judging how she hurdled her past controversies in the past, it won't be that surprising if she comes out triumphantly again this time.
In her first few weeks hosting It's Showtime, Vice Ganda and other hosts expressed their support for Chiu, with Vice even admitting that he would like Kim to do her thing naturally and allow herself to make errors, and in the process, learn from them afterward. However, the phenomenal box office star has been consistent with what he said as he indeed allowed the PBB Teen Big Winner to develop her hosting style.
It's not at all a mind-boggling wonder why Chiu seems to surpass all the negative impressions she makes every time she causes a new blunder. She's a natural comic figure, and whether she intentionally makes people laugh or unknowingly makes a laughable mistake, she always feels genuine. Moreover, she always knows when to apologize and acknowledge her mistake. And while she is a slow learner, she always commits to not making the same mistake again. In several instances, Vice already corrected her mistakes. While there would be few occasions where she tends to do it again, it becomes easy to tell that she's genuine when she expresses her intention not to do it again.
She is also an eager learner who always communicates with her teammates to make every project she is in work. It's a fact about her that her co-hosts appreciate, even though she's practically begun hosting.
The amount of attention Chiu gathers every time she flubs is a testament to her massive popularity. There is no question about her being one of her home network's most prized stars. She earned a distinction through her 15 years in showbiz and her biggest TV hits and box-office movies that made her a formidable television and movie star.
A popular phrase in Tagalog translates "the fruit-bearing tree is often the one pelted with stones the most" to English. Chiu is undoubtedly a huge fruit-bearing tree, and as it is to other superstars, controversies are practically a part of their daily lives.
A lot may not actually get it, but while more people may continue to express their disapproval of Kim's continuous appearance on It's Showtime, the Kapamilya actress, who has already gone through the many ups and downs of her phenomenal showbiz career, will remain an essential part of the noontime show, or ASAP for that matter. She is here to stay, and like most stars who have committed to remaining with the Kapamilya Network after its shutdown, she is a Kapamilya forever.