Netizens showed their support to the Commission on Audit after Pres. Rodrigo Duterte blasted the agency over its audit report on the Department of Health discovered ₱67.3-billion worth of "deficiencies" in managing funds for COVID-19 responses.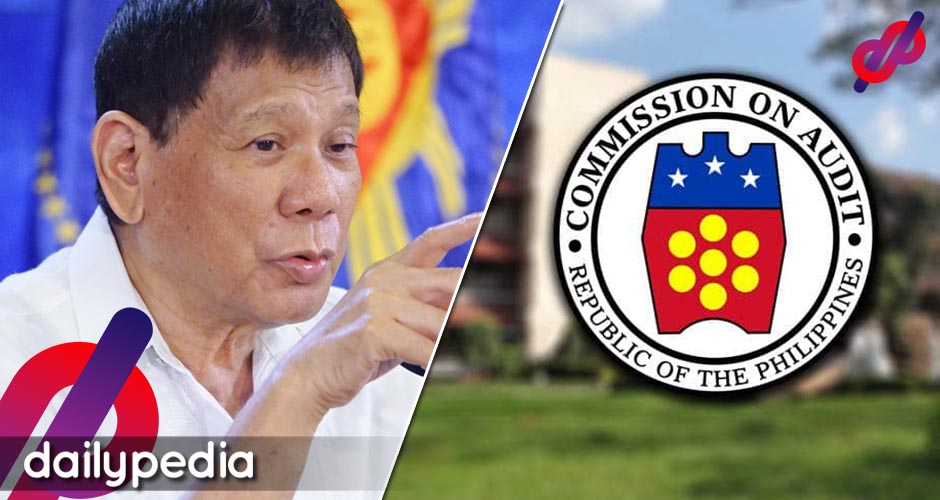 Duterte said it'd be impossible for the DOH to steal that kind of amount.
"Imposibleng magnakaw ka ng ₱67.3 (billion). The papers they are holding in their custody are really insufficient and deficient," he said during a televised briefing on Monday.
COA said the number came from the DOH's non-compliance with pertinent laws and regulations, adding that the health agency also failed to indicate the various contracts it entered into and had irregularities in procuring equipment.
However, Duterte argued that the "deficiencies" were just incomplete reports.
"Mayroon talagang mga papel-papel na hindi masyadong kumpleto sa paperwork. Pag mag-ano ang COA, magsabi ng deficiency, hindi mo sabihing deficiency na ninakaw mo iyong pera. Deficiencies really in producing the necessary documents to complete the story," he explained.
He also sees nothing wrong with how Health Secretary Francisco Duque III has been doing his job. "Wala ka namang ginawang masama, bakit ka mag-resign?" the President said.
Filipinos came to the defense of COA, with many praising the agency for being transparent.
Maraming salamat, COA for upholding transparency and accountability! 💪

RAISE YOUR FLAG! 😉🇵🇭 pic.twitter.com/x3VHLSt1rO

— iMPACT Leadership (@iMPACTPH2019) August 17, 2021
Filipinos knew that corruption had already taken place.
Kung hindi ka magnanakaw, bakit ka galit sa COA?

— Boom Buencamino (@BoomBuencamino) August 18, 2021
GOOD GOVERNANCE: INCORRUPTIBLE
🙏 VP Leni got highest COA ratings in 2018, 2019 & 2020. Threepeat!
🙏 Hindi kurap. Hindi palpak. Walang reklamo sa mandato at trabaho ng COA. #LetLeniLead

Repost from Bernard Ong pic.twitter.com/KEkf5dYnjd

— Roque Rox Santos (@roxsantos) August 18, 2021
You have my support! Maraming salamat sa inyo! https://t.co/XyqCPCnUbY

— Dr. Gia Sison (@giasison) August 18, 2021
Duque also ranted on how the DOH's reputation has been destroyed by the COA report, while the netizens found it funny
https://twitter.com/marvintomandao/status/1427767498707898372?s=20
*cue MMK theme* https://t.co/vz7En58kee

— JC Punongbayan (@jcpunongbayan) August 17, 2021
🎤 Wasak na wasak ang puso ni Nasty Mack. 🎵 https://t.co/ZOM9VfEdER

— Carlo Trinidad (@hellokidneyMD) August 17, 2021
Public officials must be open to the severest criticism. pic.twitter.com/ckg08c3q1X

— Mel Sta.Maria (@attymeltweet) August 18, 2021