Filipinos are seriously considering leaving the Philippines if Senator Bong Go and President Rodrigo Duterte become commander-in-chief and second-in-command, respectively in next year's national elections.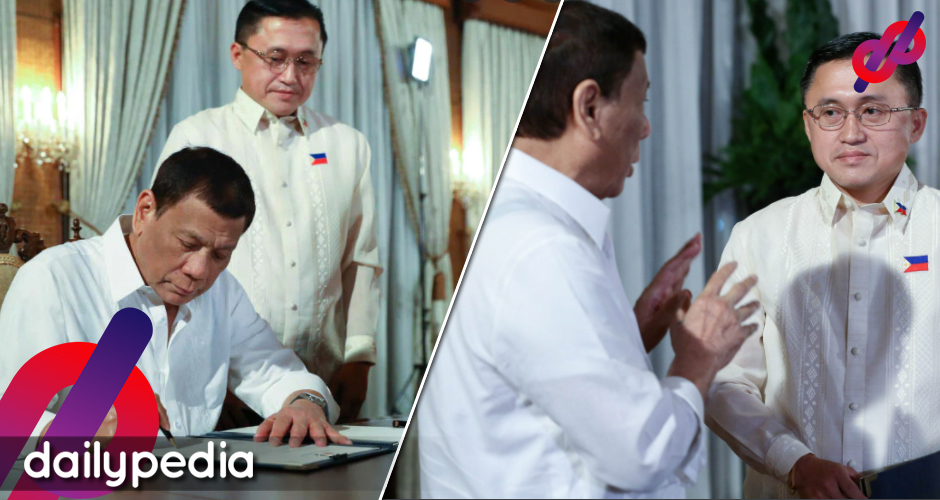 A PDP-Laban official said the tandem of Senator Bong Go and President Rodrigo Duterte for next year's national elections is the "popular" and "logical" choice for the party.
PDP-Laban Secretary General Melvin Matibag explained why the party decided to endorse the pair.
"I will be honest, I think all of us didn't consider anyone else kasi [because] the logical and popular choice is the Go-Duterte tandem." Matibag said on last Friday.
"That is a formidable team anyone cannot match, that is my personal position." he added.
Matibag said Energy Secretary Alfonso Cusi likes the tandem's chances in 2022.
"That is personal preference at choice namin. Bakit kami pipili ng hindi namin gusto at tingin namin na hindi madadala 'yung partido sa May 2022 elections?
"We are looking at the logical and popular choice of the party members. Then we are looking at the competence and the winnability of the candidate"
Only die-hard Duterte fans like the PDP's choice to endorse Duterte and Go, the rest of the Filipinos don't.
STOP.
PUSHING.
BONG.
FUCKING.
GO.
ON.
US.

— Mourn2Weenie #MarakaMaraka (@Still_Mourning) August 6, 2021
Ibig sabihin ay hindi pinag isipan ang makakabuti sa bansa kundi kung ano makakabuti sa mga politikong trapo! Mga leche kayo!

— Neat Twit (@NeatTwits) August 6, 2021
Some say they'd seriously consider leaving the country if Duterte and Go win next year.
Mag apply na daw kami visa sabi ng papa ko if manalo bong go and duterte sa 2022 :))) goodbye filipens

— 매시 (@riasoriano_) August 7, 2021
Bong Go?! Duterte?! TANDEM?! Patayin mo na lang ako.

— SINO PAPA MO? ☢️ (@PapaMatthewMo) August 6, 2021
kapag nanalo si Bong Go as a President of the Philippines at Rodrigo Duterte bilang Vice-President of the Philippines. Lilipat na ko ng ibang bansa.

— Paulo Avelino (@jimincalicoes) August 6, 2021
sabi ni bong go tatakbo siya for president pag si duterte daw vice niya para may continuity daw. potanginaaa. di namin kailangan ng continuation ng korapsyon at kawalanghiyaan niyo sa gobyerno.

— jing (@jingvillaluz) August 6, 2021
tanginamo Bong Go, naisipan mo pa mag presidente kung si Duterte magiging bise mo? halika rine at ika'y ipapa check up ko, anong tingin nyo sa pinas maliit na baryo??????

— 0_2 (@mimangmatamis) August 6, 2021
BONG GO TAKTAKBONG PANGULO PAG TUMAKBONG BISE SI DUTERTE?! SHUTA?!

— Cirilo || TWTEp3 on Sunday (@PolcaUGH50) August 6, 2021
Go earlier said his name shouldn't be included in the possible candidates for higher positions in 2022.
Duterte meanwhile has welcomed the thought of becoming vice president.
"A long time ago, even 'yung provincial council ng Cebu…when there's a resolution calling for the President to run as vice president, ang gusto na nila kaagad, 'Pwede ba endorse na namin si Senator Bong Go as a presidential candidate?'" Matibag claimed.
"But we want to go through [the] process…But right now, this is a collective decision of the personal decision of all the officers ng [of the] executive council."
"Kasi ang tinitignan naman nila dito what will be best for the nation, hindi naman para sa sarili nila," he added, saying it is really up to Duterte and Go if they accept the party's proposal.