The Department of Health (DOH) announced that the highly contagious COVID-19 Delta variant is now present in all 17 cities of Metro Manila.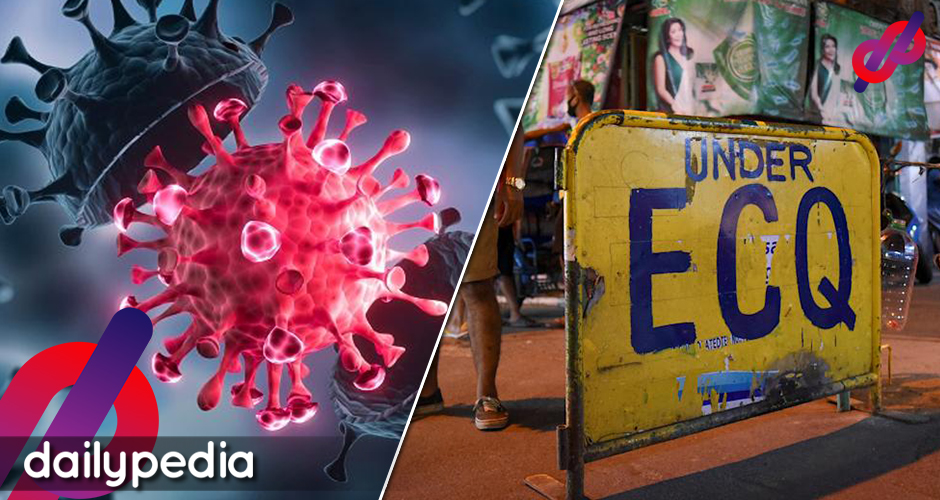 During the online briefing on August 6, DOH Undersecretary Maria Rosario Vergeire confirmed the news as NCR.
"All National Capital Region (NCR) areas now have a local Delta case," she stated.
According to DOH's data, Delta variant cases are now in Las Pinas with 23, Pasig with 21, the City of Manila with 16, and Malabon with 12.
Mandaluyong, Caloocan, and Navotas all have seven cases, respectively. Makati has six. Quezon City, San Juan, and Pasay City have five cases as Valenzuela and Taguig have four.
Pateros and Paranaque have two cases, and Marikina has one. Muntinlupa has yet to provide its data as of writing.
The variant is not only present in the country's capital, also in nine of the 17 regions of the Philippines. It has a total of 331 cases. The majority of the patients have healed but twelve are still ill while nine have passed away.
Netizens have started to get frustrated regarding the government's seemingly late response to the threat of the stronger variant. Like the suggestion when the pandemic was just starting, twitter users pointed out that the variant could've been contained better if only the government imposed an early travel ban against Indonesia and other countries that have Delta variant surges.
In retrospect , this would not have happened if DOH imposed early travel ban vs Indonesia and other countries with Delta variant surges. Clearly this is lack of vision. March – April surge was due to other variants too.

Painful lessons. 😞

Sense of urgency is key. https://t.co/cHplLV8UKI

— Tony Leachon MD (@DrTonyLeachon) August 6, 2021
Tony Leachon also asked who should be held accountable for the spread of the variant the government claimed to have contained.
Sino ang accountable sa pagkalat ng DELTA variant ?
Sino ang dapat imbestigahan sa surge na ito ?
Sino ang dapat mag explain sa congress kaya tayo naka ECQ ? #Chaleco😊 https://t.co/n89xB3RSii

— Tony Leachon MD (@DrTonyLeachon) August 6, 2021
A netizen also posted a compilation of some of the administration's claims in the past year regarding the pandemic.
Yep.

"We contained this."

"There is no more active Delta variant cases."

"We are prepared."

"Patayin ko yang beerus na iyan." https://t.co/jvGHjP8Mrv

— Peter Cayton, the Stats Guy (@PJACaytonPhD) August 6, 2021
Someone also pointed out the government's lack of urgency regarding COVID-19.
Last year pa walang sense of urgency tong gobyernong to. https://t.co/ZcxXn9br8w

— Demontitang Aczar of Manila (@mrsunlawyer) August 6, 2021
It was February last year when netizens aired out their disappointment after the government's slow actions as the DOH finally confirmed the first case of COVID-19 in the Philippines.
The announcement pushed the Filipinos to request an immediate travel ban against all flights coming from China. The government responded by saying that doing so might affect the countries' diplomatic relationships.
Another netizen wrote "#ECQSeason3" when it comes to the rapid spread of the Delta variant.
music queue in "We're All in This Together" by High School Musical cast #ECQSeason3 https://t.co/PuP9iBWDaM

— ARIZOL ABAD (@arizowwwl) August 6, 2021
Twitter users urged people to stay at home unless necessary.
Please please stay at home if not a necessity.

Think about your friends and loved ones in the medical field who entered a war between an unseen enemy.

This is the time to follow proper protocols and not let our human nature to go out, explore and let itself be. Stay at home! https://t.co/ryKydkoiFz

— SleepingOnCloud99 (@SleepOnCloud99) August 6, 2021
https://twitter.com/Andzee01/status/1423632195311214592
Others then claimed that the DOH announced the presence of the Delta variant late as it allegedly has been in the Philippines since a few months ago.
DOH took their sweet time in accepting and declaring that the delta variant is already here in the Philippines months ago!!! https://t.co/8MiU4qcMYH

— #No1efam forever💗🐊🇵🇭 (@mscheers) August 6, 2021
Out of the active cases, 11 are asymptomatic and one has mild symptoms.