Several Douyin (China's TikTok counterpart) influencers have allegedly been caught stealing a rescue boat to fake saving people in the recent floods in the Henan Province, China.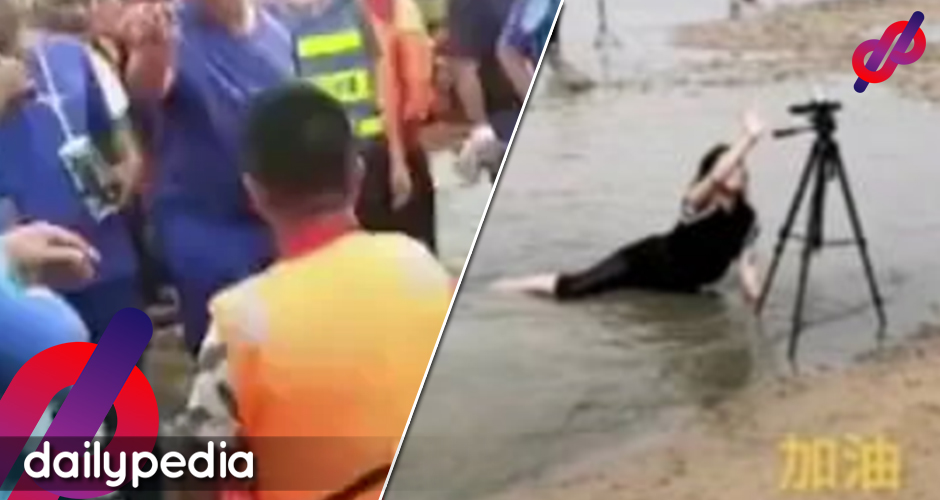 A dispute reportedly broke out involving the influencers and a team of rescue workers in Xinxiang. The latter accused the Douyin users of stealing their boat when they took a short break between saving people. The influencers tried to argue and said that they just wanted to look for people in need of help.
"It's crystal clear to everyone here that you weren't really trying to save people. You are scumbags!" one of the rescuers was heard telling the group of influencers who remained on the boat.
According to reports, police were called to check and investigate the situation. The head of the rescue team said that the boat was "severely damaged" when found in possession of the influencers and was frustrated over the situation, taking up his time when he could've used it to search for potential survivors.
"I've seen them, and they've been here since the very first day of the floods, filming videos and doing live streams," the chief stated.
Two Douyin accounts of involved influencers have been suspended from the platform, while others deleted their videos.
It was revealed that one of the influencers' posts showing the "rescue mission" they did contain the caption, "Live from Henan! You can see how deep the floodwater is here, but we are going to drive our boat to places where the water level is higher. We will save more people. Hang in there, Henan!"
According to Chinese media, hundreds of influencers immediately flocked to the Henan region to film their content despite officials' advice to leave the rescue work to the professionals and not travel to the affected areas.
Workers revealed that the influencers did not only travel with supplies but their staff and camera crew.
The floods in Henan Province resulted in the destruction of thousands of homes and the loss of 71 lives. It also resulted in an economic loss of 2.25 billion yuan or USD348 million.