Senator Richard Gordon stated that the Philippines might ban Facebook as it is widely used by "trolls" to topple and attack the government.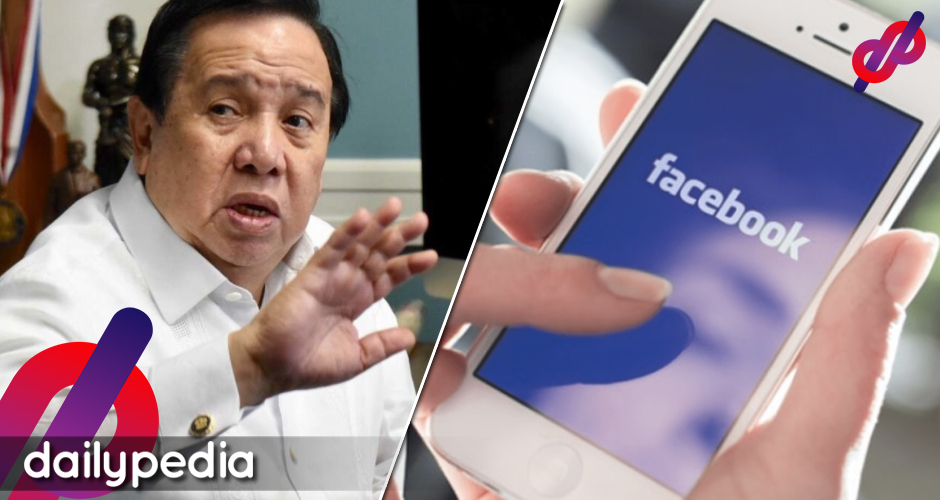 During an interview with ABS-CBN News Channel on July 28, he said that the administration needs to investigate whether the government's funds are being used to pay for trolls as they seem to be everywhere.
"Popularity is sometimes earned, but popularity can also be manipulated. That is why we have a bill that we should investigate whether public funds are being used for trolls. Everywhere we go, trolls are there," Gordon claimed.
He added that they would close down Facebook in the country if it is proven to be an instrument to contest the government.
"And if we have to close down Facebook, if Facebook is being utilized para itumba ang gobyerno, we should do that. China does that. I mean, it would be unpopular, but what the hell…"
The platform is also being used to attack potential candidates for the upcoming 2022 elections, Gordon claimed.
Netizens reacted to Gordon's claims and accused the administration of going after Facebook after shutting down ABS-CBN.
After ABS-CBN, Facebook is their next target😂 https://t.co/9v49ET11NT

— 🌸Iza (@izatweets_) July 30, 2021
Someone mentioned the mass hiring of the Presidential Communications Operations Office (PCOO) last year for its contractual social media specialists.
Eh di ba gobyerno yung may Social Media Specialists eme eme? Pakaingay netong ni Dick 'to. Halatang-halata ka, boi. https://t.co/bJwdIo4h0j

— Abel Mallari ✊ 🇵🇭 🏳️‍🌈 🌹 (@abelskie) July 30, 2021
PCOO undersecretary Kris Ablan confirmed the Php70 million allotted budget to hire 375 social media specialists but denied that they equate to trolls.
Another accused Gordon of using China's ways to keep the population "under control."
Governments close social media because the peasantry has access to information those in power would prefer the public to not be informed of. Dick makes that clear by referencing China's totalitarian use of this tactic to keep its population under control. https://t.co/DEtt1YKIKn

— Ang Dating Pilipinas (@DatingPilipinas) July 29, 2021
Some pushed for the shut down of the troll farms, not the platform.
Freedom of speech po, Senator. Shut down the troll farms not the platform. Socmed is a powerful tool esp for candidates without financial resources to battle the admin Giants. https://t.co/xRRbmCfmXU

— Bro Gene (@GeneFajardo2) July 28, 2021
https://twitter.com/kathecalabia/status/1420393242747670529
Twitter users are worried that the said "trolls" will just move to another platform instead.
No don't, we don't need trolls on Twitter 😭 https://t.co/gxT6C3lbee

— Meap (@MeganeMino) July 28, 2021
But not everyone disagrees with the senator.
I actually agree. Even just during campaign season. https://t.co/6EZUnXW92p

— Palangga (@Momnaydger) July 29, 2021
Senator Gordon earlier said that he was considering joining the 2022 presidential race.
"I would be lying if I don't consider it. I would say na pagka kaya ko at hindi ko hinarap, e baka sabihin ko sa habambuhay ba't di mo hinarap dahil natakot ako? Takot ako pero hindi ako duwag. Pinagaaralan namin, nagko-conslta ako and I still have until October to decide…Maybe. Maybe, I will consider running again."