A new study suggests taking a Sinovac COVID-19 booster improves immunity three to five times more than the coronavirus.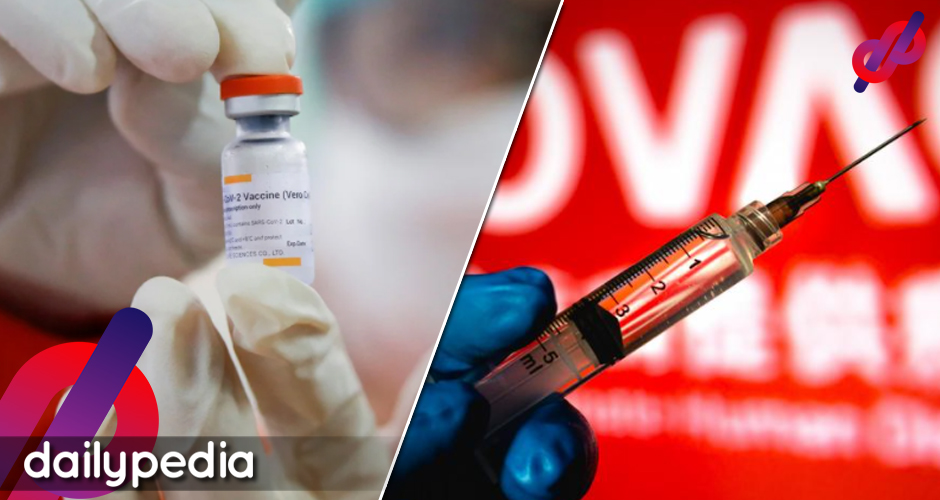 The research published on Medrxiv.org was done amid several Asian countries experimenting with high-risk and older age groups in taking boosters.
Researchers such as Zhu Fengcai, deputy director of Jiangsu Centre for Disease Control and Prevention, and Yu Hongjie of Fudan University's school of public health, examined the immunogenicity of Sinovac's CoronaVac vaccine, which is the ability of cells and tissues to create an immune response. CoronaVac has delivered over 3.73 billion doses worldwide.
Respondents from various groups received two doses, either 14 days or 28 days apart. All were three microgram doses, a six microgram dose, and a placebo. After four weeks, those who have inoculated a longer spacing between doses experienced higher concentrations of antibodies. The concentration then fell below the "seropositive cut-off" after six to eight months.
To see the best regimen for a booster, 540 subjects took the third dose after 42 days, 56 days, 194 days, or 208 days. Those who took an after 42 days or 56 days saw an increase in neutralizing antibodies and saw a drop to seropositive cut-off six months later.
However, those who took a dose after six to eight months had three to four times more neutralizing antibodies.
"Our results demonstrated that two doses of CoronaVac induce good immunogenicity. Although neutralizing antibody levels declined to near positive cut-off titer of 8 after six months, a two-dose vaccination schedule generated good immune memory. " the researchers wrote.
"A third dose, given at an interval of six-eight months after the second dose, led to a strong boost in immune response … an increase corresponds to three-five fold increase in neutralizing antibody titers 28 days after the second dose, indicating an anamnestic memory B cell response," they added.
Guangzhou-based vaccine expert Zhuang Shilihe said the level of antibodies six to eight months later is expected to be low due to the limitations of inactivated vaccines.
The Chinese vaccine's ability to induce "memory B cell response" is good but higher neutralizing antibodies are still preferred.
"It takes time to mount the immune response by memory B cells. You might be killed before your immunity kills the virus," Zhuang said. "That's why it's important to have high levels of neutralizing antibodies to prevent becoming sick, severely ill, or dying," he added,
The researchers also said that comparing results with vaccines made by Moderna and AstraZeneca would be challenging because methods of testing are different.