The Palace finally mentioned the initiatives and prioritization of Vice President Leni Robredo regarding the country's COVID-19 response. Presidential Spokesperson Harry Roque stated that the administration supports the VP's Ulat Sa Bayan message.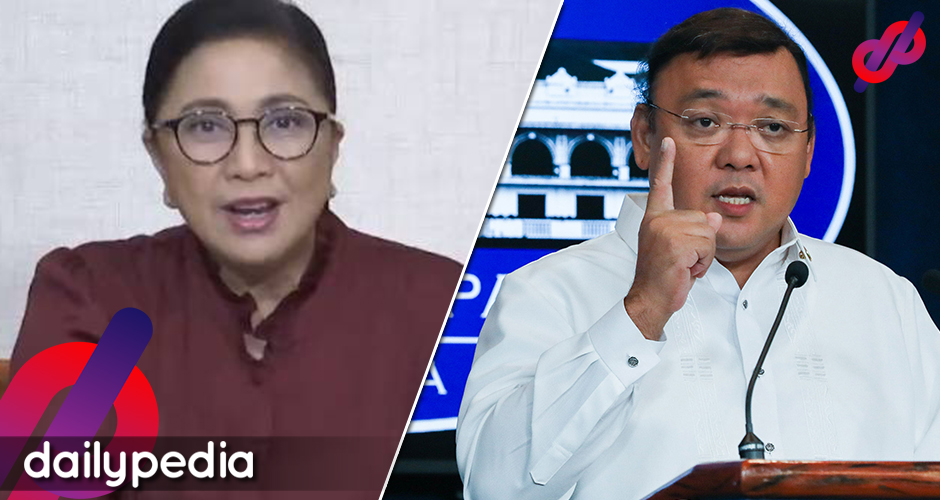 "The Palace is one with the Vice President in her Ulat sa Bayan message that in this challenging time of COVID-19, it is the Filipinos who helped and came to the rescue of fellow Filipinos," Roque said.
He added that the national government would aim to achieve a better Christmas for the Filipinos this year.
"Now is the time to focus on COVID-19 and help the national government in achieving population protection; so together, we will recover and have a happy Christmas and a better future for all Filipinos."
Roque also clarified that they are not diminishing Robredo's efforts during the pandemic and they appreciate her contribution in helping contain the virus.
"We welcome the initiatives of the Vice President in the fight against COVID-19 which she enumerated in her Ulat sa Bayan and we are in no way diminishing her efforts in this trying time. Any contribution, including policy recommendations from the political opposition, to ensure the successful fight against the pandemic, is much appreciated."
During her Ulat sa Bayan, Robredo suggested that the government should have no other priority as of the moment but the pandemic.
"We need all hands on deck and laser-like focus. This should be mirrored in our budgets, in the agenda of every meeting within government, in every memo cascaded down the bureaucracy."
She added that the only billboards and advertisements that should be put up are those about the protection against the virus. On the other hand, she also suggested steps aimed at hesitant to take the vaccine. The Vice President said that the government should offer initiatives to encourage them instead of threatening them.
"If we need to put up billboards and tarps, let it be about staying safe from illness. If [you] need the services of a battalion of graphic artists, let it be for a vaccination drive. When passing new laws, let it be for funds and a stronger system to combat the pandemic."
"When people are reluctant to get vaccinated, isn't it better to give incentives, rather than threaten [them] with punishment? When suggestions are being made, shouldn't we listen first, rather than outrightly dismissing it as fault-finding and antagonism?."
Robredo added that no one is safe when it comes to being affected by the pandemic as the virus does not ask for one's political party or membership cards.
During his SONA, President Duterte thanked the health workers and frontliners for their service amid the fight against COVID-19. They also expressed gratefulness towards Filipinos who constantly follow the health protocols.
Though he claimed that the government was "quick" when it comes to the wellbeing of the Filipinos, he stated that the presence of the Delta variant might bring back tighter quarantine restrictions.