Senator Manny Pacquiao responded to President Rodrigo Duterte's advice that he first needs to study foreign policy before commenting on issues on the West Philippine Sea (WPS).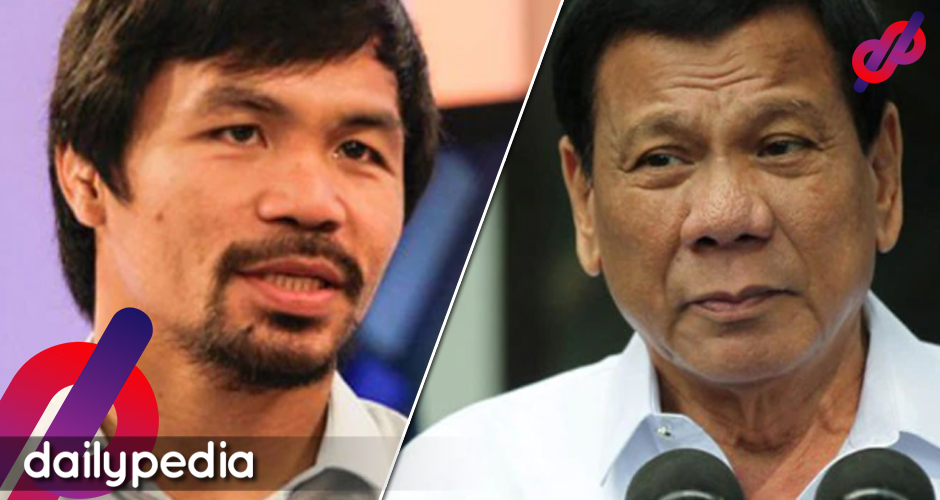 On Tuesday, June 8, in an interview with Pastor Apollo Quiboloy, Duterte called Pacquaio's knowledge on the WPS issue "shallow" and told him to do more research after the senator seemingly criticized him on the matter and his siding with China.
"Mag-aral ka muna nang husto," Duterte said.
Just a day after, Pacquiao stressed that he was only highlighting the stance of the Filipino public on the problems in WPS.
"I respect the President's opinion but humbly disagree with his assessment of my understanding of foreign policy. I am a Filipino voicing out what needs to be said in defense of what has been adjudicated as rightfully ours," he said in a statement.
He also said Duterte was "misinformed regarding his statement on the WPS issue."
"I regret that the President was misinformed regarding my statement on the West Philippine Sea issue. 
"I firmly believe that my statement reflects the sentiment of the majority of the Filipinos, that we should stand strong in protecting our sovereign rights while pursuing a peaceful and diplomatic solution to the dispute,"
The boxing legend previously brought up the fact that Duterte's position on China-related matters was tougher during the 2016 campaign—one of which was that he'd take a jet ski to the WPS and plant the Philippine flag.
"Narinig natin bago mag-election, sa pangangampanya, nung sinabi niya na mag-jet ski siya, dala yung watawat ng Pilipinas doon, e siyempre, kahit ako sa puso ko, ito na yung iboboto ko dahil ito yung dapat na presidente, kailangan natin, na pinaglalaban yung bansa natin," Pacquiao said.
Malacañang last week said Pacquiao is included in Duterte's list of politicians he'd back in becoming his successor.
Both of them are members of the PDP-Laban political party, where Pacquiao is the president.