The 42-year old comedienne Kakai Bautista is fed up with all the body-shaming comments she recently received on social media.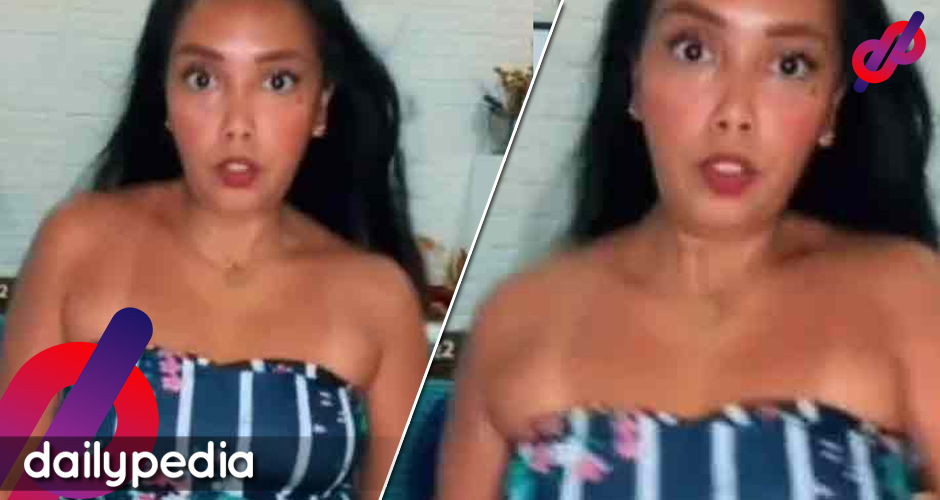 In a video of her dancing–it directly addressed all those who made fun of her appearance. She said every person is unique in beauty and she is content with what she has.
She said food is something she loves and can't avoid, highlighting that it is part of the Filipino culture to consider. Relatively, heavier individuals as "not sexy and healthy.
In terms of skin color, she sees every single shade as attractive in its own right.
"Black, Brown, Morena, kayumanggi is not beautiful. Pakdizall. REAL TALK," she wrote.
"Ang dami kong kilala payat na maysaket,
"And it's not good. I will never be happy with that," she added.
Kakai has a friend who has fair skin but is still attractive nonetheless.
"Ang dami ko ding kaibigan na Morena na haaaaay ang solid ng gandaaaa."
It seems she is advocating for self-love which she thinks people should often do more.
"We can never appreciate other people's beauty if we don't appreciate ours."
Kakai also feels "sorry" for those who do not like the fact she embraces her flaws.
"SORRY kung ikakalungkot ng IBA na mahal na mahal ko ang sarili ko,
"AND I AM ENJOYING every bit of what I am now and every second of my Life." she stressed.
View this post on Instagram
Kris Bernal and Sanya Lopez aired their support to Kakai in the comments section.
Kris praised her confidence in handling the critics.
"Word! The problem of body-shaming and body obsession has got to stop. It's important to see the good in ourselves so we can see the good in others!! I admire your confidence, attitude, and you're nailing it! Always slayin'." 
Sanya, on the other hand, said the beauty inside of a person is more important than the outside.
"Lahat tayo may kanya kanyang ganda! Pero ang mahalaga yung ganda ng kalooban.. and you are beautiful inside and out tyang."