Colourette Cosmetics founder and CEO Nina Ellaine Dizon-Cabrera defended herself after being named by the Philippine National Police (PNP) as the third suspect in the alleged illegal sale of COVID-19 vaccination slots.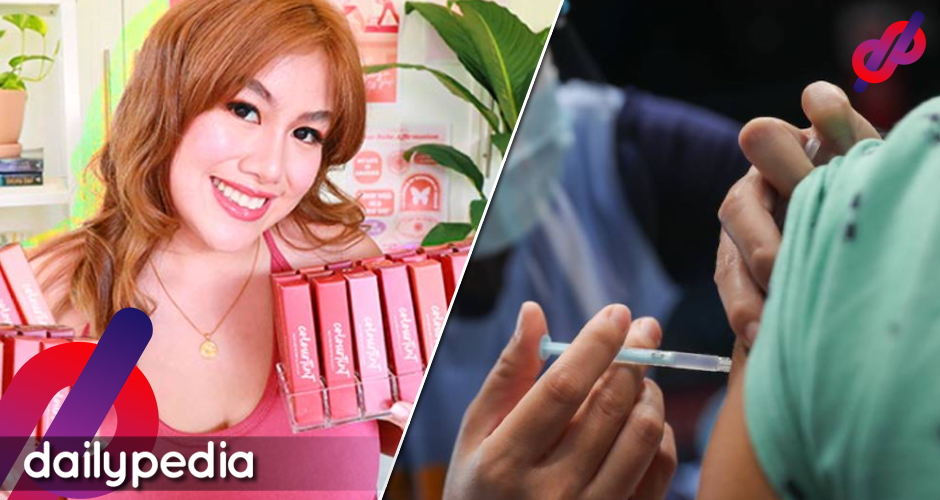 On her twitter account, Cabrera stated that she's "completely baffled" by the mention of her name in connection with the scheme as she was one of the individuals who publicized the "exact same scam" on May 21, 2021.
According to a report by PTV, the PNP found out that the businesswoman offered 50 to 100 vaccination slots for sale in Mandaluyong City.
Complaints of estafa, violation of the Anti-Red Tape Act, and Anti-Cybercrime Prevention Act were filed against her before the Mandaluyong prosecutor's office.
"As of writing, I have yet to receive anything from the complainant's end, but I am already in communication with my lawyer regarding this matter," she wrote in her official statement.
"The truth, as always, shall prevail."
Here's my statement pic.twitter.com/yx7tby5anH

— Nina (@theninaellaine) June 9, 2021
On May 21, 2021, Cabrera was one of the people who posted about her disappointment after she learned about someone offering vaccination slots for sale. 
She asked her admin to inquire to find out the details of the said scheme.
"Why are people still capitalizing on this?!" she wrote.
Saw someone offering vaccines and asked my admin to inquire and just found out that they're selling vaccine slots from LGUs???? WTH??? Why are people still capitalizing on this?! pic.twitter.com/hDscU2HSlN

— Nina (@theninaellaine) May 21, 2021
Netizens reacted to the accusations made against Cabrera, describing the PNP as "stupid."
bobo talaga ng pnp HAHAHHAAH https://t.co/4zYBHI392Z

— 虚 (@rihyalinson) June 9, 2021
"Doing the right thing is never easy and you have to constantly fight for it," a Netizen mentioned.
Doing the right thing is never easy and you have to constantly fight for it. https://t.co/1Dq8r4P7tt

— jthrvn (@iamTHIRENium) June 9, 2021
Others cheered Cabrera and told her not to let the authorities silence her.
https://twitter.com/jandyyyy_/status/1402603953527803905
https://twitter.com/jannmarwinliwag/status/1402586781514563586
Another wished for the accusers to be jailed.
Sana mabulok sa kulungan yang mga tarantadong nagsamp ng kaso kay Miss Nina.

Libre lang magfact check. Pero wala eh mga bobo. https://t.co/0YmhaTmYP4

— Sheobi Anne Ramos (@SheobiAnne) June 9, 2021
Also, charges got filed against two alleged suspects for the selling of vaccination slots. 
In a statement released by the PNP, they identified Cyle Cedric Soriano Bonifacio and Melvin Polo Gutierrez as individuals who allegedly offered people slots in Mandaluyong City for prices ranging from Php12,000 to Php15,000.
Bonifacio was the first one to surrender. He identified Guttierez, who is a fire and barangay volunteer, as the person who assisted him with the vaccination slots.
"Ang pahayag pa ni Bonifacio, isang beses lang niya nagawa ang mamagitan para sa pagkuha ng vaccination slot at ang P12,000 na binigay sa kanya, through online bank transfer, ay reward daw," said PNP Chief Guillermo Eleazar.
The PNP then reminded that the Government's COVID-19 vaccination rollout all over the country is free of charge.