Presidential Spokesperson Harry Roque defended the government's decision to keep requiring citizens to wear face masks indoors and outdoors.
Claiming that it's not because of business purposes but is for the safety of the public.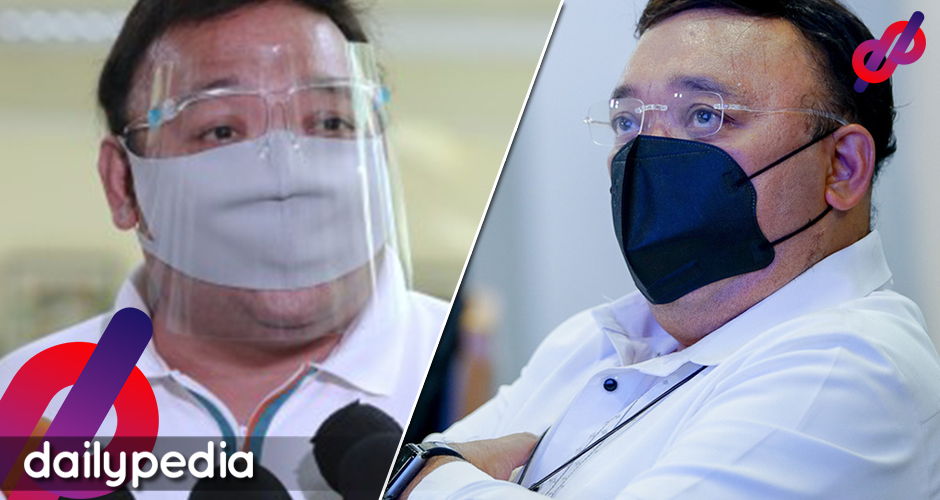 In a statement on June 24, he denies having to know about any money-making tactics regarding face shields. He said that he understands the public's concerns, but their decision is based on science.
"I don't know of any 'raket' involving face shields. I understand that wearing one could be difficult; I wear glasses, and when I wear a face shield, they fog up, but we have to believe the science," said Roque.
He named the Lancet journal as one of the publications that can attest to the benefits of using face shields when it comes to COVID-19 protection.
"Lancet published a study showing wearing a face shield helps in reducing COVID-19 infection. Suma total, with face shield, face mask, at social distancing, 97% talaga ang protection."
Netizens have accused the government of using the protocols revolving around face shields as business advancements of large-scale sellers.
Had to buy faceshield since I left mine at home. Bought an expensive one at the drugstore kasi "iyan lang po available". Someone's making good business off of this "good science".

— Leonard Pascual (@drbrainhacker) June 22, 2021
Another speculated that someone from the Inter-Agency Task Force is benefiting from the face shields being distributed.
I'm starting to believe that someone from the IATF owns a high stake in this face-shield business! 🤬🤬🤬 https://t.co/qLPkAH7odh

— StinkyFunkyLove (@stinkyfunkylove) June 17, 2021
https://twitter.com/joshuadg_/status/1407357859197714432
Another mentioned that other countries had controlled the transmission of COVID-19 in their country without using any face shield.
We compare it to other countries that were able to bring down their cases EVEN WITHOUT including face shields as part of health protocols! Sino ba ang kumikita sa face shield business na ito that you keep justifying its use?!

— purplepoetry88 🐉 (@ceebee_em) June 18, 2021
"They require people to wear a face shield, not because of safety, but because they use it as a business venture."
They require people to wear a face shield not because of safety, but because they use it as a business venture.😗

— Jhoday (@Jho2daworld) June 19, 2021
On the other hand, someone noticed that top officials were not wearing any face shields when they announced the mandate that the accessory will be continuously required.
The people who decided we must wear face shields… WERE NOT WEARING FACE SHIELDS… when they made/announced the decision.

📷: Malacañang pic.twitter.com/l8i9Mc4aUp

— Barnaby Lo 吳宗鴻 (@barnabychuck) June 21, 2021
There are also those who dared the government to show the data of the research mentioned by Roque.
Show the research, complete data, otherwise this is just bullshit https://t.co/k1IvWeFHuk

— Twistermaster (@Usirnamestaken) June 24, 2021
But none of you have presented data supporting your claims 🤷🏻‍♀️ https://t.co/O3pPVSLnkO

— Offred (@ahandmaidstale) June 24, 2021
"Asan ang basis? Anong source? Pakilatag," a netizen said.
Asan ang basis? Anong source? Pakilatag. https://t.co/A1nqP3B1PJ

— sinokava (@ravenislurking) June 24, 2021
The mandate became a source of confusion in the past few days as government officials continued to go back and forth with their announcements. It started when Senate President Vicente Sotto III announced that the President's alleged decision on Twitter.
President Duterte ultimately declared that face shields should remain mandatory.