Congresswoman Lucy Torres-Gomez is being encouraged by her husband Ormoc City Mayor Richard Gomez to run for senatorial slate in next year's national elections.
In a media conference held on June 21, Gomez said he wants to her to "go for it."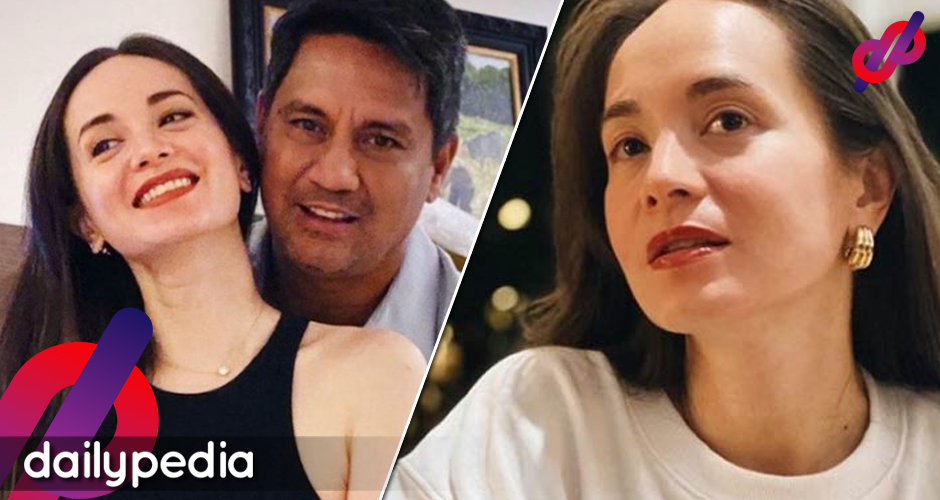 "To be in a national position, it's really a matter of destiny, 'no. And for you to be there, you really need a lot of support especially from the leaders in government.
"Sabi ko kay Lucy, 'Whether you like it or not, if you were to ask me, if the President will ask you to run under his wings,' sabi ko, 'it's really up to you to say yes or no.'
"'But if you are to ask me, since kung talagang one day tanungin ka ng Presidente, 'Pwede ka bang tumakbo sa amin?' I would say, 'Go for it.'" he said.
However, Torres-Gomez will wait for President Rodrigo Duterte's list of politicians he'd like to see who would be senators in 2022 before she would announce her bid.
"Huwag po nating pangunahan si Presidente. I don't want to be misconstrued that he is pushing me. Ayokong Bangunan."
Becoming a senator has always been considered by her but it is not the "grand plan."
"Well, you know… Ano ba 'yan? Kasi hindi siya talaga yung, like, I was saying earlier, hindi siya talaga grand plan.
"Kasi kung pangarap lang, back in 2016 pa lang, I was already asked to run, e.
"So in 2019, I was also asked again to run for the Senate. But it was never an ambition or a dream.
"Ang sa akin lang, if maybe I'm given the opportunity, it's one of those things that only time can tell.
"So, let's see by October what the landscape is. Let's see how things are rolled out.
"But I know that if I am given that chance to actually run for a seat in the senate, I know that I won't be… it won't be an OJT-kind-of thing because I have 11 years of experience na behind me." she said.
This is her last term as the representative for the 4th District of Leyte, and could take over as mayor of Ormoc while her husband replaces her.
"Well, I'm on my last term. Richard will most probably take my place in Congress.
"And then, ako naman, I have options. Richard and I can just switch. Pero wala pang ano, nothing is cast in stones.
"As it is right now, ang pinaka-concern talaga namin is working together, keeping Ormoc and the district safe."
Unlike others in government, Lucy is not using her cause of helping Ormoc as leverage to get a higher position in the future.
"Ang sa amin lang palagi ni Richard is every day to honor the work that's before us. And then, wherever it will take us, I really don't know.
"Kasi, hindi rin siya talaga yung plano. Hindi siya road map. Hindi siya grand dream.
"Parang nothing of what I have now in terms of a career in public service was ever planted or pre-planned. Parang kusa lang nangyari."
This kind of mindset derives from the teachings of her grandmother which she holds dearly to this day.
"My lola used to say kasi, 'Huwag ninyong pilitin, baka dumugo.'
"It has always been my guiding principle. Parang just go with the flow, wherever the water will take you.
"And then, just be open to possibility. But don't be driven purely by ambition or dream.
"Kung ano lang yung para sa akin, that's all I pray for." she shared.
Being a public servant is no joke and her main goal is to always leave a place better than when she found it.
"I've always believed it's one thing to find yourself in an arena that is so new or so strange. But how you are able to cope for this is already attitude na.
"And I wanted to make my time as a public servant matter. Ayokong nasayang lang at lilipas lang yung how many years, how many terms, and then with nothing to show for it.
"So, dapat talaga from the start alam ko na by the time I step down, what I leave behind should be so much better than what I've found."
She understands that not everyone has the luxury to help those in need which is why she values her position so much.
"And then, I'm very cognizant of the fact na it's really a privilege. Kaya nga in every election, may nananalo, may natatalo, because hindi lahat ng gustong magsilbi ay nagbibigay ng pagkataon to serve.
"So, with that opportunity that Richard and I have been given, we honor it with an output that yung a legacy ba?"
Richard played a huge role in the person she is today. He taught her the true meaning of becoming a "warrior."
"Whatever courage I have or whatever courage people say I have, I really learned from him.
"Kasi, he's the type na pwede 'yang lumaban mag-isa lang. Hahaha!"
He did the impossible by winning the mayoral race in 2010 over Ondo Codilla. He was a huge underdog but managed to win the public's votes.
"When he ran here in Ormoc back in 2010, the landscape was so different that people said it could not be done.
"Because, the family that we are up against was in power for over 20 years. What did we have to show for in terms of an army? Wala.
"Richard has just a dream and three men, yeah. Pero lumaban siya.
"And then, sinasabi ko nga sa kanya ngayon, 'Honey, bakit ba tayo lumaban noon, 'no? With just that much ano, in terms of an army.'
"Sabi niya, 'E, we want that change. So somebody has to be the frontliner for that.'" she said,
Ormoc has relatively lower COVID-19 cases and health protocols and its mayor wants to keep it that way.
"We try to control yung infection dito by being strict sa mga minimum health protocols, like yung pagsuot ng mga mask, 'no.
"Inutusan ko yung mga pulis na dapat 24/7 umiikot sila dito. Tapos, pinagsa-submit nila talaga yung mga tao na mag-mask sila.
"Tapos, lahat kasi may [face] shield. So, outside, relax na yung [face] shield." Richard said.
He explained that health measures are even observed in their house.
"Nag-iingat lang, 'no. Buti I think, one thing na it's an advantage for us as Filipinos mahilig kasi tayong maligo, di ba? Parang in one day, tatlong beses tayong maligo siguro because of the weather. So, nakasanayan na natin.
"And then, parang no matter how careful you are at home, with the pandemic, parang in-increase lang talaga the protocols. And then, lesser lang talaga yung gatherings.
"Lesser din yung traffic ng mga tao," he said.