A few years after a clip of Kambal Karibal's chest compression (CPR) fail went viral, it was again brought to light as famous family medicine physician Mikhail Varshavski, commonly known as Dr. Mike, posted about it on his social media accounts.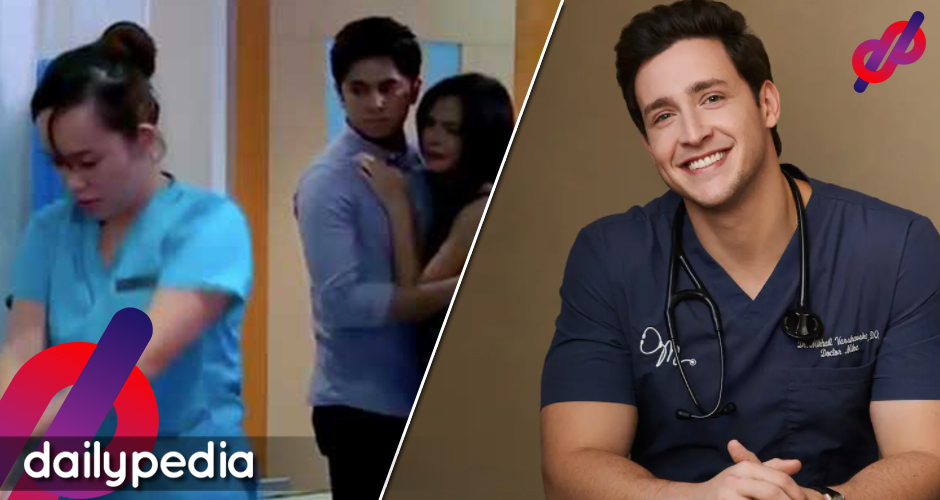 On June 22, Dr. Mike commented on a tweet containing the video saying how the chest compressions the nurse is giving "hurt" his soul.
https://twitter.com/RealDoctorMike/status/1407359562605379592
It didn't stop there as he also re-uploaded the video on his Instagram Stories and held a poll if it was a CPR or a TikTok dance.
"Is she performing chest compressions or the new Tik Tok dance?" he wrote.
The majority of his followers picked the TikTok dance option.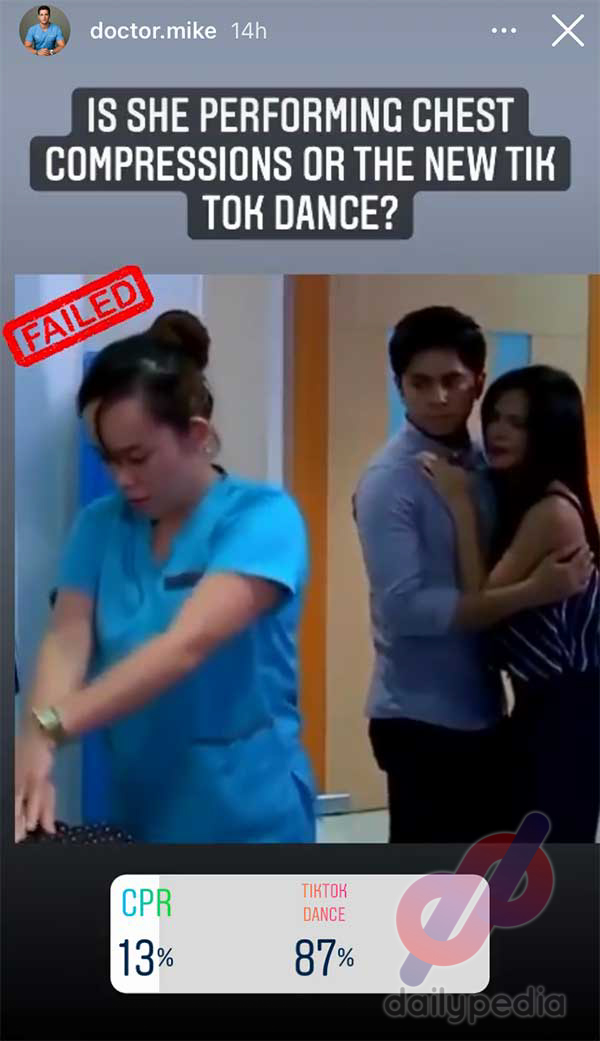 The viral CPR video was from Kambal Karibal's #KKAgawBuhay episode, which was aired on April 30, 2018. It showed a scene in the hospital where the character Geraldine (played by Carmina Villaroel) was fighting for her life as the doctors and nurses were doing their best to save her.
Viewers were then quick to notice the manner in how the nurse performed the CPR as no chest compression was actually applied.
Dr. Mike was shot to fame after Buzzfeed published an article about him that highlighted his good looks and his dog. In November 2015, he was named the Sexiest Doctor Alive by People Magazine in their Sexiest Men Alive issue of that year.
Two years later, he established his YouTube channel, which now has more than 7 million subscribers. His TED Talk speech also went viral and has been viewed more than 2.5 million times on the platform.