Dina Bonnevie has no interest in working with artists who can't be professionals.
During an online conference of the upcoming GMA Network series The World Between Us, Bonnevie said she's a straightforward kind of person who will have no problem pointing out a co-worker's mistake on set.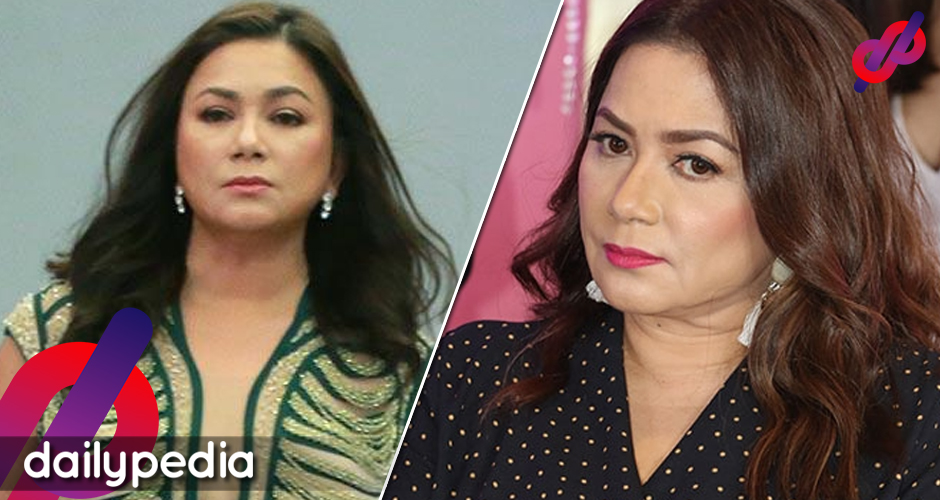 Her usual advice is to keep things professional because that is key to surviving in the show business.
"Hindi ko kayang mag-plastic. In the beginning pakikisamahan ko. But when I can't take anymore, I have to tell the person 'if you want to last in the industry, you have to be professional.' Be mindful of your co-workers kasi hindi lang naman ikaw ang nagtatrabaho dito," she said.
However, if a co-worker doesn't listen, she sees no reason to waste her time trying to convince them to do the right thing.
"Kung makikinig naman eh di okay friends kami, pero pag hindi ina-avoid ko lang.
"Bahala siya pag pangit pag perform niya di ako magku-comment."
When asked if this had ever happened before, Dina said yes but refused to drop names.
"Madami na pero I don't wanna name names."
What she hates the most is when an actor asks the director what their next lines are, which she considers a flat-out disrespect.
"What pisses me off the most is kunyari nagi-eksena na kayo tapos yung direktor pa ang tatanungin ano nga 'yung line ko.
"That's a total disrespect to your director kasi hindi trabaho ng direktor mo para sabihin kung ano linya mo. You should know your lines.
"Ang trabaho ng isang artista is memoryahin mo linya mo, to come on time, to be properly prepared for the scene.
Being late for taping is also another act of unprofessionalism, according to the actress.
"If you fail in trying to portray your role and coming on time, mortal sin 'yun for me. You're not a professional and you do not love your job."
It was reported back in 2011 that Dina lashed out at Alex Gonzaga for arriving late on the set of P.S. I Love You.
Bonnevie arrived at 7 a.m. while Alex came in at 4 p.m. because of a prior commitment.
Rumors had it that Gonzaga was acting like a diva. Her mother wanted to pull her out of the project but was unsuccessful as Alex was the star of the show.
She has the utmost respect for those who work hard to improve their skills and portray characters to the best of their abilities.
"If you love your job you will read your script, study your role. Pero kapag hindi mo inaaral 'yun hindi ka artista, you're just there for the money.
"I respect people who are in the industry because they love to act and they love their craft and they keep on honing their craft. You never stop growing," she said.
The World Between Us stars Alden Richards and Jasmine Curtis-Smith. It will mark Richards and Curtis-Smith's reunion. The series will start airing on July 5.