The Philippines is a beneficiary of vaccines from various companies, but it looked like lots of these are going to waste.
A town in Cotabato reportedly failed to store the vaccines properly over the weekend and may mean useless. The 348 vials will no longer be of use since those weren't refrigerated.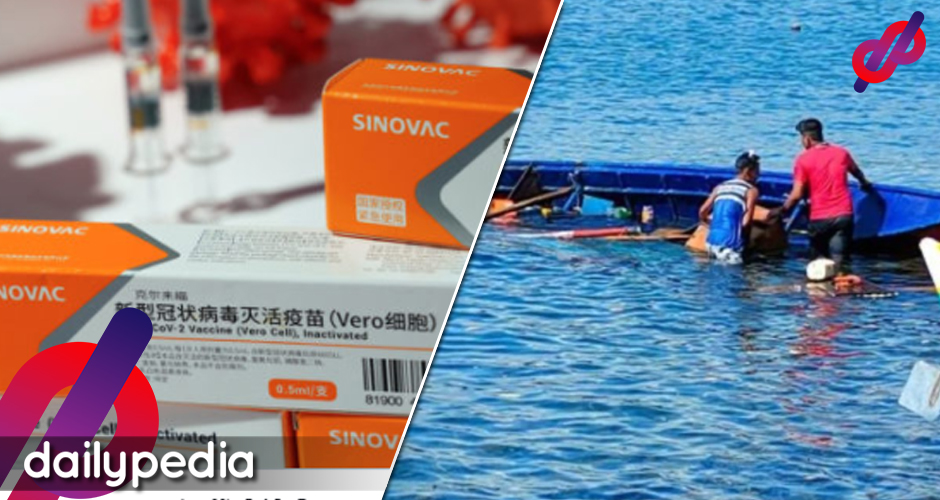 Philbert Malaluan, Cotabato provincial board member and spokesperson of the local Inter-Agency Task Force (IATF), said that the vaccines are permanently damaged.
Dr. Eva Rabaya, Cotabato provincial health chief, revealed that the vials were transported inside a freezer at the Makilala town police office following a local brownout. The freezer, however, was never plugged in.
"Nobody noticed that the freezer was not switched on," said Lito Cañedo, Makilala IATF spokesperson.
"Saturday and Sunday were no-work days. It was only in the morning of Monday, May 10, that health personnel discovered," Cañedo added.
Karen Davila believed someone should be accountable as vaccines today are "gold."
Vaccines are GOLD. Someone must be made accountable for this. https://t.co/WzCgV0YBwC

— Karen Davila (@iamkarendavila) May 14, 2021
Nearly 20,000 people in the Philippines died after catching the coronavirus. Confirmed cases are on the rise, which compelled local governments to place certain areas under the Modified Enhanced Community Quarantine (MECQ).
The number strategy for any country today is to vaccinate as many individuals as possible. It is the only intervention that prevents the spreading of the deadly disease.
Similarly, a boat transporting unidentified coronavirus vaccines almost sank on its way to Polillo, Quezon. The Philippine Coast Guard responded to a "maritime incident." A boat carrying two boxes of COVID-19 vaccines hit a concrete post and capsized. 
The public, including well-known personalities, expressed worry that not all Astra Zeneca vaccines may already be stale since these will expire next month. 
The Philippines has the objective of inoculating at least 50 million people by the end of the year, but based on the numbers, that goal seems unlikely to happen.
According to Former Health adviser Dr. Tony Leachon, the country is only vaccinating 40,000 to 60,000 a day. He knows that a lot of Astra Zeneca vaccines will go to waste.
We are still at 40-60k vaccination per day. At this rate we can never finish the ASTRA ZENECA 1.5M stocks that will expire in June.

LGUs still loaded w sinovac stocks. We have not yet finished the 3M doses of Sinovac.

Were just half way through them. Sayang… super sayang!

— Tony Leachon MD (@DrTonyLeachon) May 11, 2021
Karen Davila suggested a house-to-house method of vaccination.
Alarming. We need a more urgent approach to vaccination. Perhaps just open vaccination to everyone willing so as not to waste anything? Stronger info campaign on the benefits of vaccination? Or what about going house to house in areas where transmission is high? @DrTonyLeachon https://t.co/pjhl3n6wrw

— Karen Davila (@iamkarendavila) May 11, 2021
Senator Sherwin Gatchalian responded by saying that most Filipinos are still skeptical about taking a dose, with only 30 percent of senior citizens took the vaccine.
Vaccine hesitancy is still quite high. Only 30% of our seniors citizens went for their vaccinations. The rest, are waiting and seeing.

— Sherwin Gatchalian (@stgatchalian) May 12, 2021
But graphic designer Vincent Quilop thinks Filipinos want to get vaccinated. There is a need to improve on the area of priority.
OPEN THE VACCINATION FOR EVERYONE!!! Ang dami gustong magpa-vaccinate sadyang wala lang sa priority population. https://t.co/Bn1oN1cEg2

— Vincent (@VinQuilop) May 12, 2021
Pia Magalona agrees with Vice President Leni Robredo's recommendation that the government should focus more on vaccinating people rather than making Manila Bay look pretty.
Correct!! Focus on the vaccines PLS. https://t.co/CCrFu6RyCl

— Pia Magalona ⁷ #DefendOurFreedom (@piamagalona) May 12, 2021