110 travelers from India arrived in the Philippines even before the travel ban got issued on April 19, said the Department of Health on May 5.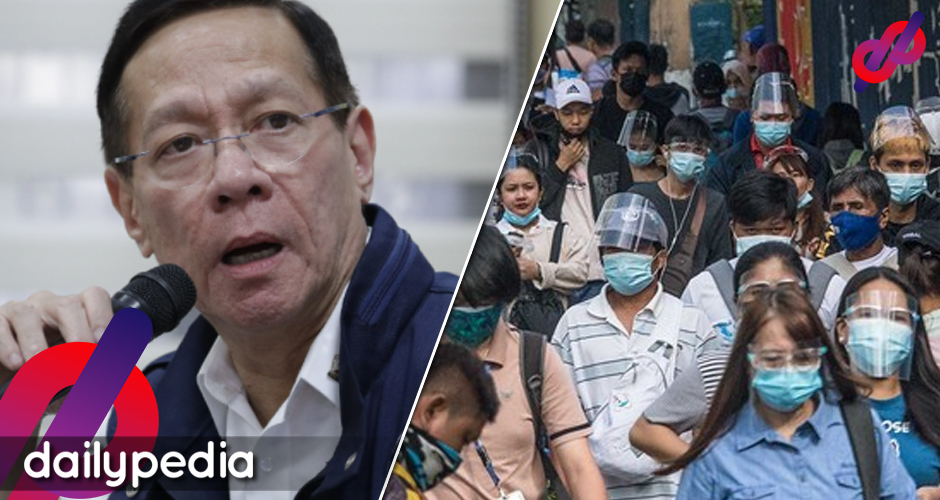 Six of the travelers have tested positive for the COVID-19.
According to Health Undersecretary Maria Rosario Vergeire, the Indian travelers quarantined as soon as they arrived in the country.
"As to these Indian travelers that were quarantined upon arrival here before the restrictions were imposed, 110 of them underwent testing and six turned out to be positive and it is now submitted to the Philippine Genome Center for whole-genome sequencing," she said during an online briefing.
However, the Government is still locating six other travelers.
Netizens reacted to the news, saying that they how come the agency is still locating if the six travelers are under strict quarantine upon arrival in the country.
I don't understand why "6 people are still being located" if the order was for incoming travelers to undergo strict quarantine and testing protocols? https://t.co/VB1USDN3AM

— Menchu Macapagal (@menchumacapagal) May 5, 2021
Another twitter user told DOH Secretary Francisco Duque III to look for the six individuals using his meter stick.
https://twitter.com/lifelesscurves/status/1389869072507043843
Someone also had the same sentiment, saying that Duque should look after those who are missing.
Nagisip pa kasi. Dapat si Duque mismo paghanapin dun sa 6 na nawawala. https://t.co/PuP32iGufy

— Nik (@dave_ghorl) May 5, 2021
More Netizens remain confused as to why the travelers are not in quarantine.
Still being located https://t.co/gzbPHcFHEt pic.twitter.com/9nnQ1kOIrW

— MORX (Taylor's Version) (@emceemorx) May 5, 2021
Foreign Affairs Secretary Teddy Locsin Jr. can't help but react to the news.
Great job. Track 'em; quarantine them. And let's all pray, "Hail Mary full of grace the Lord is with thee and may he also be with me" because I need him since I haven't been vaccinated. https://t.co/XeaK6B6tqv

— Teddy Locsin Jr. (@teddyboylocsin) May 5, 2021
Netizens also pointed out that the situation seemed to be a repeat of what happened in 2020.
Yaaaan late kasi kayo palagi 🤷🏻‍♀️ https://t.co/g2FyhZ2rbj

— Joie (@joiethestarfish) May 5, 2021
2020? https://t.co/goUuPjunsl

— Nusra A. (@_nusraa) May 5, 2021
Another asked as to why the Philippines kept letting travelers in the country and compared it to Australia.
bkit kasi pinayagan makapasok ang mga yan sa PH! Ang Australia sobrang higpit makapasok ang mga travellers from India! ECQ na na naman yan! 😡 https://t.co/zvj1kW5GzG

— EX-ARMY ™ (@turboslayer_) May 5, 2021
"You've known since the start of this pandemic the enormous extent of the virus. Too complacent. Now what?"
You've known since the start of this pandemic the enormous extent of the virus. Too complacent. Now what? https://t.co/YYHwIwhRuR

— ʀᴀɪɴ (@iamkongqiuyu) May 5, 2021
The travel ban for India was implemented on April 19 and will end on May 14. 
The World Health Organization categorized the new SARS-CoV-2 variant in India as a "variant of interest" as it has several mutations. 
It's currently being called the "double mutant."
The said variant is yet to get detected in the Philippines. India has reached more than 20 million COVID cases with 226,000 deaths.