A Netizen shared one of her and her husband's biggest achievements after many sacrifices and hardships throughout their careers.
Facebook user Christine Joan Estrada wrote that she's not writing about her new house to brag about but to [hopefully] inspire others.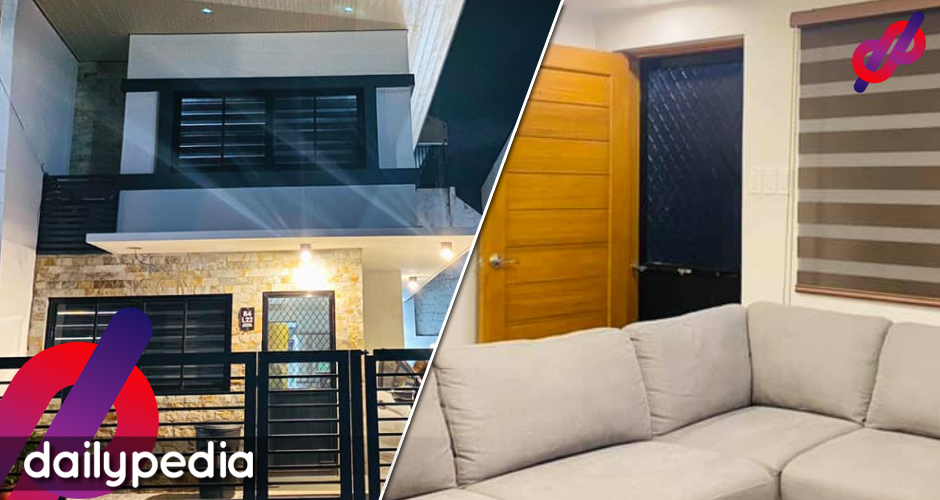 Christine and her husband Rap are both former BPO employees who quit their jobs to gamble with the life of working at home. They got rejected in many job interviews, but in the end, they've finally got hired.
"Naka (more than) 100 na re-submit na ata ako ng profile sa Upwork bago nakapasok. Nagsimula sa Home Credit na laptop, kulang pa ng Php1k na downpayment at nang-hiram pa," Estrada wrote.
They've also had a point wherein they had to sell Leche Flan, among many other things, to pay for their bills. At that time, they've started at the lowest rate and forced themselves to work longer than usual office hours. Estrada worked 12 hours a day while her husband settled at 18 hours. 
They're not just workers, but parents as well who had to take care of their child amid all the jobs they had to do.
"Kumuha rin kami ng iba ibang clients para kung may mawala man, may back up. Take note, sobrang baby pa ni Aaliyah at walang ibang nagaalaga kundi kami lang. Sobra sobrang struggle pero thank God nakayanan namin."
They've saved up for two years before having enough money to afford a car and life insurance with investment. They both got promoted in their respective jobs, which gave them the chance to purchase a house.
"Literal na bunga ng puyat at pagod," she described her beloved home.
"Basta parehas kayong mag asawa na maghihilahan pataas, naniniwala akong lahat kakayanin. At sa dalawang magagandang anak namin, para sa inyo lahat to. Kayo ang swerte namin."
Estrada advised everyone to work hard while it's still early in life so that they will get to enjoy it later on. Apart from working hard, they also reminded people that they should prioritize their health and that balance is key.
The post has reached more than 34,000 shares on facebook as of writing.