A community pantry organizer was pleasantly shocked after finding out that there's money stuffed inside the bags of salt donated to them.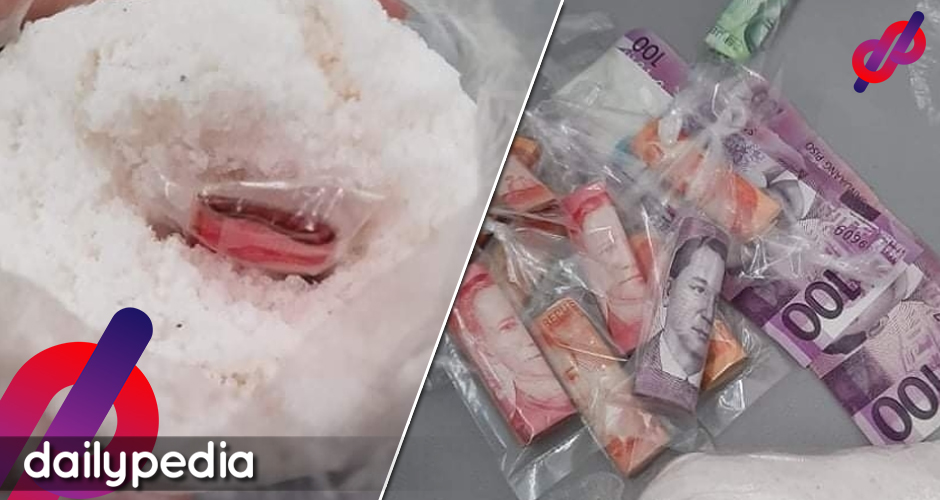 Facebook user Melody Miranda Conag, who is one of the organizers of a community pantry in Naga, posted about her reaction upon finding out that the donator put a few bills in the salt.
She said that the repacked bags of salt were given to them and the first thing they noticed was the size of the plastic.
"Sabi namin medyo malaki pagkarepack. Not knowing na pinaipitan nya pala ng cash donation sa loob ng asin para sa mga makakakuha," Conag wrote.
She stated that they didn't have any idea of the cash inside the salt bags and they only found out after the donation has been given out to its recipients.
"We were not aware of the money in the prepacked salt. Hence, our surprised reaction."
They also didn't open the repacked salt and were immediately displayed on the community pantry for distribution.
"We hope that this act of kindness from the donor will inspire others. Let's continue to help in our own little ways," she said.
More community pantries all over the Philippines receive generous donations from random citizens.
In La Trinidad, the Betag Community Pantry received a big amount of donations in the form of vegetables and fruits.
LOOK: Donation came in droves for the first community pantry in La Trinidad, the Betag Community Pantry – where strawberries as well as brooms, carrots, lettuce and many more were brought and given away this afternoon, April 21. Photos by Mau Victa/Rappler pic.twitter.com/3z5YAye1ox

— Rappler (@rapplerdotcom) April 21, 2021
Unibersidad de Sta. Isabel in Naga also posted about the donations they received.
https://twitter.com/usi1868/status/1385511381525581829
The community pantry in Silang, Cavite didn't forget the newly-born as they offered free diaper packs for the mommies.
https://twitter.com/ProjectHeroPH/status/1385545449512136712
The initiative that Ana Patricia Non started via a small bamboo cart in Maginhawa Street and filled it up with food and necessities for people to get for free. It reached the point wherein it served an estimated 2,000 families a day.
Since then, community pantries have popped up all over the country.