A YouTube content creator shared her excitement for finally purchasing her own house after just two years since she planned about it.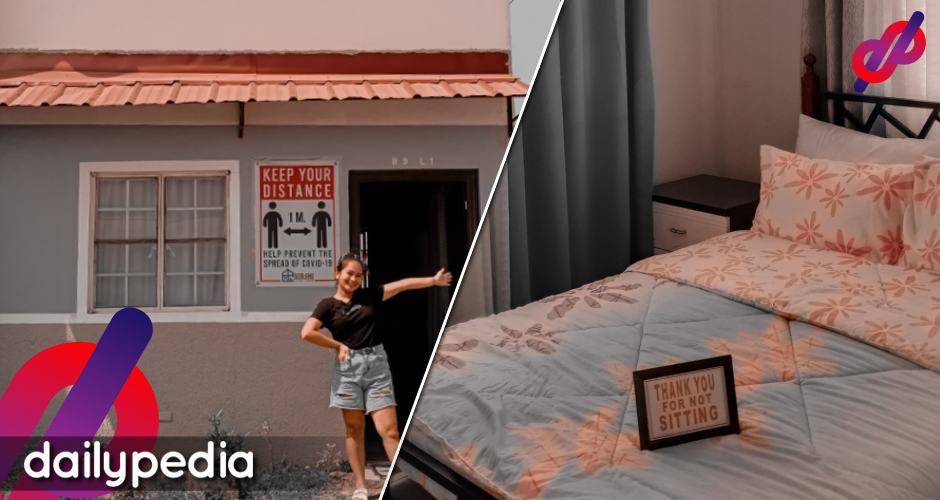 Shaira Gonzales' hopes of having a house began its their way towards becoming a reality when she said in 2019 that she would someday purchase her humble abode.
She said that one of the reasons why she was able to do so was that she avoided platforms wherein she can spend more, like Shopee and Lazada, while also minimizing the times she's eating out.
Shaira said that people who have encouraged her to spend would now understand what she was aiming for during that time.
"Eto talaga yung pinag-lalaanan ko," she wrote.
The house was not only her dream for herself but also one for her parents and siblings.
"For all the hard work and struggle moments. Sa mga times na mapapasabe na lang ako ng 'ayoko na, nakakapagod magtrabaho', [sila] talaga yung naging inspirasyon ko. [Sila] talaga yung motivations ko."
She said that she would rather spend her Php2,000 on her savings rather than splurging on Shopee.
"Unti-ungi nating aayusin yan! [The] right time will come and magiging okay din alng lahat. Matagal pero always trust the process. Long journey ahdead [at] eto palang ang umpisa. Salamat din sa lahat ng taong sumorporta! Mahal ko kayo," Shaira wrote.
The post now received more than 8,100 shares on facebook.