With daily COVID-19 cases recently reaching a high of over 3,000, fears of the coming of COVID-19's second wave have hit Philippine shores.
Several experts, however, look to allay those fears, including the World Health Organization (WHO) and the Department of Health (DOH).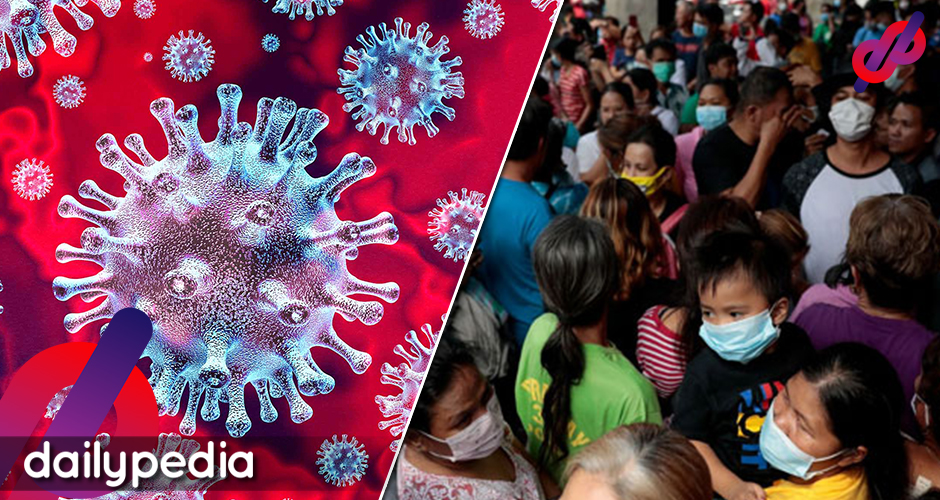 A statement from WHO country representative Rabindra Abeyasinghe made it clear: the country is far from containing the first wave of COVID-19.
Several netizens would agree with Abeyasinghe in hopes of allaying fears of another nationwide lockdown…
Right. Paano nga magkaka-second wave eh one year nang hindi pa nakakaalis sa first wave. https://t.co/VmscD2ZXo8

— Jon D' Traveller (@pinoynamalaya) March 10, 2021
… though most would say this is a direct result of the government's mishandling of the global pandemic.
WHO be like: BOLD of you to assume you've flattened the curve 🙃 https://t.co/pZy1C01O6u

— Mea (@beetsnotbombs) March 10, 2021
https://twitter.com/iamdavidbernal/status/1369560702319431693
HAHAHAHAHAHAHAHAHAHAHAHA WHO PRACTICALLY CALLED EVERYONE IN THE PHILIPPINE GOVERNMENT SPOUTING THE SECOND WAVE NONSENSE A LIAR.🤥

So nasa first wave pa rin tayo. Isang taon nang nasa first wave. #COVID19PH https://t.co/eHu6KmaUw7

— Kulotissima (@kulotissima) March 10, 2021
Ano sabi ni Duque? Third wave na ito? And second wave from Dr. Sit Down?

Hindi pa ba namumulat ang Pilipino na iisang taon na tayong pinabayaan sa pandemyang ito?

Mas magaling pa talaga kayo sa WHO, ha? https://t.co/CE1c8N77OV

— musang gala 🇵🇭 (@_musang_gala) March 10, 2021
As a response to the rising case count, the DOH has set a meeting with hospitals in Metro Manila to address the situation.
DOH gathered members of different hospitals in Metro Manila for a meeting to address the spike in hospital admissions over the past few days on the heels of the arrival of COVID-19 vaccines in the country.https://t.co/tl4S51i0lX

— GMA News (@gmanews) March 6, 2021
Localized lockdowns have also been imposed in several cities in Metro Manila to try and prevent the spread of COVID-19.
The cities of Manila, Pasay, Quezon City, and Navotas City have imposed lockdowns in select barangays, compounds, and/or streets after being hit with a surge of cases.
Look: 60 barangays in Pasay City placed under localized lockdown due to Covid-19. pic.twitter.com/nq0hDMw96R

— Concept News Central (@cnc_tribunephl) March 9, 2021
Barangays 351, 725, 699 and two hotel facilities in the City of Manila will be placed under localized lockdown starting Thursday. https://t.co/49k7tu7inm via @PTVph

— PTVph (@PTVph) March 10, 2021
BREAKING NEWS: Quezon City, #Philippines announces two-week localized lockdown due to high cases of COVID-19 in 12 areas since late February. @EHAhaber pic.twitter.com/RiNcYk6HWZ

— CHRISTOPHER TIRAMBULO (@TIRAMBULOTOPE) March 9, 2021
The DOH has also released a statement regarding rumors of another metro-wide lockdown after they detected more infectious variants of COVID-19.
Metro Manila will not be placed under lockdown again despite rising Covid-19 infections and detected cases with highly contagious virus variants. Instead, said DOH, the response will be "localized." | @dpazzibuganINQ https://t.co/VsOCwdaxbk

— Inquirer (@inquirerdotnet) March 4, 2021
In a statement, DOH Undersecretary Maria Rosario Vergiere said each locality will instead implement a more localized response to more effectively cut transmission of new cases.