President Rodrigo Duterte on Monday said he will see to it that ABS-CBN will not be issued by the National Telecommunications Commission (NTC) a permit to operate until its alleged tax issues have been settled even if Congress passes its franchise application.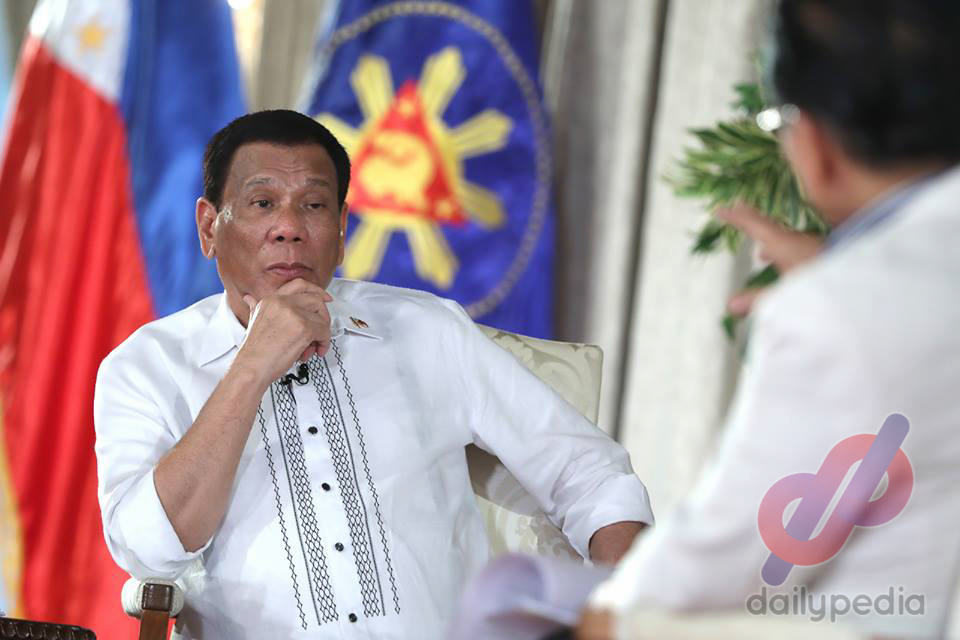 "Itong nangyari sa itong mga Lopez Group of Companies. Ang Congress is planning to restore the franchise of the Lopezes. Wala akong problema doon kung i-restore ninyo. But if you say that if they can operate kung may — may ano na sila, no, I will not allow them," Duterte said during a meeting on his government's COVID-19 response.
Deputy Speaker Vilma Santos, Camarines Sur 3rd District Rep. Gabriel Bordado, and Senate President Vicente Sotto III are the most prominent politicians who are in favor of giving the network a franchise to operate.
Duterte wants to see the Lopez family solve the alleged tax issues, which were already cleared by the Bureau of Internal Revenue last year before the network got shutdown.
"Unless and until mabayaran ng mga Lopez ang taxes nila, I will not — I will ignore your franchise and I will not give them the license to operate. Kalokohan 'yan. Parang binigyan mo sila ng prize for their being — for committing criminal acts," Duterte said.
BIR Assistant Commissioner Manuel Mapoy during the House hearings said ABS-CBN has been compliant with tax requirements and that "there is no outstanding delinquent accounts as we speak."
Duterte also noted the alleged issue of the Development Bank of the Philippines (DBP) overlooking condonation of loans from businesses which the Lopezes own.
"Iyong — ito 'yung pinagbili ng ano, pinagbili ng Lopez iyong Lopez of Companies kasi maraming utang. So binili nila na lahat — pati 'yung mga utang, pinagbili ng Lopez doon sa DBP,
"Ewan ko, ito bangko ito pero na — napabili nila ang — ang kanilang utang lahat doon sa DBP. But after a few years, binili ng DBP uli 'yung pinagbili nila sa… Ipinagbili nila sa DBP iyong pinagbili nila. This time, medyo wala na 'yung mga utang-utang. Condone, kung ano-ano ang nilagay nila," he added.
But the DBP denied ever doing such. DBP president Emmanuel Herbosa said no irregularity was found concerning the bank's disposal of the non-performing loans (NPLs) and non-performing assets (NPAs) by companies belonging under the Lopez Group.
"These NPLs and NPAs were dealt with in the regular course of business and disposed of by DBP pursuant to Republic Act No. 9182, entitled The Special Purpose Vehicles Act of 2002, as amended by RA No. 9343 and other applicable laws, which authorized financial institutions, like DBP to transfer NPLs and NPAs to SPVs (special purpose vehicles) created under the Act," Herbosa said during a congressional hearing last month.
Duterte said his knowledge about the issue is limited and is planning on forwarding it to the Office of the Ombudsman.
"Mayroon akong kulang dito because I am not quite familiar. Ito lang ang akin eh. Dumating sa akin ito in official capacity. Ang magawa ko lang nito is I think I'll pass it on to the Ombudsman. Para sa akin ang Ombudsman ang pinaka- independent body na mag-solve nito," he said.
Many would find it ironic that the President would condemn ABS-CBN for "committing criminal acts" when P15 billion were allegedly pocketed by PhilHealth executives last year.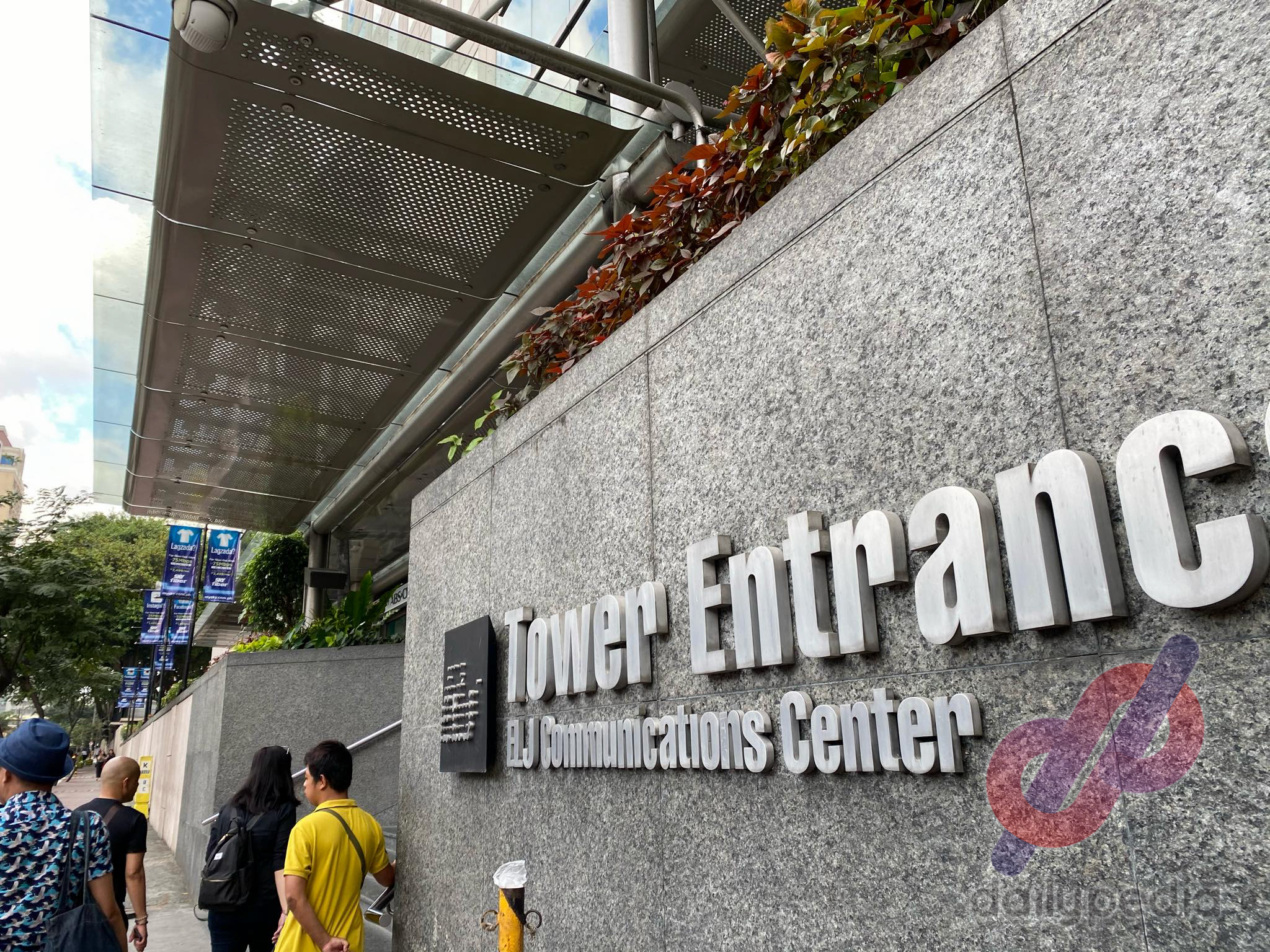 Former PhilHealth anti-fraud legal officer Thorsson Montes Keith claimed that there exists a "mafia" which is composed of the executive committee.
Former PhilHealth president and CEO Ricardo Morales denied all corruption allegations and is currently facing malversation and graft charges. The public urged Duterte to sack him from his position but instead called on Morales to simply resign due to his failing health.
Netizens react
Mas concern pa si Duterte sa 6B DAW na utang ng ABS-CBN ( kahit wala naman na per DBM ) kesa sa 15B na nawawala sa Philhealth… Galit na galit sa ABS-CBN because?

— @jhalex0801 (@jhalex0801) February 8, 2021
Feeling ko kaya ayaw ni Duterte mag operate ulit ang ABS-CBN dahil yung ipinipilit nyang utang daw ng network ang plano niyang ipangtakip sa mga ninakaw ng gobyerno, lalo na yang 15Billion na yan sa Philhealth. Jusko. Masyado namang obvious yung istilo nyo. Mga balasubas!!!

— Poppins (@hehemythoughts) February 9, 2021
https://twitter.com/tteokbokiMD/status/1358821485851205632?s=20
ABS-CBN ANG PINUPUNTIRYA, PERO YUNG PHILHEALTH, P15B YUN, PANGULONG DUTERTE, ANO NA PONG BALITA SA IMBESTIGASYON??! MAHUSAY ANG GOBYERNONG ITO!

— Richard Vince Depuno (@ItsArveeDepuno) February 8, 2021
Ano na pong balita sa PHILHEALTH Mr. Duterte? Bakit bukang bibig mo ABS-CBN, pero sa totoong issue ng bayan walang ACTION. We are very dissapointed, mabuti pang magresign ka na… #IbalikAngABSCBN

— Jo Ocampo (@JoOcampo7) February 9, 2021
https://twitter.com/tachihayakun111/status/1358786460879519747?s=20
https://twitter.com/Cuchaps_Ken/status/1359149845605478402?s=20
NAGAGALIT NA NAMAN AKO KAY DUTERTE!!!!! PURO KA ABS-CBN PERO WALA KA NAMANG AKSYON SA PHILHEALTH TANGINA

— nathan // REGISTER TO VOTE!!! (@forbrightwinph) February 8, 2021
the energy duterte spends in bullying abs-cbn is better spent on gettng the 15B back from PhilHealth and firing Duque

— deegee (@anuna_deegee) February 9, 2021
530,000+ Covid infections

11,200+ Covid deaths

15B Philhealth scam

Business establishments are closing

Food prices are skyrocketting

Philippine economy shrinks by record 9.5%. The worst GDP slump since World War 2

DUTERTE💩: I WILL NOT GIVE ABS-CBN PERMIT TO OPERATE.

— 𝐌𝐢𝐬𝐬 𝐊𝐫𝐢𝐳𝐳𝐲 (@krizzy_kalerqui) February 8, 2021
ABS-CBN has paid 15B+ total taxes in 2016-2019 alone. Something as close as the PhilHealth missing fund and yet Duterte is more concerned in not giving ABS their franchise? Sobrang gago

— noeh (@johnxnoeh) February 9, 2021
Morales was appointed by Duterte to fix the corruption within the agency.
Keith also tagged Health Secretary Francisco Duque III the "godfather" of the mafia which again had the public call on Duterte to have him removed from the position. But as expected, the president refused, saying he trusts Duque a hundred percent.
Presidential spokesperson Harry Roque also went unpunished after he had people overlook physical distancing during a speech in Bantayan Island, Cebu, which was clearly a complete violation of COVID-19 health protocols.
Several months later, a video of Roque singing without a face mask or face shield circulated online prompted people to brand him a hypocrite.