Sunday Noontime Live! (SNL) aired its final episode on January 17, 2020 which left a lot of viewers wondering what went wrong since it was a star-studded show that was hosted by Piolo Pascual, Catriona Gray, and Maja Salvador among others.
Under Brightlight Productions, Star Magic co-founder Johnny Manahan directed SNL. After the cancellation, he revealed that the show failed to make enough money to keep on going.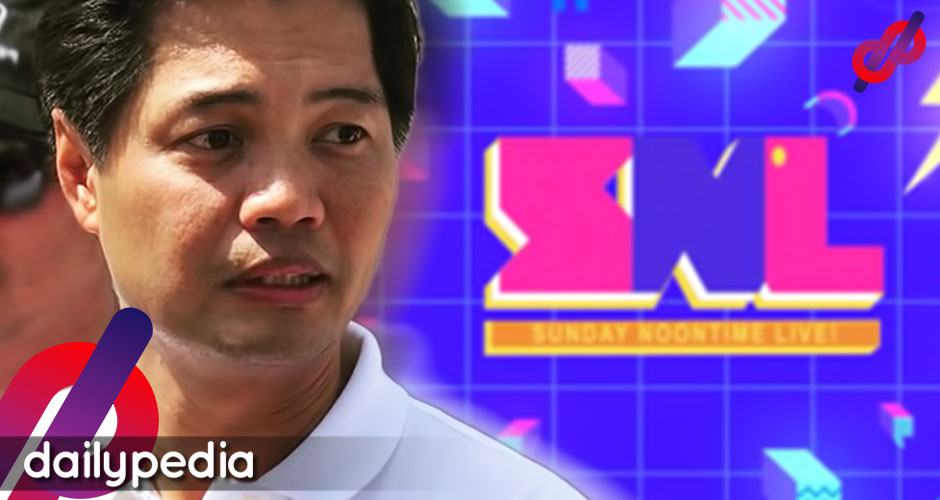 "It wasn't generating enough money," Manahan was quoted as saying in an interview with Summit Media Network editors.
"I wish it didn't have to happen. It was a surprise, but we can roll with the punches." he added.
Brightlight CEO and former Negros Occidental representative Albee Benitez meanwhile was asked about  Manahan's "ranting" and just said that he didn't even have to read it.
"I didn't have to read it. Basically, as I have said, at the end of the day, it was a business decision. I told them, 'Sorry na lang; let's just fight another day, let's wait for the signal to be better.," Benitez said in an interview.
LOL/Lunch Out Loud is currently the only show directly produced by Brightlight while Rated K and Oh My Dad "are line-produced" which are all part of the production company's six-month contract with Cignal/TV5. The other three were SNL, I Got You, and Sunday Kada.
Benitez gave SNL a weekly budget and left the allocation to whoever handled the funds.
"I gave them the weekly budget (not revealed) at bahala na sila how to dispose of it,
"Pag kulang, we would make adjustments." he shared.
However, he didn't know how the funds were divided.
I really don't know. I've been hearing some figures (talent fee) but I am not sure. That's Cornerstone's responsibility."
He said SNL started off great but the ratings gradually tanked. He was told that the unsatisfactory results were just temporary but the show never bounced back.
"Every week, they would update me on the rating. The premiere episode was okay, mataas ang rating but it started to go down. They told me that it was a fluke, that it usually takes six months to make a profit. They saw the revenue, they saw the ratings, they saw everything. Ang hirap naman that we would continue and keep on losing money. Masakit naman 'yon! You are spending big money and it's not earning anything, and you are paying everybody pa." Benitez said.
For some reason, the show wasn't generating the expected revenue and found it challenging to match its cost to produce.
"During the first season, they call it 'cycle,' we had to make adjustment kasi malayo ang difference between the revenue and the cost. I think the pandemic really cut down on the revenue. You cannot be producing a show and expecting that the revenue will be the same as that of the pre-pandemic. After all is said and done, ang diyos ng TV industry ay ratings. If your rating is not good, what would you do?"
Benitez eventually decided to cancel the show as any businessman would when faced with a constant financial loss.
"I followed everything in the contract. The natural provision in any contract is that if a business enterprise is losing money, kapag nalulugi na and it will not recover, you try to cut the losses and save it."
Brightlight will not be partnering with any networks as the current deal it has is "just a collaboration."
Benitez couldn't care less about people ranting. He is more concerned about making money given he just lost tons of it recently.
"Guess who is left holding an empty bag," he said.
He'd like for people to just "wait and see" whether he'll sustain Brightlight after its contract with TV5 expires in March.