As she has seemingly gone missing in action after being part of the government's controversial decisions for the past few years, singer and government official Mocha Uson trended as netizens started wondering about the reason behind she's being silent.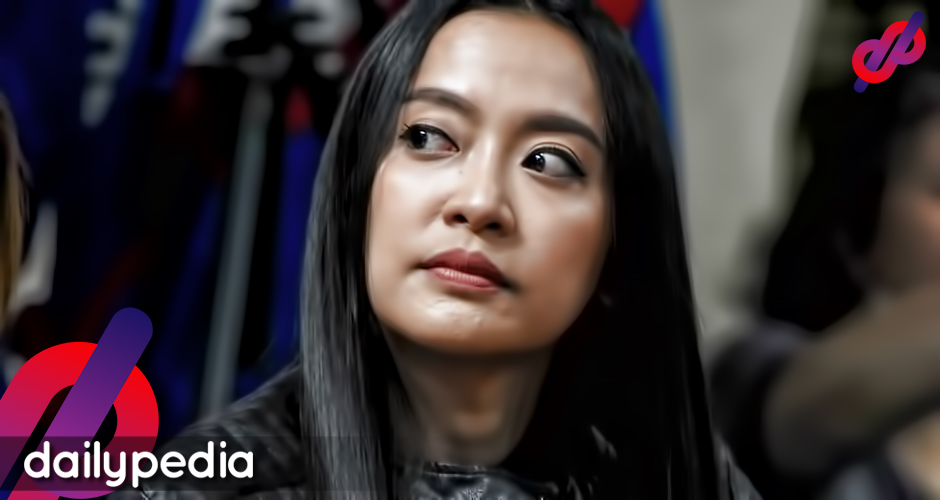 The search for the Deputy Executive Director of the Overseas Workers Welfare Administration (OWWA) intensified after rumors about her pregnancy started popping up.
According to a blind item on Pep.ph a certain "controversial female personality" was impregnated by a "famous actor", which is why she hasn't been showing herself lately. It also said that the two have the same "boss" and described them as "birds of the same feather."
Netizens immediately started speculating if Mocha Uson is the blind item and the alleged baby daddy is actor Robin Padilla. It is known that both Uson and Padilla are supporters of President Rodrigo Duterte.
EXCUSE ME MOCHA USON AND ROBIN PADILLA DID WHAT????

— peachy (@ctrIgojo) January 21, 2021
Someone said that if the two were to have a baby together, it will be a "full blooded DDS".
Another netizen said that the Dingdong – Marian issue may be a diversion from the controversy that Mocha's pregnancy will cause.
the Dingdong Marian issue is just a divertion na fake news ng friend ni Mocha na si Drew Olivar para tabunan ang issue na nabuntis ni Robin Padilla si Mocha Uson. Now retweet this and share the word (2).

— _jnylynmrcdo (@i_maxinemercado) January 22, 2021
If the rumors were true, Mocha might face charges as adultery with a married man is considered a crime under the Revised Penal Code.
https://twitter.com/jesusfalcis/status/1352408342795194368
A netizen even said sorry to Robin's wife, Mariel Rodriguez-Padilla, in advance.
Is it confirmed? Mocha Uson is pregnant and the father is Robin Padilla? If this is true, I am sorry Mariel.

— PBB Connect (@PBBConnect) January 21, 2021
But not everyone is amused by the re-appearance of Mocha's name in their news feed. Some called it a "publicity stunt" and "fake news" to cover-up the government's slip-ups.
Another public stunt. Who cares about Mocha Uson getting pregnant? We wanna talk about the PhilHealth lost funds, Nuezca's case, 2 people killed because of misidentity, smuggled vaccine, and many more.

— ; (@pmyraneildmatas) January 22, 2021
"Stop mentioning her name," Francis Baraan IV tweeted.
Stop making that Mocha Uson-wannabe trend.

STOP MENTIONING HER NAME.

You're giving her the clout & platform to spew fake news, & you're unwittingly making her more visible to undecideds & non-hardcore Duterte supporters, who could become radicalized b/c of her lies.

DIOS MIO.

— Francis Baraan IV (@MrFrankBaraan) January 20, 2021
One Twitter user pointed out that Mocha's alleged pregnancy shouldn't be the one that everyone's asking questions about.
Okay so Robin Padilla and Mocha Uson are trending. My only questions are where the heck is the Php 15 billion? How much really is the Sinovac Vaccine? Why is Duque still the DOH secretary? What's going happen to UP? Why isn't corruption being taken care of?

— Soy Sauce (@ASaltyAsian) January 22, 2021
Mariel then reacted to the rumors and asked the public to stop spreading them and linking her husband with the OWWA Deputy Administrator.
In an Instagram post, she said that it isn't the right time for "baseless gossip" as her husband is still grieving over the death of his brother.
"Namatayan ng kapatid yung asawa ko. Please lang po. He doesn't even know anything about all this rumor but I am putting a stop to this NOW," Mariel wrote.
View this post on Instagram
Mocha also reacted to the news by posting a work-out video of herself on Facebook.
"Wala pong katotohanan yang tsismis na yan. Napakabait po nung tao. Nakakahiya naman kay idol Robin at Mariel," she wrote.
She then blamed the supporters of Vice President Leni Robredo for supposedly spreading the malicious rumors about them.