A lapse is defined by the Oxford Dictionary of English as "a brief or temporary failure of concentration, memory, or judgement."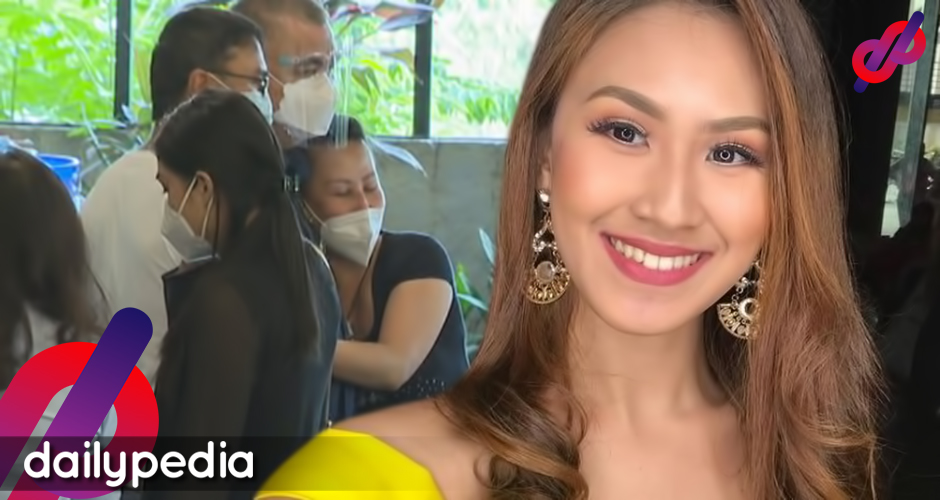 While the Philippine National Police (PNP) admitted to lapses in their handling of the vey public Christine Dacera case, netizens aren't all that impressed.
The Philippine National Police admitted there were lapses in the investigation of the death of flight attendant Christine Dacera —one of which was that an autopsy was not conducted before Dacera's body was embalmed.

READ: https://t.co/BmLBpGpWxU pic.twitter.com/BN2yhadTrU

— Philstar.com (@PhilstarNews) January 9, 2021
Last Friday, January 8, PNP spokesperson P/BGen. Ildebrandi Usana said among the lapses in investigation was that their medico legal conducted an autopsy after Dacera's body was embalmed.
Usana would also counteract Makati police chief P/Col. Harold Depositar's bold statement that Dacera "had seminal fluid in her genitals" as an indicator of rape, saying that could no longer be established.
"This may have been destroyed at the time the embalming happened," said Usana during a television interview.
Usana also said an investigation is now underway to determine if the officers involved in the case may be held liable for criminal and administrative charges.
Netizens, however, were not impressed with PNP's statement. One netizen pointed out that this could not have possibly been a rookie mistake.
I could say devious lapses for the PNP officers who handled the body were not newbies and they certainly know what they are doing, they've reach those higher ranks through years of seasoning and experience, I could sense something ominous when they destroy first the evidences.

— Polymath.Jo (@JoPolymath) January 9, 2021
Others pointed out how what happened should never happen again—and maybe have the PNP take pointers from popular TV crime show CSI.
lapse – a temporary failure of concentration, memory, or judgment.

temporary failure.
not performing an autopsy should not be a temporary failure.

hindi ba nanuod ng csi ang mga ito? https://t.co/lUOt2j28ZU

— Lost in Cambodia (@yayacumlaude) January 9, 2021
A netizen also pointed out how the PNP statement isn't an actual apology, but more of a "step one of three".
An apology should consist of 1. actually apologizing and admitting you're wrong, 2. Making sure this will never happen again and 3. Doing something to reverse the consequences of your actions.

What now, PNP? https://t.co/RMtbO8ksmo

— Bring The Conversation Outside Social Media (@albierebreb) January 9, 2021
Some have said PNP chief P/Gen. Debold Sinas should apologize for calling the case "solved".
We need CPNP to admit that he is wrong and too early to make a premature conclusion on the case. https://t.co/nc2zT9GAuc

— black knights (@blackkn05858615) January 9, 2021
One netizen, however, pointed out that the PNP may have meant something else when Sinas said "this case is solved."
Now that we are at this phase of discussing PNP's lapses, let me add something to the discussion by sharing what my father told me. The terminology "solved" could mean 2 things. 1. Solve as in case closed. 2. Solved(or cleared) which means cases have been filed against suspects.

— Sean Ortencio (@musiseann) January 6, 2021
Others just do not feel safe in the country, especially when the people who are supposed to uphold the law willingly violate it themselves.
https://twitter.com/thejeromevargas/status/1347722094700765189
Just the Dacera case? The comment at the bottom is so spot on pic.twitter.com/4Cv3kwckjC

— Wanggo (@wanggo_g) January 10, 2021
More than momentary?
This leads us into a quick walk down memory lane, as 2020 was ripe with instances when PNP personnel took their "duty" too far.
Ret. Army Cpl. Winston Ragos shooting
During the first three months of the pandemic, Filipinos were on edge. Everyone wanted to follow quarantine protocols—and everyone did. It was supposed to be smooth sailing.
That is, until police officers decided to open fire at retired Army Cpl. Winston Ragos.
Ragos was gunned down by P/MSgt. Daniel Florendo, who was manning a community quarantine checkpoint in Brgy. Pasong Putik, Fairview, Quezon City.
Ragos allegedly tried to pull out a gun after being told to go back to his residence when Florendo decided to open fire. Investigators would indeed find a gun, but it did not belong to Ragos.
This became the precedent for future PNP operations when suspects would allegedly have a gun that they then "used to fight back".
Armed forces vs PNP at Jolo
Just two months after Ragos was gunned down, police officers would once again find themselves at the crosshairs of news agencies—this time for shooting on-duty Philippine Army personnel.
Back in June, intelligence officers from the Philippine Army were gunned down by policemen from the Jolo Municipal Police station for "not cooperating" when said policemen asked for further identification.
The military men already identified themselves as such, but the Jolo policemen weren't buying it. One thing led to another, and the police report would wind up saying the intelligence officers "escaped and pointed their weapons" at the policemen.
The National Bureau of Investigation (NBI) would later file four counts of murder against the nine Jolo cops, along with the planting of evidence.
Those cops have since been released from custody—they were sent to Manila and placed on restrictive custody by the PNP—and "are probably with their families," according to a statement from Usana earlier today.
The AFP is understandably upset at their release.
Ka Randy Echanis
A month after the Jolo incident, police would once again be flagged for planted evidence—though this time, the flag would come from progressive groups and not the NBI.
Anakpawis chairperson and National Democratic Front peace consultant Randall "Ka Randy" Echanis was gunned down in his rented apartment in Quezon City.
15 gunshot found their way into the body of Echanis, which Quezon City police vehemently denied as being Echanis—even after his wife, Erlinda, already identified the body as her husband's.
It would take days before the Quezon City Police District would finally admit that the body was indeed Echanis—a sign that they wanted to hide the fact that what happened wasn't a gunfight but a cold-blooded murder.
Human Rights Day arrests
Killings would not be the only name of the game for the PNP in 2020.
December 10, World Human Rights day, would see the PNP pull off a string of "arrests" which included one journalist and six trade unionists for supposed illegal possession of firearms and explosives.
PNP's Criminal Investigation and Detection Group (CIDG) would secure 5 search warrants from one Judge Cecilyn Burgos-Villavert, to enter four different homes in Metro Manila.
The "operation" would wind up arresting journalist Lady Ann Salem and unionists Dennise Velasco, Mark Ryan Cruz, Romina Raiselle Astudillo, Jaymie Gregorio, Joel Demate, and Rodrigo Esparago.
Rights group Karapatan would condemn these arrests, calling them a mockery of the celebration of Human Rights Day.
Double tap in Paniqui, Tarlac
The year ended horribly for the PNP as an off-duty officer from Parañaque City Police's crime laboratory killed mother and son Sonya and Frank Anthony Gregorio in Paniqui, Tarlac.
December 20, five days from Christmas, would see the Gregorios and then-P/MSgt. Jonel Nuezca get into a heated argument about the right of way.
Nuezca had his service firearm at the time and—owing to a brief moment of disrespect from Sonya—would proceed to threaten and then kill both Gregorios on the spot.
Nuezca would later surrender to authorities in Pangasinan while a video of the grim event would find its way onto social media.
Sinas would again be at the center of this controversy as he said the video circulating online cannot be used as evidence against his former officer.
Nuezca would file a "not guilty" plea at the prosecutor's office.