The FDA noted that the Moderna COVID-19 vaccine showed side effects in those who have facial fillers.
They stated that it's because the immune system causes the inflammation to rev up.
Netizens poked fun at the news. 
If you're someone who has had facial fillers injected, the COVID-19 vaccine Moderna might not be for you. The Food and Drug Administration's (FDA) advisory stated that people who have undergone the procedure may experience swelling and inflammation.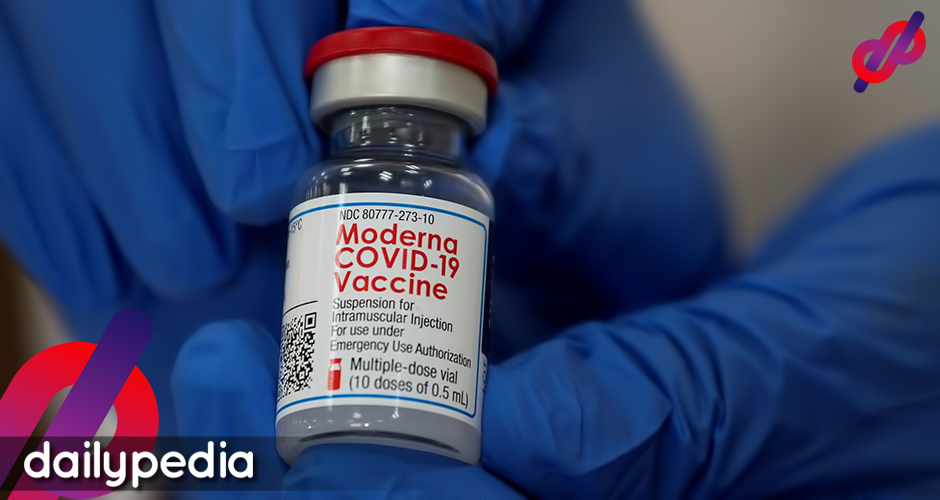 The committee noted that several of its participants with fillers have experienced the said side effects because of the immune system's reaction to the vaccine.
"Your immune system which causes inflammation is revved up when you get a vaccine, that's how it's supposed to work," said Dr. Shirley Chi, a California-based dermatologist.
She added that the side effects were immediately treated.
"So it makes sense that you would see an immune response in certain areas where they see some substance that is not a naturally occurring substance in your body," she stated.
"A couple of the patients had cheek filler six months prior to their vaccine and one patient had lip filler done two days after the vaccine. All were treated with steroids and anti-histamines and all of their reactions resolved."
Though swelling may be experienced, she still encouraged people to get themselves shot with the vaccines.
Netizens have then caught up with the news and tweeted out memes regarding the situation.
They said on the news that the moderna vaccine is causing temporary swelling to people who got fillers put into their body… mfs in LA and OC gonna be out here like pic.twitter.com/LZ3Gj333ea

— chloe (@chloeg_13) December 22, 2020
Another even said that the photo is a representation of what Instagram photos will be like in 2021.
UK government secures additional 2 million doses of Moderna COVID-19 vaccine…

Moderna vaccine causes swelling and inflammation for people with fillers…

Instagram in 2021 pic.twitter.com/LTb6MIlj1p

— Luke McCall (@TheLukeMcCall) December 27, 2020
Another even said that those who want fuller lips may actually hit two birds with one stone if they use the Moderna vaccine.
https://twitter.com/AnitaOdberg/status/1342821808739917824
"Celebrities on high alert," Mike Sington stated.
Celebrities on high alert. FDA warns the Moderna COVID vaccine can cause extreme swelling (yes, even more swelling) in the locations you've had facial or lip fillers. pic.twitter.com/tFemtvt0oi

— Mike Sington (@MikeSington) December 25, 2020
A netizen even said that the vaccine melting her fillers will be her "villain origin story."
https://twitter.com/slimethot/status/1343244917716488192
"We're about to find out who's lying about their skincare routine."
It was recently announced that the moderna vaccine causes swelling in those with facial fillers, so we're about to find out who's lying about their skincare routine

— jax dell'osso (@jaxdellosso) December 27, 2020
However, this Twitter user pointed out that not all fillers are used for cosmetic purposes.
> so apparently Moderna vaccines are triggering bad side-effects on people who use facial fillers.

I know not all fillers are used for cosmetic purposes so I urge caution when getting inoculated.

— Kero2021 For Prez (@KERO_ART) December 26, 2020
Another emphasized that the swelling is easily treated and is not a reason to stay away from the vaccine.
https://twitter.com/angbatangninja/status/1343128999761903616