It seems the Presidential Security Group (PSG) isn't the only group at the top of the government's pecking order for the COVID-19 vaccine.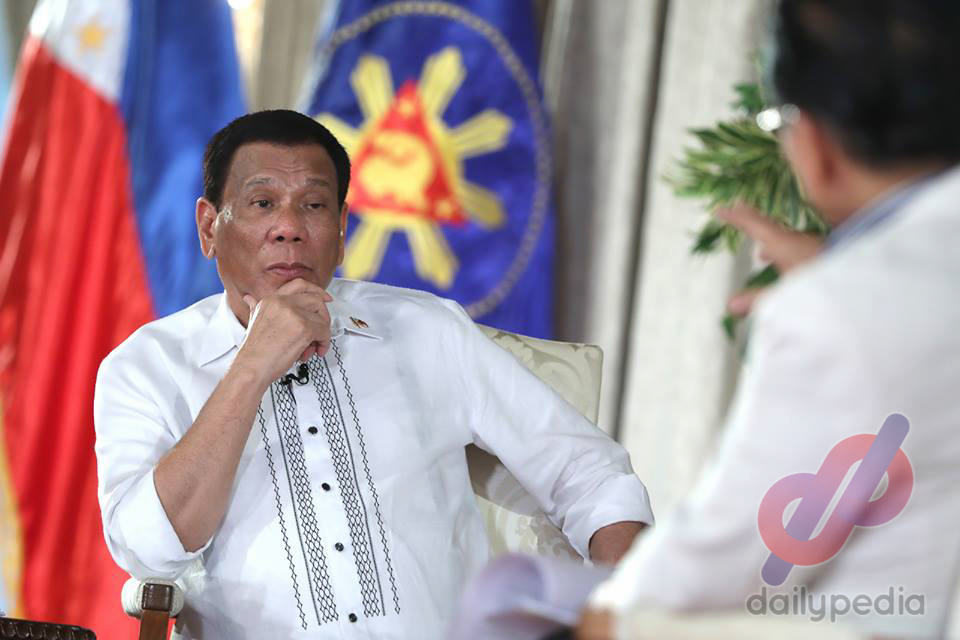 A report by multiple news outlets confirmed that at least 100,000 Chinese POGO (Philippine Offshore Gaming Operations) workers have been vaccinated with an illegally-obtained COVID-19 vaccine.
Kaisa Heritage Center founding president Teresita Ang-See now on @dzbb.She earlier revealed almost 100,000 Chinese POGO workers were vaccinated w/ illegal Covid-19 vaccine, says one inoculated worker still caught the virus, adds Chinese Embassy has already cautioned its citizens.

— Raffy Tima (@raffytima) January 4, 2021
The news came from Kaisa Heritage Center founding president Teresita Ang-See. She would also confirm that one inoculated worker still caught the virus, and that the Chinese Embassy in the Philippines has already sent out a warning to its citizens.
This has prompted several statements from state agents ranging from Malacañang all the way to the National Bureau of Investigation (NBI).
NBI to likeiwse probe reports that Chinese POGO workers had already been vaccinated with unapproved vaccines. pic.twitter.com/tOjeosAsJs

— Chino Gaston (@chinogaston) January 4, 2021
The NBI has been given the green light by Justice Secretary Menardo Guevarra to look into reports of "importation, sale, offering for sale, distribution, administration, and inoculation of unregistered or unauthorized COVID-19 vaccines."
Department Order No. 314 also directs the NBI officer-in-charge Eric Distor to file appropriate charges against those responsible for the unlawful act.
This has drawn a variety of negative press for the Philippine government. Malacañang, through Presidential Spokesperson Harry Roque, has denied any involvement in the inoculation of POGO workers.
One netizen has called out the government for its "rampaging impunity", especially with how it has dealt with state agents responsible for not only reprehensible but illegal actions.
Impunity on the rampage, vaccines for PSG to protect the President, vaccines for Chinese pogo workers, because they are the favoreds, killings across the nation that go un-investigated, parties for the entitled, jail for the rest. And 91% like it, the mops with faces in the dirt.

— JoeAm (@societyofhonor) January 4, 2021
Human rights advocate and Karapatan public information officer Philip Jamilla summed up how the Philippine government—in particular, the Duterte administration—has seemingly promoted impunity.
We live in a country where the police are rampaging as terrorists by murdering unarmed civilians in broad daylight, soldiers are smugglers of illegal and unregistered vaccines, and public officials are gold medalists in mental gymnastics and actors with Oscars-worthy drama.

— Philip Jamilla (@pmjamilla) December 29, 2020
He pointed out how the Philippine National Police are now "seen as terrorists", how the Armed Forces of the Philippines (AFP) delves into smuggling, and how our public officials are more like mental gymnasts and Hollywood actors than actual public servants.
It really boggles my mind how Harry Roque, Eduardo Año, and Francisco Duque III are really out here basically telling everyone that "yes, soldiers smuggled illegal and unregistered vaccines but we spent no taxes!" as if that script is believable or it makes the situation better.

— Philip Jamilla (@pmjamilla) December 29, 2020
He brought up Roque, Interior Secretary Eduardo Año, and Health Secretary Francisco Duque III as the main culprits, particularly during the pandemic. He also said the Duterte regime doesn't care about health care workers and opts to "take care of its own."
"This fascist regime is the biggest criminal syndicate and terrorist organization in the country," said Jamilla to end his series of tweets.
Roque himself has been called out on multiple occasions for using his knowledge of the law to seemingly absolve the government of any wrongdoing.
Case in point: he has since asked Filipinos to "stop" discussions on illegal vaccines for the PSG.
"We know that this issue being used by enemies of the government is not going to end. The president pays tribute to the PSG, and they risked their lives for him," Roque said in defense of the smuggled and illegal vaccines taken by the PSG. https://t.co/6WHl97mTU7

— Philstar.com (@PhilstarNews) January 4, 2021
"We know that this issue being used by enemies of the government is not going to end. The President pays tribute to the PSG, and they risked their lives for him," Roque said in defense of the PSG's actions.
Both Duque and Año have remained mum on the PSG's actions, with the health secretary only going as far as saying doctors found administering the illegal vaccines will lose their professional license.
Doctors administering smuggled COVID-19 vaccines would risk losing their medical license as unregulated vaccination is illegal in the country, Health Secretary Francisco Duque III warned. https://t.co/qeoNDM4QZl

— The Philippine Star (@PhilippineStar) January 1, 2021
Twitter user Aris Dmitri (@boyaping) has also come out with an analysis of the illegal vaccinations, which he simply ended with "Ang hirap mong mahalin, Pilipinas!"
this vaccine faisco

this will be a thread.

over the past few days. news broke of fow some members of the armed forces and cabinet members received a vaccine from some chinese source. roque could not say where the source was from,

— Aris Dmitri (@boyaping) December 30, 2020
Are Fiipinos condoning illegal actions if done by gov't?
The government's actions and supposed plans in handling the pandemic have already brought out the worst in public servants.
Prior to the vaccine fiasco, a policeman shot dead two residents of Paniqui, Tarlac—all because his "vision dimmed" and was unable to restrain himself.
Netizens who came to the defense of the policeman said the victims got into a word war with his daughter and allegedly disrespected him as a law enforcer.
Before the pandemic was even a factor, Filipinos have already lauded the government's bloody war on drugs, a campaign that President Rodrigo Duterte says will last until the end of his term.
The whole idea came from alleged drug suspects "fighting for their lives" in bogus police raids that end in death.
Netizens have also defended police officers for killing a discharged military personnel after said military man failed to "comply" with supposed orders from policemen manning a COVID-19 checkpoint—only to find out that the gun found on his body was merely planted by policemen.
Duterte, meanwhile, has been absolving Duque since the beginning of the pandemic, even as the health secretary has proven himself unworthy to lead the country's push against the deadly virus.
The government has also been adamant in allowing POGOs to operate, despite their obvious lack of adherence to local tax laws.
Some Filipinos have even claimed that it was "okay" for them to see their officials being corrupt, so long as they themselves benefit from it.
The lowest form seen so far of Filipinos seemingly being okay with illegal activities is how the local film industry has suffered thanks to the existence of pirated copies of recently-released movies.
Even the simple acts of jaywalking, over-speeding, and running a red light are seen as normal—attributed to nothing more than diskarte.
The country, however, is seeing a shift as millennials and post-millennials are condoning said actions.
Will 2022 finally hold the key to changing our country's fate? Only time will tell.