The recent AFP leadership-endorsed vaccination drive has brought up not just issues on smuggling and its COVID-19 priorities, but its communication protocols as well.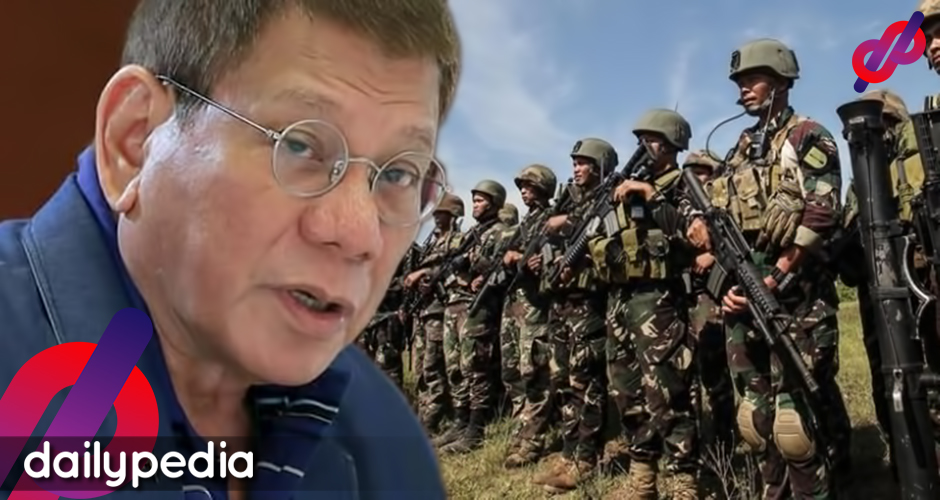 The constant back-and-forth between Armed Forces of the Philippines (AFP) spokesperson Maj. Gen. Edgardo Arevalo, Presidential Spokesperson Harry Roque, Philippine Army (PA) chief Lt. Gen. Cirilito Sobejana, Interior Sec. Eduardo Año, and President Rodrigo Duterte himself has left netizens asking if the government is even aware of what everyone else is saying.
Laglagan na pic.twitter.com/Cwu1yfVia6

— Malacañang Events and Catering Services (@MalacananEvents) December 28, 2020
This had us thinking: what other instances has the government said something—only to retract or contradict itself later?
Duque's 'No travel ban for UK' to Duterte's 'Travel Ban for UK'
When news broke of a new coronavirus strain coming from the United Kingdom, people immediately called for travel restrictions to be imposed on anyone coming from the UK.
Health Secretary Francisco Duque III would hold back against imposing a travel ban during an IATF meeting on December 26, believing that there needs to be community transmission first before imposing travel restrictions against those coming from the UK.
Duterte, however, would essentially counter Duque's statement by imposing travel restrictions on people who have travel history to not just the UK but to 19 other countries as well.
Duque's 'no travel ban for China' to 'first to ban travelers from China'
Duque's stance on travel restrictions did not start recently, though.
During a House of Representatives hearing on January 29, Duque said there was no need to impose travel restrictions on those coming from mainland China as there might be "possible repercussions" if we put out a travel ban for China.
The measure taken was to instead stop issuing visas to those coming from the Hubei province in China, which was the source of the COVID-19 outbreak.
Duque would later claim that it was the Philippines who would be one of the first to impose a ban on travelers from China and its special administrative regions Hong Kong and Macau, when in truth the country was one of the last to impose a ban on those with a recent history of traveling to, from, and through China.
The irony is that China would later ban flights from the Philippines because of the severity of COVID-19 cases in the country.
No Lockdown or Yes Lockdown
This one got the entire country reeling at the beginning of 2020. When news of a new coronavirus from Wuhan, China broke out, the Philippine government said it would not impose a lockdown.
That news came from messages going out on social media saying the government would impose a lockdown to prevent the spread of what was then called 2019-nCov.
Duque, then-Presidential spokesperson Salvador Panelo, and other government officials repeatedly said that there will be no lockdown in early March.
Their statements were proven false on March 12, 2020 when Duterte said that he was indeed placing Metro Manila under a strict lockdown to curb the spread of COVID-19.
Home quarantine vs no home quarantine in Davao City
When something happens in the President's own backyard, it will make headlines. This one would come from IATF chief implementer Carlito Galvez, Jr.
On November 18, Galvez would recommend ending home quarantine in Davao City after a surge of cases hit Duterte's hometown, saying home quarantine facilitates community transmission.
November 21 would see Sara Duterte-Carpio reacting to Galvez's statement, saying the city never had a policy to allow positive COVID-19 cases to stay at home.
Galvez would retract his statement two days later on November 23 and apologize to the Davao City mayor.
Duterte's school-no-school for 2020 and beyond 'until there is a vaccine'
On May 25, 2020, Duterte would call off any plans of starting the 2020-2021 academic year in August, saying there shouldn't be any classes "until a vaccine is already here." He even went as far as saying "if no one graduates (this year), then so be it."
However, he would counter that very statement three days later by saying he would support the Department of Education's plans for blended and online learning on May 28.
Classes have since resumed, but not without teachers, students, and their parents complaining about the seemingly haphazard way of implementing blended learning.
He would also call off his statement on having face-to-face classes resume by January 2021 in light of the new coronavirus strain found in the UK.