In spite of news alleging Health Secretary Francisco Duque III's failure to secure the country early access to the Pfizer COVID-19 vaccine, President Rodrigo Duterte still continues to trust in him.
Presidential spokesperson Harry Roque on Monday said that the president asked only for Duque to respond to allegations saying he "dropped the ball" by failing to act quickly in signing the Confidentiality Disclosure Agreement (CDA) with Pfizer.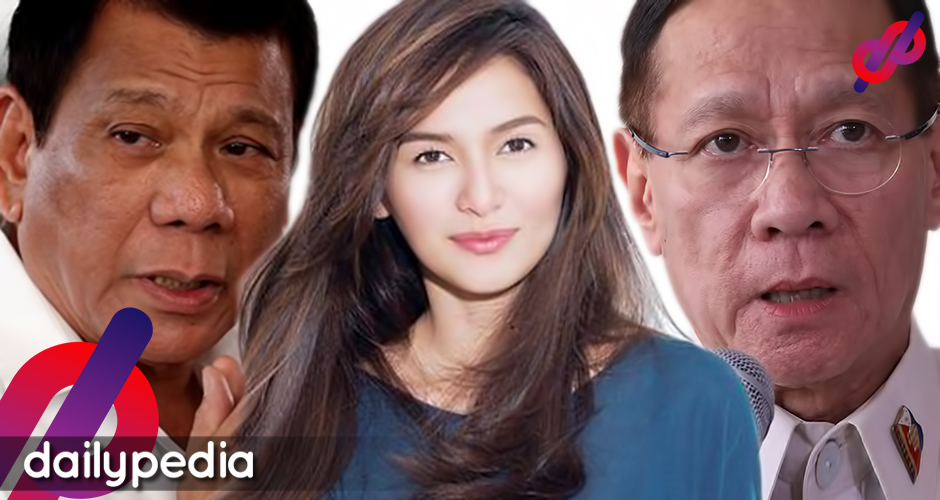 "All members of the Cabinet serve at the pleasure of the President po. Sa ngayon po patuloy pa rin ang pagtitiwala ni Presidente kay Secretary Duque," Roque said at a news conference in Davao City.
Duque has been called on countless times to resign due to his lapses as health secretary, but Duterte wouldn't have it.
Actress Jennylyn Mercado, much like the public, could only act surprised at the news.
https://twitter.com/MercadoJen/status/1340929324577300487?s=20
This after Senator Manny Pacquiao called for Duterte to have Duque removed and replaced.
The Octuple boxing champion argued that there are others who are far more competent than Duque, adding that the latter should just resign to avoid ruining Duterte's name amid the pandemic.
Duque responded saying that he chose to "err on the side of caution" because he wanted more information about the Pfizer vaccine but a CDA or confidentiality disclosure agreement was not provided so the firm couldn't disclose necessary data.
Duterte has never stopped defending Duque, especially on corruption and incompetence allegations against him.
He refused to fire Duque when former PhilHealth anti-fraud officer Thorrsson Montes Keith alleged that he masterminded the P15 billion PhilHealth scam.
Duque's older brother, Atty. Gonzalo "Gonz" Duque, has a close relationship with the president.
Duque first served as health secretary position from 2005 to 2009 during Gloria Macapagal-Arroyo's administration.
His name got involved in the P500 million scandal which people say was used to fund Arroyo's presidential campaign in the 2004 elections.
And last January, Duque said it would be "very tricky" to impose a travel ban on Chinese nationals because of "possible repercussions."
"If we do this, then the concerned country – China in this case – might question why we're not doing the same for all other countries that have reported cases of the new coronavirus. It's very tricky… but we commit to take this into consideration," Duque said.
Carlito Galvez Jr., the administration's vaccine czar however said the country did not fail in securing COVID-19 vaccines, explaining that "negotiations on many occasions will reach stalemate and gridlock when legal challenges, public interest, and safety are at stake."
"No 'bus' was missed or no 'ball' was dropped because we are focused on our main goal, and that is, to secure an equitable share of the vaccines," Galvez said Saturday.
He noted that the CDA is "just one of the many phases of the negotiations."
According to Foreign Affairs Secretary Teodoro Locsin Jr., US Secretary of State Mike Pompeo will try and retrieve a fraction of the 10 million doses of Pfizer vaccines that were supposed to be received by the Philippines in January.