25 million doses of China's Sinovac. That is how much the Philippine government, led by vaccine czar Sec. Carlito Galvez, Jr., is looking to get from China once it clears clinical trials from the Food and Drug Administration (FDA).
However, at a staggering P3,629.50 a pop, is Sinovac the best choice for what the Duterte administration—and their supporters—call a "poor country" like the Philippines?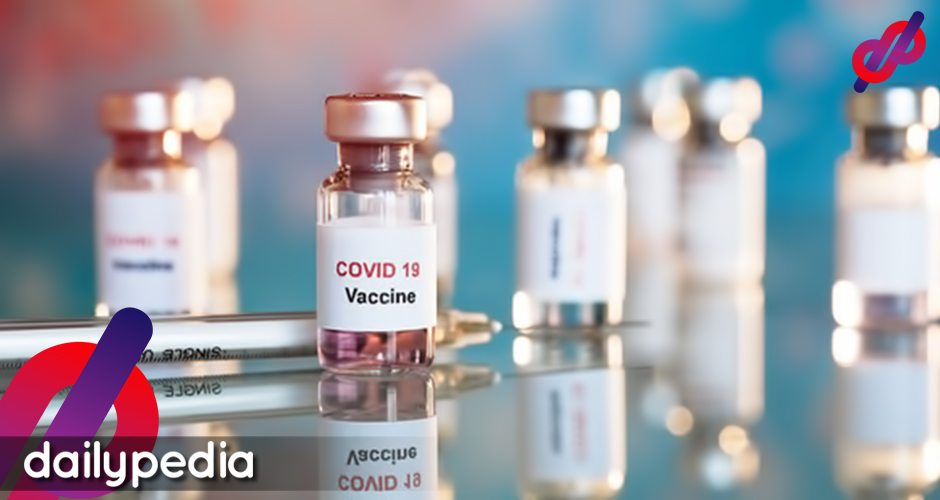 According to Galvez, they are choosing Sinovac based on price and affordability. "It's three times lower compared to prices from Sinopharm. They can also produce for us, if we finalize negotiations, about 20 million (doses)," he said during a Laging Handa briefing on December 14.
Sinopharm is yet another Chinese company the Philippine government is looking into for COVID-19 vaccine supplies.
Philippine Ambassador Chito Sta. Romana, who is part of the negotiating team, says this trust comes from "Chinese experience" as well as those from other countries. "But it has to be validated by our own health authorities," he added.
Ipinakita ng opisina ni Sen. Sonny Angara ang estimate na presyo ng COVID-19 vaccine sa pitong brand. Lumalabas na pinakamahal dito ay ang bakuna mula Moderna at Sinovac. pic.twitter.com/gTzgZKmy4W

— News5 (@News5PH) December 15, 2020
They're also hedging on Sinovac as it is the vaccine that will arrive first. "They will have it by April, but we want to negotiate to have it in by March," said Galvez.
Presidential Spokesperson Harry Roque, meanwhile, has said that the only reason why Galvez is choosing Sinovac—and why the administration is going with his choice—is that we were "late" in asking Pfizer, AstraZeneca, and Moderna.
This trust comes in the face of news that Sinovac has allegedly bribed Chinese regulatory officials just to pass clinical trials.
Former Inter-Agency Task Force (IATF) consultant Dr. Tony Leachon has continually expressed his worries about Sinovac—particularly its effectiveness and safety.
Sinovac has not yet released efficacy data, making it unclear whether its vaccine can protect recipients as successfully as the vaccines from Moderna and Pfizer, which were more than 90 percent effective in preliminary analyses.https://t.co/IdAsdq57f8

— Tony Leachon MD (@DrTonyLeachon) December 14, 2020
He shared an article from the Washington Post which revealed that Sinovac's CEO is known for bribing China's drug regulators just so they can put out their product first.
Leachon even questioned why the Philippines is "settling" for a Chinese drug manufacturer with dubious records—all because we "missed the bus" on vaccines from more trustworthy sources like Pfizer or Moderna.
Isn't it worrisome that the government is still prioritizing the vaccines for which there are not enough safety and efficacy data? https://t.co/gOLc32Qd9B

— Tony Leachon MD (@DrTonyLeachon) December 14, 2020
Why are we buying a vaccine for mass vaccination without credible efficacy and safety data in lieu of vaccines with proven regulatory documents – just because we missed the bus. We did not queue up early for vaccines with R and D background. Who dropped the ball ? https://t.co/ERDrYWJRK6

— Tony Leachon MD (@DrTonyLeachon) December 15, 2020
Leachon also brought up the cost of Sinovac,  which seemed astronomical when compared to AstraZeneca's.
It 's no brainer. Why are we focusing on an expensive Chinese vaccine – Sinovac for mass vaccination when it has no EUA / FDA approvals and can only boast of unfinished phase 3 trials. Moderna will probably receive EUA/ FDA nod on Dec. 17. Pfizer UK/FDA approved now. Why ? https://t.co/NWVykZmL9u

— Tony Leachon MD (@DrTonyLeachon) December 15, 2020
Aside from the lack of credible efficacy and safety data , Sinovac is the most expensive among the vaccines. @sotto_tito @iampinglacson @senatorjoelv @sarchavez @IanEsguerra @iamkarendavila @GoyYLarrazabal @risahontiveros @piaranada @piahontiveros @sonnyangara pic.twitter.com/Gqhg29Zbwf

— Tony Leachon MD (@DrTonyLeachon) December 14, 2020
He would bat for Pfizer, a company he used to work for, though he claims his status as a former employee of the pharmaceutical giant did not have any bearing on his recommendation in the slightest.
He added that Sinovac has yet to finish its crucial Phase 3 trials, which involves giving doses to thousands of people to test its efficacy and safety.
Sinovac is even more expensive than Pfizer's mRNA and it has no phase 3 trial. And yet they are considering it for early mass vaccination. https://t.co/dUJJSIy1v3

— Tony Leachon MD (@DrTonyLeachon) December 15, 2020
Leachon, however, still has respect for Galvez.
I have the highest respect for Sec. Galvez @ntfcovid19ph @Teddybird – I don't want him to fail because his failure is the country's failure and the people's safety at risk as well . Let today be the day…You look for the good in everyone you meet and respect their opinions. https://t.co/emG9HDliY5

— Tony Leachon MD (@DrTonyLeachon) December 14, 2020
Yes , I defended Sec. Galvez in that accusation about procurement protective gears ( out of the town trip in Davao ). I don't expect anything in return. He's a good and simple person. He's just a good soldier. I wish him luck.

— Tony Leachon MD (@DrTonyLeachon) December 14, 2020
Budget constraints as a reason for Sinovac choice?
Galvez's insistence on Sinovac also brings to light the country's financial state during the pandemic.
In an interview with ANC's Headstart, Sen. Ralph Recto said the government is probably "trying to save money on the vaccine budget."
RECTO on PH VACCINE BUDGET: Nagtitipid tayo. Let's get the best vaccine available, most effective, safest. Let's not say na ito mas mura to, mas mababa effectiveness nito, safety nito pero mas mura to ito kunin natin. Let's give people best available in the market.#ANCHeadstart pic.twitter.com/IslVcMDaql

— Karen Davila (@iamkarendavila) December 15, 2020
According to Recto, the government and the Filipino people should stop looking at how much the vaccine costs and instead look at how effective and safe the vaccine is. "Let's give the people the best available in the market."
He adds that the government actually has money in its coffers to procure more doses of a proper COVID-19 vaccine—as well as give proper training and salaries to health care workers along the way.
RECTO: So why not spend P150B more for the vaccines, train our health workers, pay them properly and so forth. We cannot afford this another 3-5 years. Siguro what we should do is in 2 years, we're able to vaccinate 70M, 80M Filipinos. Kung pwede lahat, lahat. Provide for all.

— Karen Davila (@iamkarendavila) December 15, 2020
Netizens have echoed both Leachon's and Recto's concerns when it comes to procuring vaccines as well as where we can get our money—though they still bring up President Rodrigo Duterte's claims of the country "not having money" for vaccines or testing kits.
Why is the Philippine government buying Sinovac when AstraZeneca-Oxford is literally P3,019.50 cheaper? 'Di ba sabi ng presidente niyo wala nang pera ang Pilipinas? pic.twitter.com/DQ6WX7izvE

— Jecon Dreisbach (@jecondraysbak) December 14, 2020
Some even questioned the decisions Duterte's "generals" have made during the pandemic, especially on utilizing the country's limited budget.
I don't buy government's rationale that the current budget can't be used to purchase vaccines. This is the worst crisis to hit the Philippines since WWII and you can't find a way to get the money to win the fight? Lousy generals, man, lousy generals. Just surrender, eh?

— JoeAm (@societyofhonor) December 14, 2020
This comes from the fact that most of Duterte's cabinet secretaries are retired military men instead of medical experts.
Netizens have also questioned Galvez's choice of vaccine as Pfizer has demonstrated that it is leagues ahead of Sinovac and is far more effective, safe—and therefore reliable—than what China has to offer.
https://twitter.com/notosmile/status/1338625084605415425
https://twitter.com/gapolicarpio/status/1338446093126750213
The Department of Budget and Management's response? China, all because of how "responsive" they are.
DBM: One of the most cooperative vaccine makers is China, they are responding positively to us.

The Philippines is prioritizing Sinovac for vaccine procurement even if there are doubts about its efficacy

— CNN Philippines (@cnnphilippines) December 15, 2020
This really brings into question how competent the IATF panel is, especially their decision-makers: Duterte's cabinet secretaries.
To echo Dr. Leachon, they are good soldiers. They follow orders without fail. This begs the question: are they actually making the right decisions, or is someone else deciding for them?
It also brings to light where our taxes have really gone during this pandemic.
Back in August, Duterte claimed that the government had no more funds to sustain Filipinos through the pandemic—both to provide aid and to stimulate the local economy.
Yet the government still went ahead with its "beautification project" for Manila Bay as well as let P15 billion go by way of the PhilHealth mafia scandal.