The death of two residents of Paniqui, Tarlac have sent shockwaves throughout Philippine social media, with journalists now questioning if the Duterte administration has made cops killing Filipinos normal.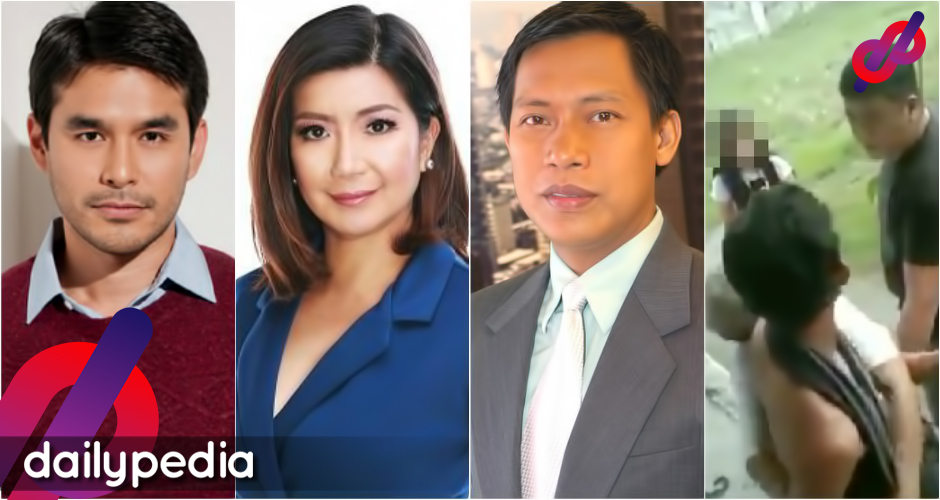 The morning of December 21 was rocked by a video going around on Facebook showing 46-year-old Police Senior Master Sergeant Jonel Nuezca double-tapping Sonya Gregorio, 52, and her son, Frank Anthony, 25.
All because they fired a boga or a make-shift PVC cannon and brought up long-standing "right of way" land issues.
While netizens made the hashtags #StopTheKillingsPH, #JusticeforSonyaGregorio, and #EndPoliceBrutality trend on Twitter, it had journalists asking if Duterte's policy on putting his "errand boys" first made headlines like this normal.
GMA News' Raffy Tima and Kara David have both said violence has become the norm under the present administration.
This is what you get when you normalize violence. Stop the killings. End police brutality. #paniquitarlacshooting

— Kara David (@karadavid) December 21, 2020
When you normalize violence, it does become normal. And if it becomes normal, it will become deadly. And in a civilized world, that is unacceptable. #StopTheKillingsPH

— Raffy Tima (@raffytima) December 21, 2020
These statements may come from the fact that President Rodrigo Duterte has made it a habit to mention how brutal he was as Davao City Mayor, and how he brought over similar policies to the national level.
Atom Araullo, also from GMA News, would also chime in and say violence has been "institutionalized" in the present administration.
It is impossible to talk about horrible murders in Tarlac without looking at the larger picture: institutionalized violence and pervasive impunity. Thousands have died in the name of the drug war and "anti-criminality" operations, and the vilification of dissent continues.

— Atom Araullo (@atomaraullo) December 21, 2020
And this netizen has made it clear that the president is indeed to blame for situations like this.
never disassociate duterte in this conversation. he enables and rewards this behavior. Pnp and afp, in his words, are his children. At sunud-sunuran sila sa tatay nilang nagbibigay ng 50k bonus, at pumproprotekta sa kanila. #OUSTDUTERTENOW

— BuffHufflepuff (@BuffHufflepuff) December 20, 2020
Back in July 2017, Duterte said he would rescind a long-standing rule for AFP (Armed Forces of the Philippines) personnel to be allowed to carry their sidearms outside of their camps.
Then-PNP Chief Ronald "Bato" Dela Rosa would echo the same order a year later—this time for policemen.
Both of them claim that seeing a uniformed personnel with a sidearm would "deter attacks" and "prevent petty crime" from being committed.
In a televised media briefing, Presidential Spokesperson Harry Roque has said the President and the Palace sees no reason to rescind these orders, and that this was an isolated case.
Duterte has also made it a point to coddle the police and the military to supposedly allay fears of a coup.
This has resulted in several police officers abusing their authority, with some even proudly claiming it on their social media accounts.
https://twitter.com/deedeeholliday_/status/1340879075146002433
These screenshots allegedly come from the account of Bato, Catanduanes police officer-in-charge PCapt. Ariel Ruego Buraga. The post has since been deleted.
Another post, from University of Perpetual Help criminology student EJay Escobar, also went viral.
https://twitter.com/meanttobeong/status/1340847895394676736
He claimed he would "do the same thing" if he sees someone harassing his kids.
ABS-CBN reporter Jeff Canoy, on the other hand, would share a lengthy series of tweets from Getty Images photographer Ezra Acayan.
This #thread to remind everyone what happens when impunity rules. And violence metastasizes. https://t.co/oX8H2yCDj9

— Jeff Canoy (@jeffcanoy) December 21, 2020
Back in June, Acayan would share several photos and stories on his Twitter feed documenting the extremes with which the Philippine National Police have gone to implement Duterte's war on drugs.
While the famed photographer would share this in relation to the controversial Anti-Terrorism Act of 2020, this recent case of a police officer drawing his gun against unarmed citizens does bring back the legitimacy of the bill.
All these come from what started as a shouting match between Nuezca and the Gregorios, which started from the latter firing off a boga. Nuezca would flee from the scene and surrender at the Rosales, Pangasinan Police Station about an hour later.
Nuezca now faces a double murder charge for his actions.