OFW accuses a courier company of taking stuff from her balikbayan box.
She stated that the box that arrived in the Philippines was only 1/3 of the size of the box she shipped out from Singapore.
Many Filipinos chose to work abroad in hopes of providing a better life for their loved ones in the Philippines. Even if this means that they will potentially suffer when it comes to the distance and will have to adjust to the culture of the country they're in.
Balikbayan boxes can be considered as an accomplishment for OFWs because it's one of the signs that they can finally afford and provide for their family and friends.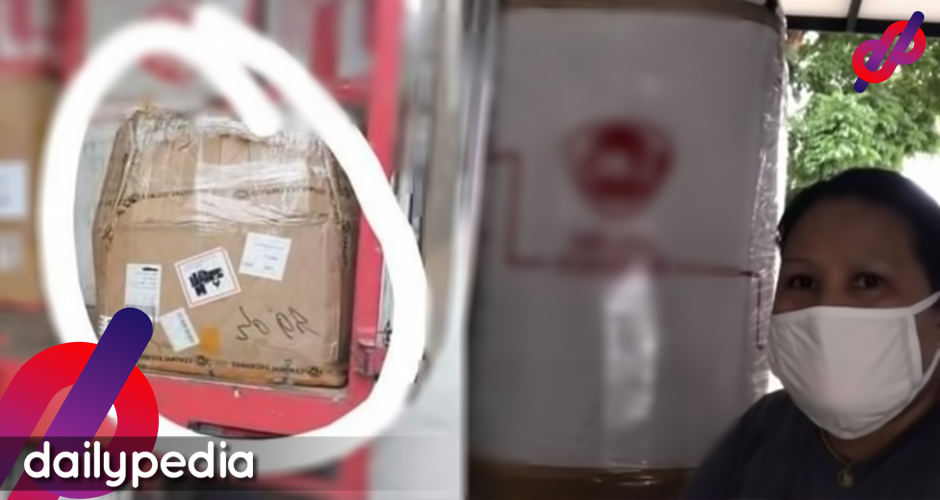 But instead of feeling contented and happy after sending out her first balikbayan box to the Philippines, one OFW encountered a situation that lead her to file a complaint against a local courier.
Facebook user Pinkypie Motina, who is an OFW in Singapore, posted that her huge balikbayan box that contained different types of items was almost empty when it reached her family.
She said that she filed for a claim not because she wants her money back, but because she worked hard for it.
"I bought all those groceries, food, [and] clothes for my kids and family. I spent six months para maipon yun at mabili. [Took] me 15 minutes to walk from the main road to my house to buy all that stuff. It [took] me two days to pack my balikbayan box," Motina shared in her now-viral post.
In the photos she uploaded, the box that she sent out was almost the same size as her, but the one that arrived to her family is only half the size of the original box.
The OFW paid a total of SGD254 for the shipping of the box.
She also pointed out that out of all the shampoo and soap that she put in her box, only three bottles made it. Some netizens stated that the reason maybe because of all the liquids she put in her box. The pressure and heat during the shipment may have caused the bottles to explode.
"Iwasan po kc natn hanggat maaari magpadala ng mga liquid materials sa mga balikbayan box. Ang box ay gawa po sa carton at ung mga laman ay hindi kakayanin ng carton kung sobra sa bigat," a netizen commented.
Motina replied that she knows how to pack her box and that she paid extra so that it will be shipped safely from Singapore to the Philippines.
She also claimed that some of the chocolates have been eaten and that the culprits even put the wrappers back in the box.
Her post has now reached more than 1,700 shares and over 560 comments on Facebook. She ended her post by saying that the courier company even blocked her on the social media platform.