They say a mother's love is unconditional and eternal. Not only that, but it is also irreplaceable.
In Filipino culture, a mother is someone who is respected at all times due to her importance in the household.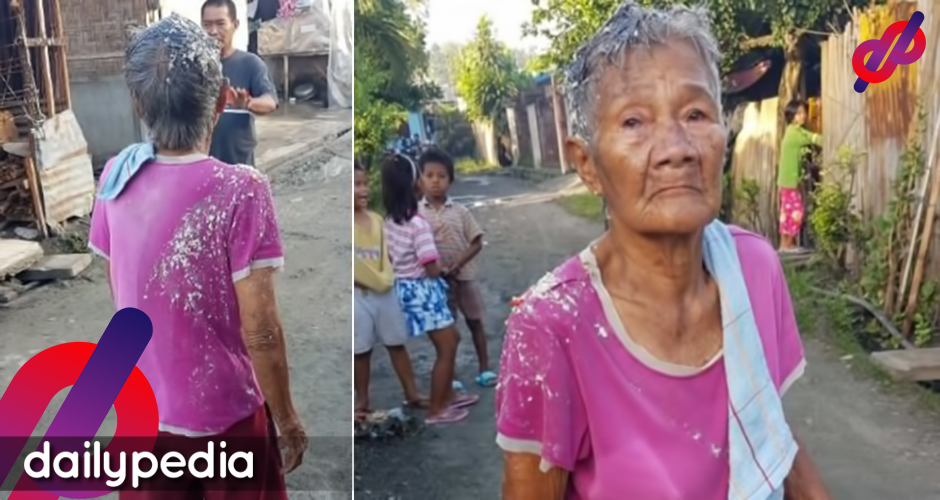 But for one daughter, that just isn't the case.
Photos of an old woman with pig food all over her has gone viral on social media.
Netizen Willie Damasco shared the disheartening photos which angered thousands of netizens.
According to Damasco, the 85-year-old woman's daughter, who's a lesbian, poured spoiled food intended to feed pigs on her mother's head.
The post has over 46k reactions and nearly 70k shares.
Netizens tagged Raffy Tulfo In Action to give justice to the old woman.
Others shared that they too do not see eye to eye with their own mothers, but it never crossed their minds to do something as disrespectful as this.
The photos were just too much for some that they commented on how they'd like to teach the daughter a lesson.
Luckily for the 85-year old, she wasn't killed, unlike Carmelita Cabansag, a Filipino mother who was killed by her own son last April 24 in Queens, New York.
Police arrested David Galicia after responding to a 911 call. Carmelita had suffered multiple stab wounds and was found lying on the kitchen floor lifeless.
At the hospital, David told authorities that he woke up and just stabbed his mother to death. He said he didn't know why he even did it.
Both were living in the same building. Carmelita just recovered from COVID-19 and was quarantining. She was also working to support relatives in the Philippines.