Netizens were amused by one of the scenes in Netflix The Crown's fourth season.
In one of its episodes, Princess Margaret was telling the royal family about her visit to Manila.
Netizens were amused by Netflix's portrayal of former first lady Imelda Marcos in the latest season of the hit series The Crown.
In one of the episodes of the show's fourth season, Princess Margaret – who is played by actress Helena Bonham Carter, narrated her experience while visiting Manila.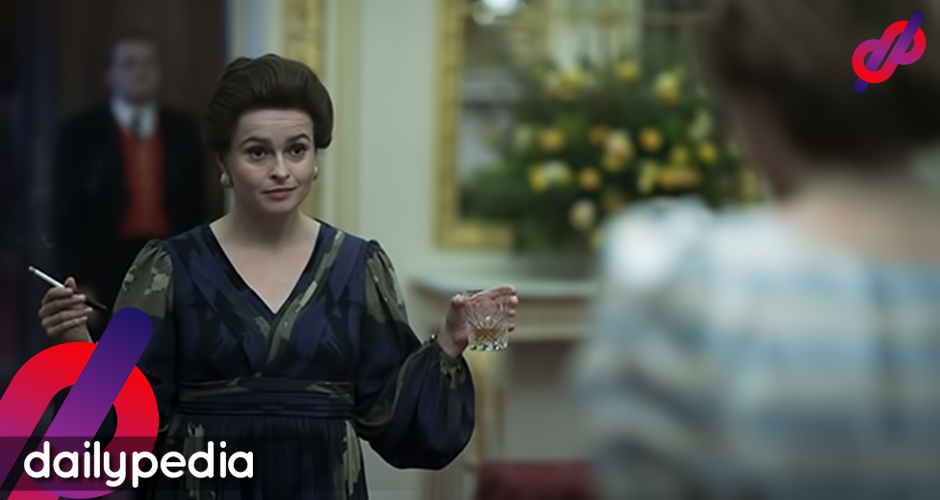 "So there we are, in Manila, in the middle of a state banquet, when who barges into the room but none other than Imelda. Marcos. She makes a beeline straight to me and says she's desperate to show me her—wait for it—"
"Shoe collection," Princess Anne said.
"No," Princess Margaret answered. "Shell collection."
Twitter users were amused by the show's script, saying that it's a subtle way of "making fun" of Imelda.
holy shit they're making fun of imelda marcos in the crown s4 KSJSKSJSKSK the fucking shade yaaas Princess Margaret yaaas pic.twitter.com/KaRnEY64bg

— gen⁷ ☂︎ ¦ ⧗ (@MlKROTAEHYUNG) November 15, 2020
A netizen even said that it "made her night."
#TheCrown poking fun at Imelda Marcos just made my night. It's what she deserves. Ahahaha! pic.twitter.com/KiwfwWkD5i

— missprecybeth (@missprecybeth) November 16, 2020
Another said that it was the "most satisfying scene" she saw in her life.
https://twitter.com/itstheemillej/status/1327990834877239298
"I don't even watch The Crown [but] I wanted to take a peek because of Princess Diana. I ended up staying for Princess Margaret's 'encounter' with Imelda Marcos," a Twitter user wrote.
I don't even watch the crown and I just wanted to take a peak because of Princess Diana. I ended up staying for Princess Margaret's "encounter" with Imelda Marcos. pic.twitter.com/2zR7QZYA0w

— jkl07 (@jkl0710) November 16, 2020
On the other hand, a netizen said that Filipinos don't need a "white people show about royals" to show what the Marcoses are all about.
the imelda marcos jab on the crown s4 is funny in a vacuum but we 10000000000% do NOT need a white ppl show ABOUT ROYALS to tell us that the marcoses are shit and have shitty taste. y'all shan't claim it as some sort of epic own

— patrick (@flinchers) November 16, 2020
Imelda Marcos then trended in the country because of her mention in the popular series.
https://twitter.com/piledrivinwaltz/status/1327968783130976257
Some even thanked Netflix for making them laugh after days of disheartening news.
This is the best thing I've seen in DAYS. The only thing that can make Filipinos happy in these dire times is The Crown dissing Imelda Marcos. THANK YOU FROM THE BOTTOM OF MY HEART, @netflix https://t.co/NrTjaOcxbY

— ksoo solo album where (@baldsooperiorrr) November 16, 2020
However, not everyone agrees that it was a funny scene as some called it "slander" and it is "not acceptable in any form."
SLANDER IS NOT ACCEPTABLE IN ANY FORM
The slander of a Filipino in #TheCrown @netflix is unacceptable. Regardless if it's Imelda Marcos or whoever it is, WE AS FILIPINOS SHOULD NOT BE IN ANY WAY OR FORM A LAUGHING MATTER OF ANY COUNTRY OR RACE. SHAME ON YOU FOR TOLERATING THIS!

— Paul J. (@PDJConsulting) November 15, 2020
So is the scene real or not? Well, Princess Margaret did visit the country in April 1980 and she was welcomed by Imelda Marcos at the airport.
The sequence of events was slightly altered to fit the storyline of the show, but she did see the first lady's collection of seashells during her visit to the Malacanang.