President Rodrigo Duterte's call to investigate the entire government should probably start in his own backyard—at the Presidential Communications Operations Office (PCOO), to be exact.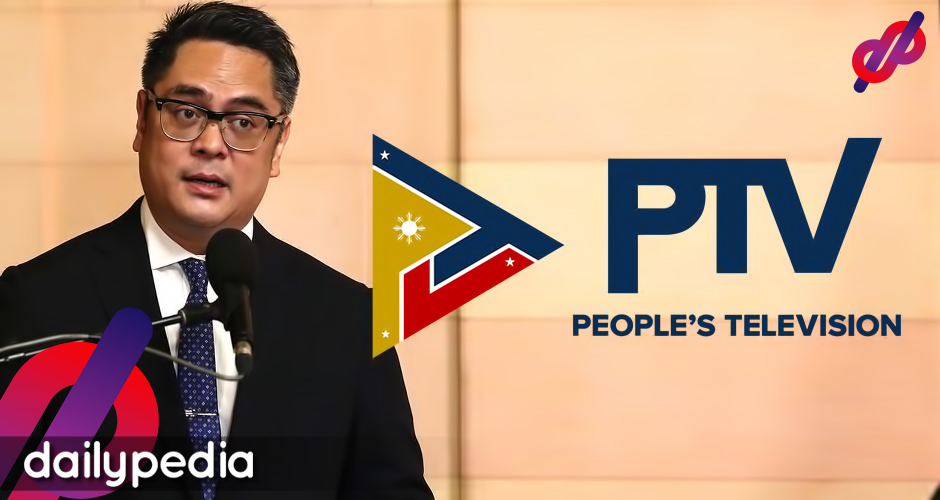 An open letter was sent out by the officers of the People's Television Employees Association (PTEA) asking the President to step in and address the issues that have hounded the government's own channel for years.
Officers of the @PTVph Employees Association reached out if I can help them amplify their message. @GovPH_PCOO Sec. @martinandanar, I hope you can do something about this. Please do it for the employees. Thank you. pic.twitter.com/lIyq2fOX3H

— Jules Guiang (@JULESguiang) October 23, 2020
The PTEA have reached out to former PTV4 news anchor and host Jules Guiang to get the word out and let the appropriate people know what has been happening within the government's own television network.
Guiang, who was with PTV4 for eight years, asked PCOO Sec. Martin Andanar, who heads the department, to look into the matter.
Contractualization, unpaid benefits, and "palakasan"
Most of their concerns stem from the multiple "overseers" that have hindered how Head Executive Assistant (HEA) Leide Anne Obligacion performed her duties. They said that these overseers also perform the same duties as their HEA.
PTEA also raised concerns about how recently-assigned Network General Manager Katherine de Castro and the PTV Board of Directors have run the show at the state's TV network.
"Tila nagiging pampribado ang pamamalakad sa aming ahensya, sa hindi pagsunod sa mga patakaran ng aming ahensya bilang isang kagawaran ng gobyerno," the PTEA said in their letter.
Some of the issues that have arisen include not following IATF testing protocols for COVID-19, a palakasan system where friends and acquaintances of PTV4 top brass keep getting jobs and being allowed to use government property without proper qualifications, infighting amongst the Board and De Castro, as well as PTV4 management not holding up its end of an agreement with the PTEA.
In addition to that, the PTEA also included unfair practices such as significantly higher wages for new hires and the practice of contractualization—with some employees claiming to have been with the network for at least 10 years.
They also asked that the President step in so they can allowances, overtime pay, as well as bonuses due to them—some dating back as early as 2013. There's also the matter of separation and retirement benefits, which Guiang also alluded to in his resignation/goodbye letter to his home network for eight years.
I'm taking a bow.
I'm leaving @PTVph. pic.twitter.com/PffIq6y85D

— Jules Guiang (@JULESguiang) July 27, 2020
The PTEA even included Andanar's promise of a P6,000 increase across the board which has yet to be resolved by the Board and their GM.
While Guiang appealed to Andanar, the PTEA has subsequently pinned its hopes on the President, who promised a clean government when he was elected in 2016. Sadly, that prayer seems to have fallen on deaf ears.