It looks like President Rodrigo Duterte is finally taking a stand against corruption as he orders Justice Secretary Menardo Guevarra to do an investigation on the entire Philippine government.
Yes, that means all three branches, including every single attached agency.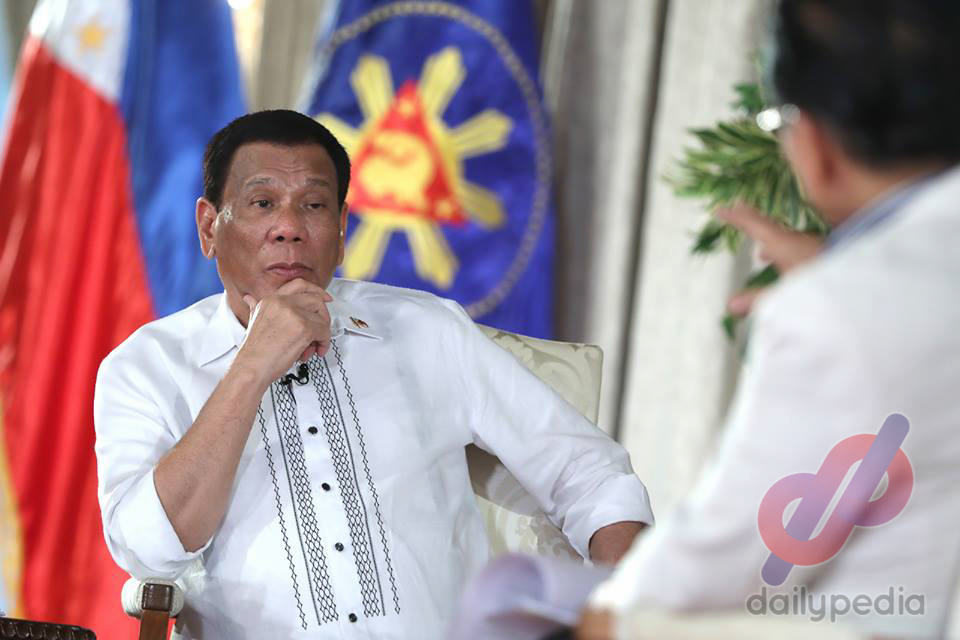 In his recorded speech that aired this morning, October 27, Duterte asked Guevarra to "investigate allegations of corruption in the entire government".
The memo Duterte sent to the Department of Justice (DOJ)—which will inevitably be included in its own investigations—grants them the authority to decide which allegations they will investigate.
WATCH: Duterte orders DOJ to probe corruption 'in entire government.' Full story: https://t.co/lWEgcEVCp3 pic.twitter.com/yJApbI4wfY

— Rappler (@rapplerdotcom) October 27, 2020
Parameters given by Duterte in choosing the allegations include the gravity of and impact on the government's ability to render services to the Filipino people.
He also said the DOJ can create as many panels as it needs and employ the services of other government agencies to either assist or be part of said panels. The DOJ also has the task of filing appropriate charges and prosecuting those involved in the anomalies regardless if they are a government official, employee, or private individual.
Finally, the memo will stand until his last day in office, June 30, 2022, unless he lifts or revokes the memo at an earlier time—to which he said, "Why would I do that? This is a good order."
Netizens were far from surprised as the President has made it clear that he had a no-nonsense approach towards getting rid of corruption.
What surprised netizens was the fact that it took Duterte four years and a pandemic to have this done by the DOJ.
Some of them have said this should rebound on the President, who hasn't released his Statement of Assets, Liability, and Net Worth since 2017.
Coming from someone who hasn't publicized his SALN since 2018. Lol. Release it and sign the fuckin waiver before you talk shit about investigations regarding government corruption. We demand transparency and accountability. https://t.co/jBthZRr7mi

— Kerwin King (@imkerwinking) October 27, 2020
Including the Office of the President and the Supreme Court? https://t.co/DiZjxEhL7R

— Raissa Robles (@raissawriter) October 27, 2020
Show your SALN then, https://t.co/dS1IincAah

— aBEEssss (@purplyegail) October 27, 2020
"Ok class, check your own paper" https://t.co/0DlVjTneKl

— third (@third88boi) October 27, 2020
Let's start with the president who refuses to submit his SALN, refuses to sack and jail Duque and the philhealth mafia, and I can still go on. Dapat mayor ang mauna. https://t.co/YwCfpPK4xP

— Ash Malanum (@ashmalanum) October 27, 2020
People have also asked why it took this long for him to act on one of his campaign promises. Then again, he has previously asked for an extension to his remove-drug-problem-in-three-to-six-months promise.
issaprank https://t.co/lN25N9IXhD pic.twitter.com/4b4Jq7KaM1

— Malacañang Events and Catering Services (@MalacananEvents) October 27, 2020
Basta kaalyado
Walang takot sayo?? https://t.co/6Tv2GZt8CL

— j #OUSTDUTERTENOW (@make_sensei) October 27, 2020
Akala ko ba not a whiff? https://t.co/ozZ6M6hytT

— JP  (@dumidyeypee) October 27, 2020
Issaprank https://t.co/8xzXbODNbj

— erol (@eavillcrta) October 27, 2020
JOKE JOKE JOKE! #ChangeScamming 👊🏼❤️🇨🇳 https://t.co/9nSswXqg9A

— cyre.casa ⚡🌋📡🛰️ #diazMelgarejo cyre.near (@Melgarejo_yDiaz) October 27, 2020
The general consensus, however, seems to come from his propensity to play favorites and prosecute only those who are either against him or are of no use to him—something which was mentioned in his memo to the DOJ.
Start with the SALNs. This gov't weaponized these against enemies but not for their own allies. https://t.co/nATmQVXMKa

— Jules Guiang (@JULESguiang) October 27, 2020
Another empty words..
that will fool the gullible again.
Yesterday, a radio station came w a propaganda there's corruption in the govt
-but-
D30 is clean, it's only his boys..
Then, D30 said the same this morning, clearing himself.
Oppostion should debunk this but
WHERE ARE THEY? https://t.co/I8xN4d8LU0

— #OustDuterte before COVID cases reach 1 million (@Siklab_Diwa) October 27, 2020
Didn't he just defend Duque? https://t.co/4lfCgthQRm

— DeeDee Holliday 🏳️‍🌈 #FreeBritney (@deedeeholliday_) October 27, 2020
This, however, will be seen as a good development and an old man delivering on his campaign promise—at least by the people who continue to support him to this day.
The memo comes on the heels of Duterte asking the DOJ to create a panel and investigate allegations of corruption within the Philippine Health Insurance Corporation or PhilHealth.
That investigation has resulted in the resignation or retirement of several PhilHealth big wigs, including its former President and CEO Ricardo Morales.