If Department of Environment and Natural Resources spokesperson Usec. Benny Antiporda won't listen to scientists, maybe he'll care enough to read a government-funded study—one that he should have read once he was appointed as a DENR undersecretary.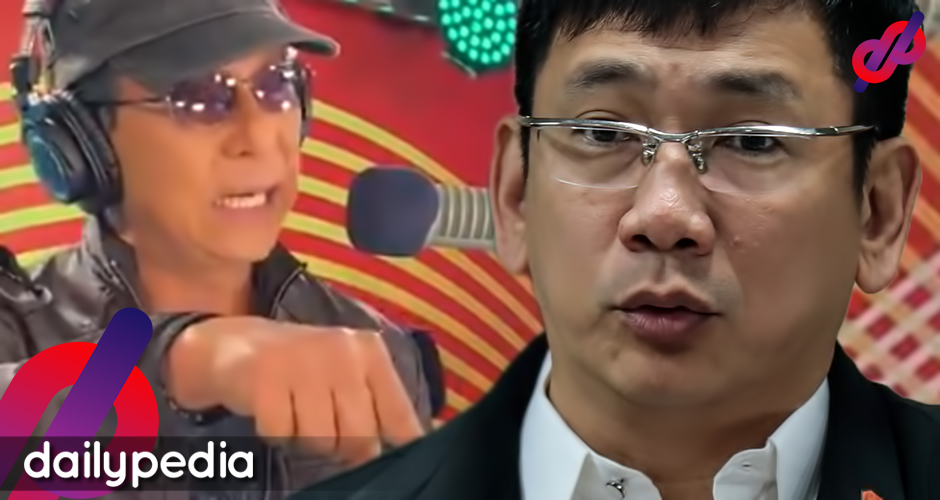 No less than Radyo Singko's recent addition Ted Failon blasted Antiporda for skipping material that should help him better understand what needs to be done to revive Manila Bay.
In the video, Failon shares a print-out of the front page of a study commissioned by no less than the Philippine government through the National Economic Development Authority (NEDA): a situation analysis report on NEDA's Manila Bay Sustainable Master Plan, dated December 2018–a mere 6 months after Antiporda was appointed as DENR undersecretary.
"Nung tinanong kita sa aking programa, ang sabi mo hindi mo pa nababasa ito. Uulitin ko: nabasa mo na ba? I'm sure hindi pa," said Failon to Antiporda. He also assumed that the environment secretary himself, Roy Cimatu, hasn't read the two-year-old report yet.
To USEC Antiporda
Love, Ted Failon. pic.twitter.com/9YFlLq7jer

— DJ Chacha (@_djchacha) October 14, 2020
He basically said Antiporda was wasting the millions of pesos to have the study done by not reading it. "Nakadetalye dito ang dapat ninyong gawin kasama na yung pagpapalawak ng bakawan area from Las Piñas all the way."
Failon's payong kaibigan did not go unnoticed—at least from the ever-present eyes of netizens.
They all lauded Failon for calling out Antiporda despite the broadcaster's leanings towards the President as well as blasting the DENR spokesperson for his lack of knowledge on the matter at hand.
2018 study report funded by taxpayers recommended mangroves, not artificial white sand, in controversial area of Manila Bay, says #TedFailon @DENROfficial @pama_pil @UPMSIGeoOce https://t.co/KuqnqpFppH

— voltaire (@voltaire) October 15, 2020
https://twitter.com/po0o0perchhhhh/status/1316646486034194433?
Imagine the scope of this study and the fucker will just say bayaran lang kase mga taga UP like???? uhh???? ha???? https://t.co/Q14giwn5tn

— あんぢ🦄 (@anjelinafolly) October 15, 2020
The gov't is pouring money sa consultation services pero walang balak i-implement. What's new? https://t.co/lfEppfwgFR

— Alen Clyde (@alenclyde) October 15, 2020
Others also pointed out how Antiporda should at least heed expert advice—even if it's from a lengthy report.
If you're not going to appoint officials who are experts in their field, the least you can do is to educate yourself. https://t.co/VAUcQO4IEW

— Feona 💛 🐧🏒 (@feooonuh) October 15, 2020
Ahmmm yeahh Sec. Briones is right in saying that Education should continue look at this Environment USec. Trash. Harmmful for nature. https://t.co/zejtKmHxcN

— BALUTI (@Ejaymuch) October 15, 2020
In the great tradition of Paris is Burning. Reading is what? FUN-DA-MEN-TAL https://t.co/okvxTSMPAe

— 𝗆𝖺𝗍𝗍𝖼𝗁𝗎 𝖺𝖺𝗋𝗈𝗇 (@matttchupapi) October 15, 2020
Antiporda: Sorry-not-sorry for calling UP scientists paid hacks
Will Antiporda listen to Failon? The answer—at least for now—is "not likely". The Situational Analysis Report Failon was referring to is an extensive document detailing the current state of Manila Bay and its ecosystem.
The 64-page summary alone gives enough insight into the importance of mangroves to the bay's ecosystem—yet does not even give a hint of "refreshing" the area by Roxas Boulevard by way of dumping crushed dolomite.
Digging into the 70-page paper that focuses on the ecosystem will definitely help the DENR, but it might go unnoticed if Antiporda's recent behavior is to be accounted for.
In an interview with ANC, Antiporda said his emotions got the best of him. "Tuloy-tuloy po ang lumalabas coming from UP MSI na parang wala na pong tigil."
Antiporda, however, virtually countered his apology by saying the University of the Philippines Marine Science Institute (UP-MSI) should have gone directly to the DENR to raise their concerns. He also expects them to be "partners" in solving the issues surrounding Manila Bay—as if raising them online will make his reaction any different.
For its part, UP-MSI, through its director Laura David, has "accepted" the apology of Usec. Antiporda. One of UP MSI's student organizations, however, wasn't satisfied and called for his resignation.