It seems speaking out against anything—anything AT ALL—and appearing in a cause-oriented group's webinar is grounds for being called a communist.
Case in point: the curious case of Liza Soberano.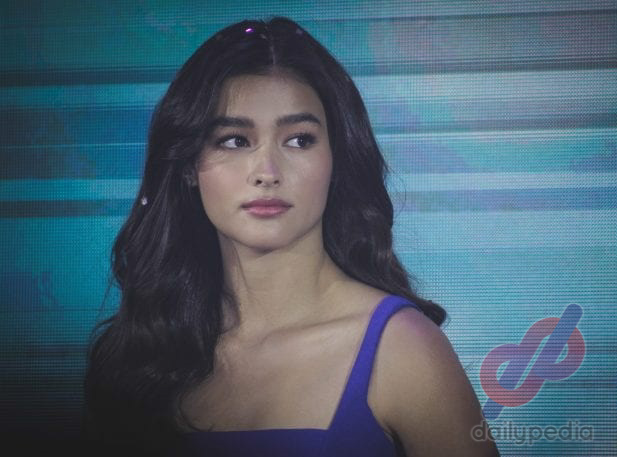 Videos like these have suddenly appeared on social media lately—and it all comes from Liza speaking in a webinar celebrating International Day of the Girl Child.
THIS IS REDTAGGING! pic.twitter.com/WAoirfLfda

— Kurt Cocaine (@banalnatubig) October 15, 2020
In case you've been on Twitter, we're sure you've noticed this, alongside #DefendLizaSoberano and #ProtectLizaSoberano. We're also sure you've noticed netizens using these hashtags to show disgust at attacks from pro-government netizens, asking people to #BoycottLizaSoberano—as if they understand what that really entails.
Gais let's #DefendLizaSoberano ! Report the content sa YouTube. 🤬🤬🤬 https://t.co/cfJKxeCmsM

— PinoyAkoBlog (@PinoyAkoBlog) October 15, 2020
How sad do you need to be to be threatened by a young woman who's finding her voice? #DefendLizaSoberano

— Bea Cupin (@beacupin) October 15, 2020
BLOCK AND MASS REPORT ALL TWEETS, FB POSTS, AND YOUTUBE VIDEOS ACCUSING LIZA SOBERANO OF BEING AN NPA MEMBER. #DefendLizaSoberano

— SPOOKY SERNA (@Punongbayan_) October 15, 2020
taena ang lala niyo! stop red tagging! https://t.co/9GwvarnVTy

— Macoy Dubs (@macoydubs1) October 15, 2020
Others used the opportunity to further the cause Liza herself supports: human rights.
https://twitter.com/drnysbl/status/1316673086775676930
Some netizens have taken to tagging Liza's manager, Ogie Diaz, asking for help in "protecting Hopie".
https://twitter.com/bubu_lizquen24/status/1316654497351966721
Ogie has since responded, thanking all of those who have been helping out on social media to protect Liza.
Maraming salamat sa lahat ng pumupuri sa pagpoprotekta ni Liza Soberano sa mga kababaihan at kabataan. Ganon talaga ang may tunay na malasakit sa kapwa.

— ogie diaz (@ogiediaz) October 15, 2020
Red-tagging at its worst
This has to be the perfect example of red-tagging at its worst. A VERA Files article defined red-tagging as "the harassment or persecution of a person because of 'known or suspected communist sympathies.'"
It also cites a definition adopted by Supreme Court Associate Justice Marvic Leonen in the 2015 court case Zarate vs Aquino III. It defined red-tagging as "the act of labeling, branding, naming, and accusing individuals and/or organizations of being left-leaning, subversives, communists or terrorists used as a strategy… by State agents, particularly law enforcement agencies and the military, against those perceived to be 'threats' or 'enemies of the state.'"
The Commission on Human Rights, on the other hand, uses the definition of International Peace Observers Network (IPON). For IPON, red-tagging is "an act of State actors, particularly law enforcement agencies, to publicly brand individuals, groups or institutions as… affiliated to communist or leftist terrorists."
This has long been the case for cause-oriented groups like Kilusang Mayo Uno, Bayan Muna, and Gabriela, who have been rather antagonistic of the government—and with good reason.
Red-tagging, or sometimes called red-baiting, is called as such because the color red has long been associated with both communists and socialists. It's a call back to when the Union of Soviet Socialist Republics (USSR) still existed—yes, that large chunk of land that people collectively refer to as Russia.
It's a dangerous label, to say the least. Should the Philippine National Police (PNP) or the Armed Forces of the Philippines (AFP) decide to go to court and rule in their favor, you're essentially screwed for life.
Everything you do will be monitored. Everything you own will either be frozen or taken away from you. The worst of it comes from being detained without the need for charges—and it's simply because the government labeled you as its enemy.
Red-tagging and the Anti-Terrorism Law
Now imagine someone like Liza Soberano being investigated by the AFP and the PNP for something as simple as speaking at an online forum intended to promote the welfare of women and children.
Sounds pretty extreme, right? That's what these videos from possible State-sponsored content creators insinuate. And this could happen if the Anti-Terrorism Law makes it through the Supreme Court unscathed.
Republic Act No. 11479, or the Anti-Terrorism Act of 2020, gives State agents the power to do what these content creators are doing—except they'll have the law on their side. It takes over from the Human Security Act of 2007 but removes penalties for mistakes made by law enforcement and military officers who wrongly accuse a person of being a terrorist.
This, however, isn't the first time that celebrities have been red-tagged by the government.
ACT-CIS Rep. Eric Yap recently confirmed that red-tagging wasn't limited to Bayan Muna or Gabriela.
During budget deliberations for the Presidential Communications Operations Office (PCOO), lawmakers from the Makabayan bloc—composed of partylist representatives from ACT Teachers, Gabriela, Bayan Muna, Anakpawis, and Kabataan—were called "terrorists" by PCOO Usec. Lorrain Badoy on posts shared by both the PCOO Facebook page and Radio Television Malacañang.
RTVM is the agency in charge of covering and documenting everything that the President does and show it either live or on a delayed telecast.
Badoy is a known supporter of the Duterte administration and frequently shares posts on her personal Facebook account calling anyone who opposes the government as communists.
Liza, on the other hand, only figured into all of this after speaking at the Tinig ni Nene webinar hosted by Gabriela Youth.
Mga Tinig ni Nene: Reclaiming Our Voices on the International Day of the Girl Child Live!

Posted by Gabriela Youth on Tuesday, October 13, 2020
Will Liza do something about these claims? Your guess is as good as ours, but we're hoping she does.