President Rodrigo Duterte has received a lot of criticism after he slammed Facebook for taking down "advocacy" accounts that support his administration.
The public has questioned whether the president can actually shut down the social media giant in the country. Manila Bulletin Tech Editor Art Samaniego thinks he can, but it wouldn't be a smart move.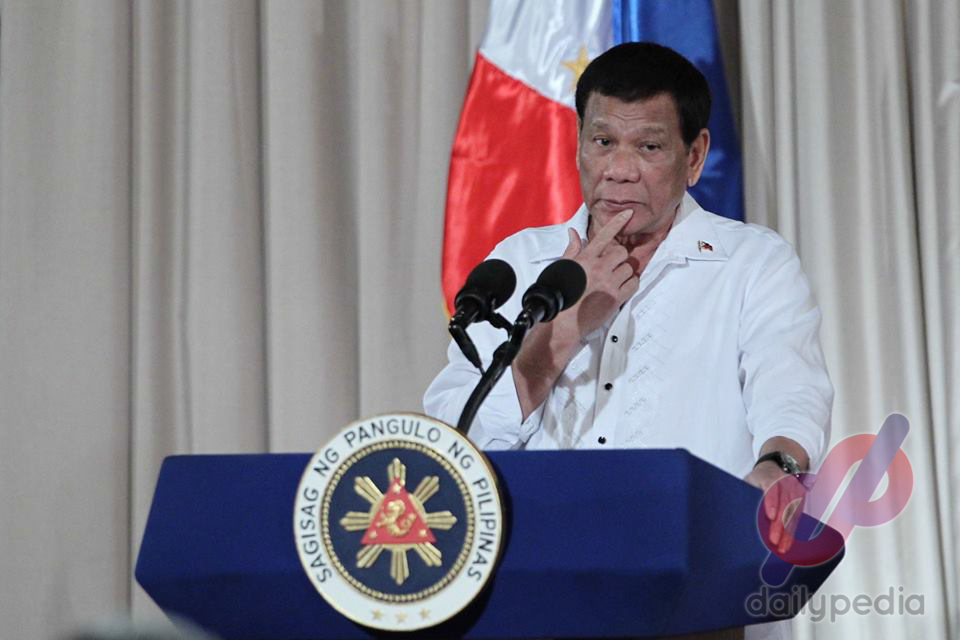 With the help of the Department of Information and Communications Technology and the National Telecommunications Commission, the government may be able to do just that.
"Technically puwede, kayang gawin, utusan Facebook lang si Globe, si PLDT, si Smart at si Dito na i-block mo si Facebook, maba-block na yan pero hindi siya wise kasi para siyang censorship, it's a form of censorship," Samaniego said.
Samaniego brought up how Thai government ordered Facebook in 2017 to take down some three hundred pages and threatened to ban the social media platform in the country when it failed to remove all the complained accounts.
Facebook eventually complied.
Duterte earlier sent Facebook a warning.
"Facebook, listen to me. We allow you to operate here. Hoping that you could help us also. Now, if government cannot espouse or advocate something which is the good of the people, then what is your purpose here in my country?" he said.
Samaniego said once again that banning Facebook isn't really the wisest decision.
"Dito tayo, ipinapahayag natin yung mga damdamin natin dito sa FB, nakikipag-connect tayo sa Facebook, nag-aaral tayo sa Facebook, nagtatrabaho tayo sa Facebook so mukhang hindi wise na i-delete 'tong social networkings site na ito," he said.
Integrated Bar of the Philippines President Atty. Domingo Cayosa meanwhile said the Supreme Court can question the move in the event Facebook is banned in the country.
"Dapat mayroon namang basehan, sapagkat kung wala namang kabase-basehan eh grave abuse of discretion 'yan at puwede hong makuwestiyon. Any act of any branch of government or any public official, if there is grave abuse of discretion, mayroong poder ang ating Supreme Court to look into it," he said.
Journalists and various groups have said that Duterte's possible plan is to execute media suppression and censorship.
Netizens said that the threat shouldn't be taken lightly since the president is known for taking revenge.
Social Media Editor Erik Tenedero said that if he can shut down ABS-CBN, then there is a huge possibility that Facebook will suffer the same fate.
https://twitter.com/erikreports/status/1310598686787788801
Human Rights Activist Francisco Baraan IV, one of Duterte's harshest critics, dares the president to do it to see whether his "troll army" is able to thrive on Twitter.
After FB suspended military-linked FB accounts, Duterte now threatens to shutdown FB in PH.

Apparently, the knee-jerk response of tyrants is to shutdown orgs that threaten their tyranny (like ABS-CBN).

GO AHEAD. I DARE YOU.

Let's see if your troll army will survive on Twitter.

— Francis Baraan IV (@MrFrankBaraan) September 29, 2020
Activist Renato Reyes Jr. thinks Duterte is a dictator who just admitted that masterminds the administration's online troll army.
Duterte vs Facebook

1. Duterte goes all dictatorial again with threats vs FB, same way he threatened Rappler and ABS-CBN.
2. Duterte practically admits government is behind network of fake news, fake accounts and state-sponsored coordinated inauthentic behavior.

— Renato Reyes, Jr. (@natoreyes) September 29, 2020