A change in the House leadership might just push ABS-CBN's return closer than the petition to have a referendum from PIRMA Kapamilya would suggest.
Quotes from sources have been conflicting, but it appears that incoming Speaker of the House and Marinduque Representative Lord Allan Velasco may have something to say about chairmanships during his term.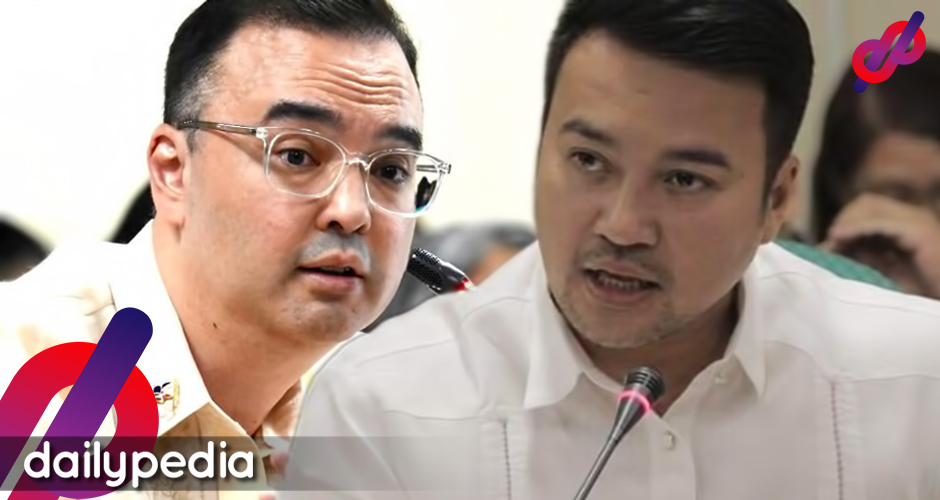 In a report published by the Manila Bulletin on September 22, Velasco apparently had plans to axe both Palawan Rep. Franz Alvarez and Bulacan Rep. Jose Antonio Sy-Alvarado from their respective positions as the chairpersons of the House Committees on Legislative Franchises and Good Governance and Public Accountability respectively.
Alvarez presided over the voting to reject ABS-CBN's franchise last July 10, 2020. The 12-hearing saga of the network giant's franchise ended with a vote of 70 for and 11 against the rejection of ABS-CBN's franchise.
A report from Inquirer.net, however, would change that. According to Oriental Mindoro Rep. Doy Leachon, outgoing House Speaker Alan Peter Cayetano and Velasco have agreed to maintain the status quo with the committee leaderships throughout the 18th Congress.
Netizens who were fans of the network giant were delighted at the news of a change in leadership, regardless of a change in the heads of each House committee.
I'm happy for Rep. Lord Allan Jay Velasco – Some people will cling on to their dear life for power, kailangan pa talaga ng intervention🙃 https://t.co/BmfKCkKY7v

— Jerome Vargas (@TheJeromeVargas) September 29, 2020
Clearly, someone is saying… thank you Lord tonight 😉

— Karen Davila (@iamkarendavila) September 29, 2020
Thank you Lord! 🙏 https://t.co/ZaqtsXI1RZ

— John Lapus (@KorekKaJohn) September 29, 2020
Others quipped at the outgoing House Speaker, saying it "forcibly removes his lust for power."
well and good!! para di nman mgmukhang gahaman sa pwesto si cayetano. ano nmang kayang kaechosan ang gagawin ni velasco sa piggery. we will wait and see mga kabayan!!!

— jay-r lopez (@zepolyaj10) September 29, 2020
Napahiya yung mga pumirma pirma pang mga congressmen to support Cayetano. Useless din pala. Nalaman tuloy ni Velasco sino ang mga traidor sa kamara.

— netflix_kid (@netflix_kid) September 29, 2020
Cayetano's decisions with respect to the ABS-CBN franchise might be the best source for netizen's disdain. He has repeatedly flip-flopped with decisions on the Kapamilya Network's legislative franchise over the course of his tenure as the Taguig-Pateros representative.
He was unenviably stuck between following Duterte's threats to deny the broadcasting giant's franchise and allowing them to continue. Recall that Cayetano said ABS-CBN's franchise would not be tackled until October 2020.
To sustain ABS-CBN's operations, he initially said he will have Congress issue a 6-month provisional authority to the Kapamilya network via the National Telecommunications Commisson—only to be "stopped" by Solicitor General Jose Calida.