Miss Bulgaria 2015 then defended Wurtzbach and said that the Colombian beauty queen only laughed and mocked them during the competition.
The added that she was happy that Wurtzbach won as beauty isn't only based on one's physical appearance. 
It's been five years since Pia Wurtzbach won the Miss Universe 2015 title but it seems like the drama from that season hasn't ended yet.
The controversial incident during that year involved Colombia's Ariadna Gutierrez, who was mistakenly awarded as Miss Universe by host Steve Harvey, before the latter admitted to having read the cue card wrong.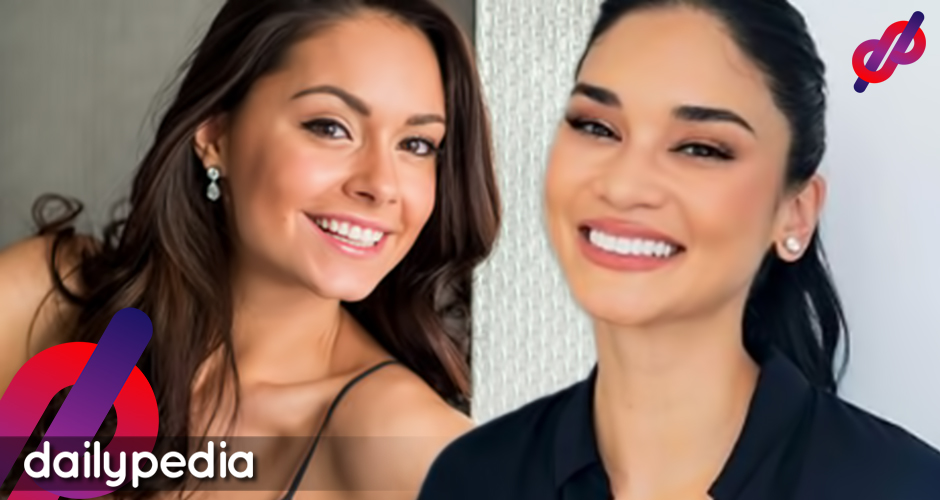 Some called out the Miss Universe committee and Harvey for the embarrassment experienced by Gutierrez but Wurtzbach chose to accept the host's apology and the Colombian beauty queen's congratulations.
Five years later, the incident resurfaced as Gutierrez was quoted in a recent interview saying that she never imagined Wurtzbach would win the title as she wasn't someone that stood out for her and her fellow Latina candidates.
"I actually saw her twice during the competition, once at the dining area and during rehearsals. But a person like a… a ghost! You see her and never again, like the exit signs! Nobody saw her," the Colombian beauty queen stated.
"I used to go with the Latinas but we sat with the Asians and I did not notice her. She was very solitary, too. I did not notice her and when I did, I did not think of her as my competition. That is the truth."
Miss Bulgaria 2015 Radostina Todorova encountered a Facebook post showing what Gutierrez said about Wurtzbach and decided to defend the Filipino beauty queen.
Todorova said that it makes sense that Gutierrez didn't see Wurtzbach as competition as she only laughed at everything they do.
"Of course you didn't see her! I remember you were always laughing at us, at our clothes and jewelry, at our walk and talk. You were only with the other Latinas looking down on us!" Todorova wrote.
"I stand behind my words and that's why we were all so happy Pia won. You need to be beautiful inside and out, not only looking like a Victoria's Secret model and act like the queen of England! You will never be unless you start acting like a decent human being!"
Todorova then clarified her comment saying that she just cannot believe that it's still an issue even after five years has passed since the competition.
"I don't mean to offend anyone. But after 5 years still commenting on the winner this way… as if she was nobody?! I mean — to be beautiful like Pia is something you don't do at the esthetician's cabinet, it's something you accomplish at school and at your community!"
She also complimented the other contestants and said that embracing beauty has nothing to do with one's physical appearance.
"And not only Pia — I remember all of the beautiful women at this pageant! I remember them all because they were speaking, smiling, and helping each other feel good about themselves! We were there to embrace beauty! And it has nothing to do with how you look but how you make people feel around you! That's the beauty of being a queen! And Pia does it all. Period."
Wurtzbach has yet to comment regarding the matter.