Iloilo City's Rabiya Mateo will represent the Philippines at the upcoming Miss Universe after being crowned Miss Universe Philippines 2020 last Sunday.
However, Mateo wasn't the only one who blew up social media, so did fourth runner-up Kimberly "Billie" Hakenson of Cavite.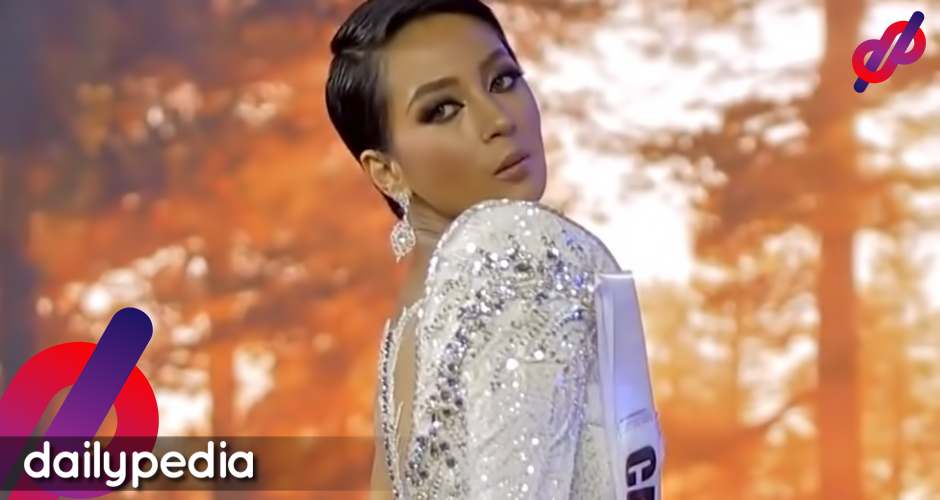 Although she didn't win, Hakenson equally had a barrage of praises and found herself in the top 10 trending topics on Twitter shortly after the Q&A portion of the competition.
16 candidates were asked the question: "Throughout this journey you have discovered you are a phenomenal woman who is conditioned for greater. How can you create a positive and lasting impact to the world around you?"
Most said Hakenson's answer was so strong.
"I was a survivor of gender-based abuse and without knowing it, maybe so are you. I am not here to just be a voice, I am here to amplify voices because we will not be silenced by fear anymore. We are here to be empowered by truth," she said.
Hakenson is a flight attendant who during the preliminary interviews in Baguio City, talked about how she is proud to identify as a bisexual.
People found her message very relatable, with a considerable amount even saying she is the real Miss Universe Philippines.
i dont even know the name of who actually won. looking at other people's tweets, it's clear to me that billie hakenson should have been miss universe philippines

— jamis (@jsqhermoso) October 25, 2020
https://twitter.com/UnknownCloud1/status/1320201274319458304?s=20
She won over the LGBT community in the country.
Congratulations Billie Hakenson! You may not won the title but you won everybody's 💚 and inspired many people by gracing them with your authenticity #MUP2020 #Billievers #BillieVERSE #billie #Cavite #MUPH #tigasouth #KimberlyHakenson #chartreusehttps://t.co/uEqFQGJknG

— Tricia Mendoza (@BrownskinPatty) October 25, 2020
You won my heart Billie Hakenson. You really is a Phenomenal Woman. #MissUniversePhilippines2020

— Valerie (@ValerieJCo) October 25, 2020
https://twitter.com/rcsantosxx/status/1320237249955414023?s=20
https://twitter.com/akosiSHERLOCKH/status/1320253122564927488?s=20
Her hometown is proud of the courage she showed.
Miss Billie Hakenson is the best representation of CAVITEÑA 💪💙 She ended up 4th RU but won the heart of the Universe, here in Cavite we couldn't be more prouder. Thank you for representing our province, the home of the Braves 💪 #MissCavite #MissUniversePhilippines

— B A R D S 😎🤴 (@CrstprB) October 25, 2020